sorry, sold out!
A grumpy elder lumberyard of our network, finally decided to part from a vintage lot of asnaro wood he is guarding for some 30 years.
The wood is perfectly dry so there is no worry of cracking.
The cut is a plank cut, which is rare for asnaro. Plank cut shows well the pattern of the wood veins and probably it was originally sawn to make tables or maybe even "tokonoma" (the floor plank used in the niche of a tatami room which is used to display flowers or precious ornaments)
To use fully the planks width we built a tub some 90mm deeper than the average.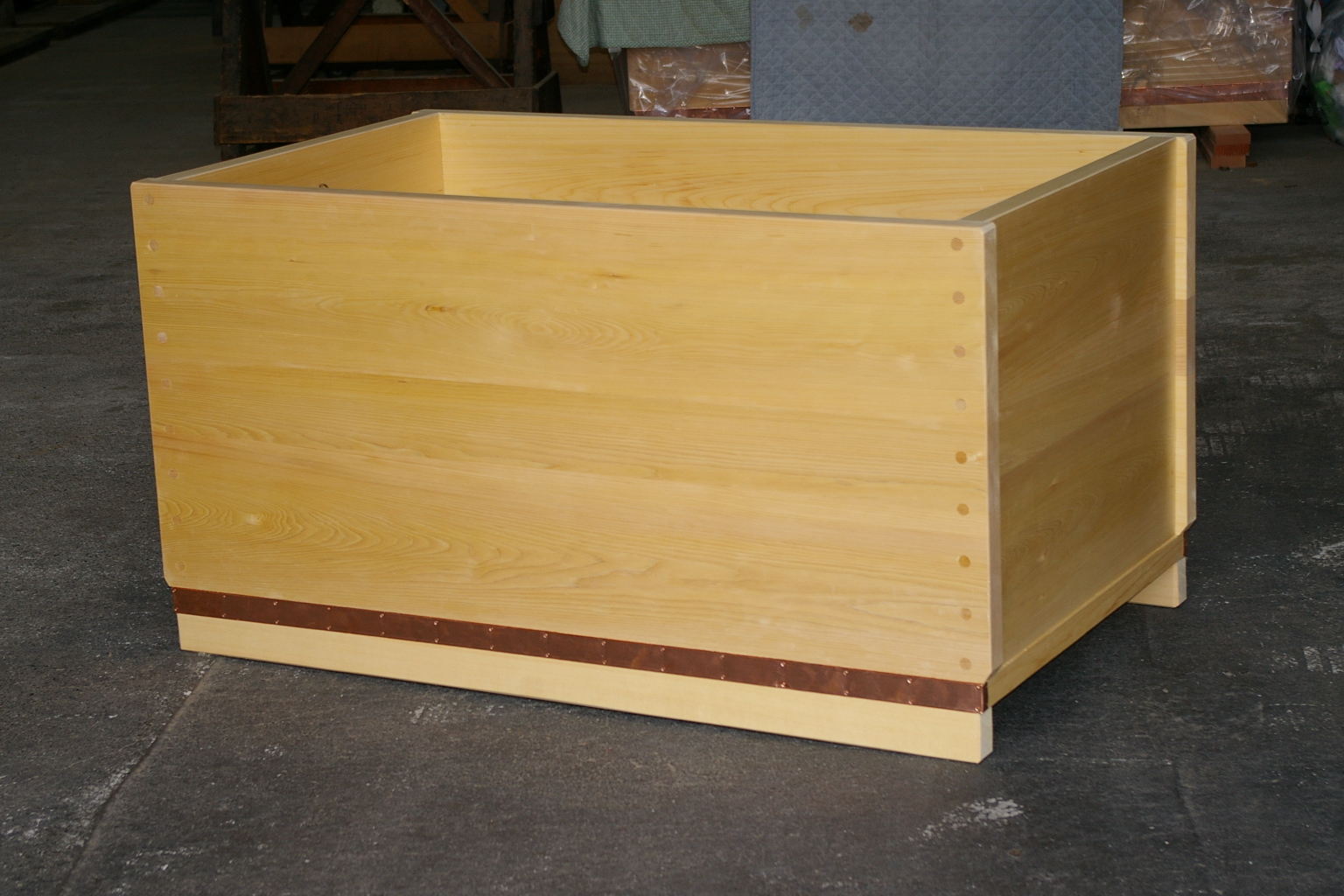 Here are the details:
size: L1300mm x W750mm x H685mm (external dimensions) 590mm(depth)
quality: itame (plank-cut) asnaro wood
AB grade tub (itame cut) : 415,000. JPY
Packaging: 1500x950x890 plywood box: 39,000. JPY
Pick up and delivery to Tokyo port or Narita air port: 10,000 JPY
For the payment, we accept Credit cards thru PAYPAL or contact us for wire transfer the information to our bank account in Japan.
Click here: (outlet130620.pdf) to download it in acrobat format.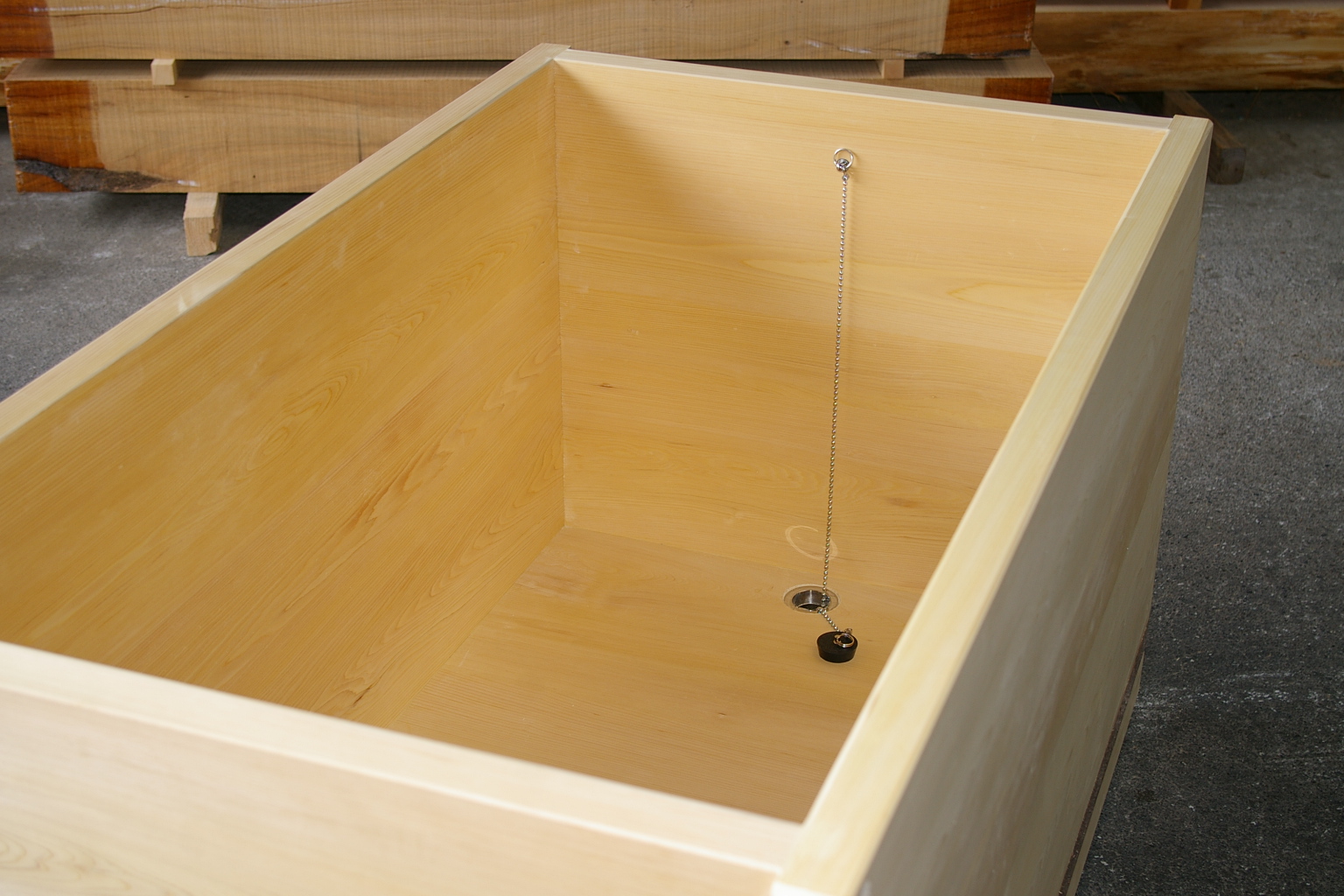 The wood itself is vintage, dry and aromatic.
We recommend to enjoy it with a 1997 Harlan Estate Bordeaux bottle and 2 glasses…