sorry, sold out!
This ofuro was used for the video we made for our Indiegogo crowd-funding campaign.
See here for more details: http://www.igg.me/at/pocket-onsen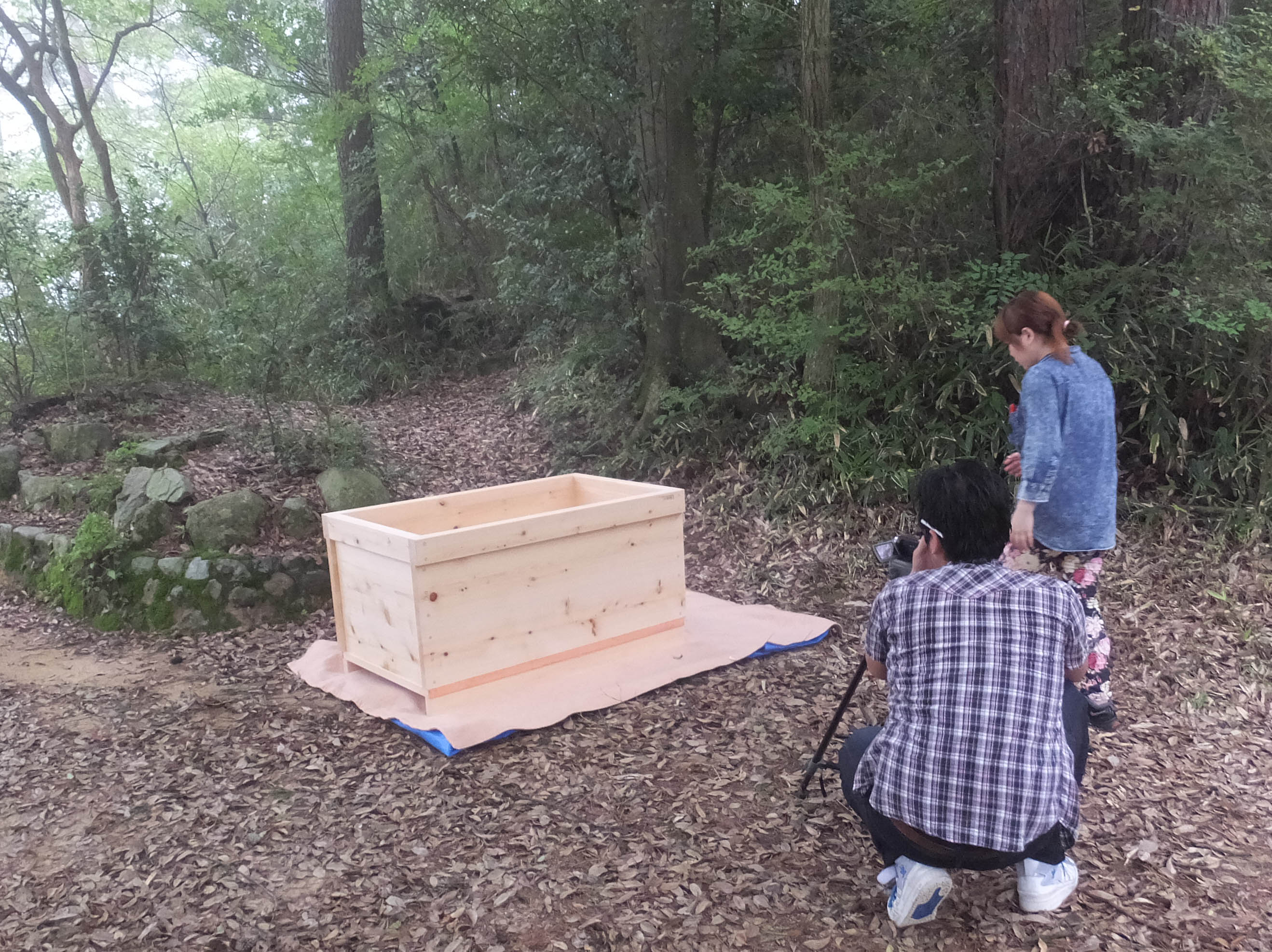 I spent inside some 30 minutes (no water of course) and I can say it was so comfortable and energizing at the same time that it was sad to get out…
BTW, I am 175cm and sitting with my back straight I could keep straighten my legs.
A perfect fit. It`s like returning to the womb… Yes, I am serious!
Anyway, here are the details:
size: L1230mm x W750mm x H660mm (external dimensions) 555mm(depth)
quality: knotty natural Hinoki wood bathtub.
K grade tub (knotty cut) : 360,000. JPY
Packaging: 1430x950x860 wood box: 38,000. JPY
Pick up and delivery to Tokyo port: 13,000 JPY
Transportation: to be quoted
All the knots are either sealed or replaced by a wooden dowel.
front side:
For the payment, we accept Credit cards thru PAYPAL or contact us for wire transfer the information to our bank account in Japan.
Click here: (outlet140707.pdf) to download a dimensional drawing in acrobat format.
back-side: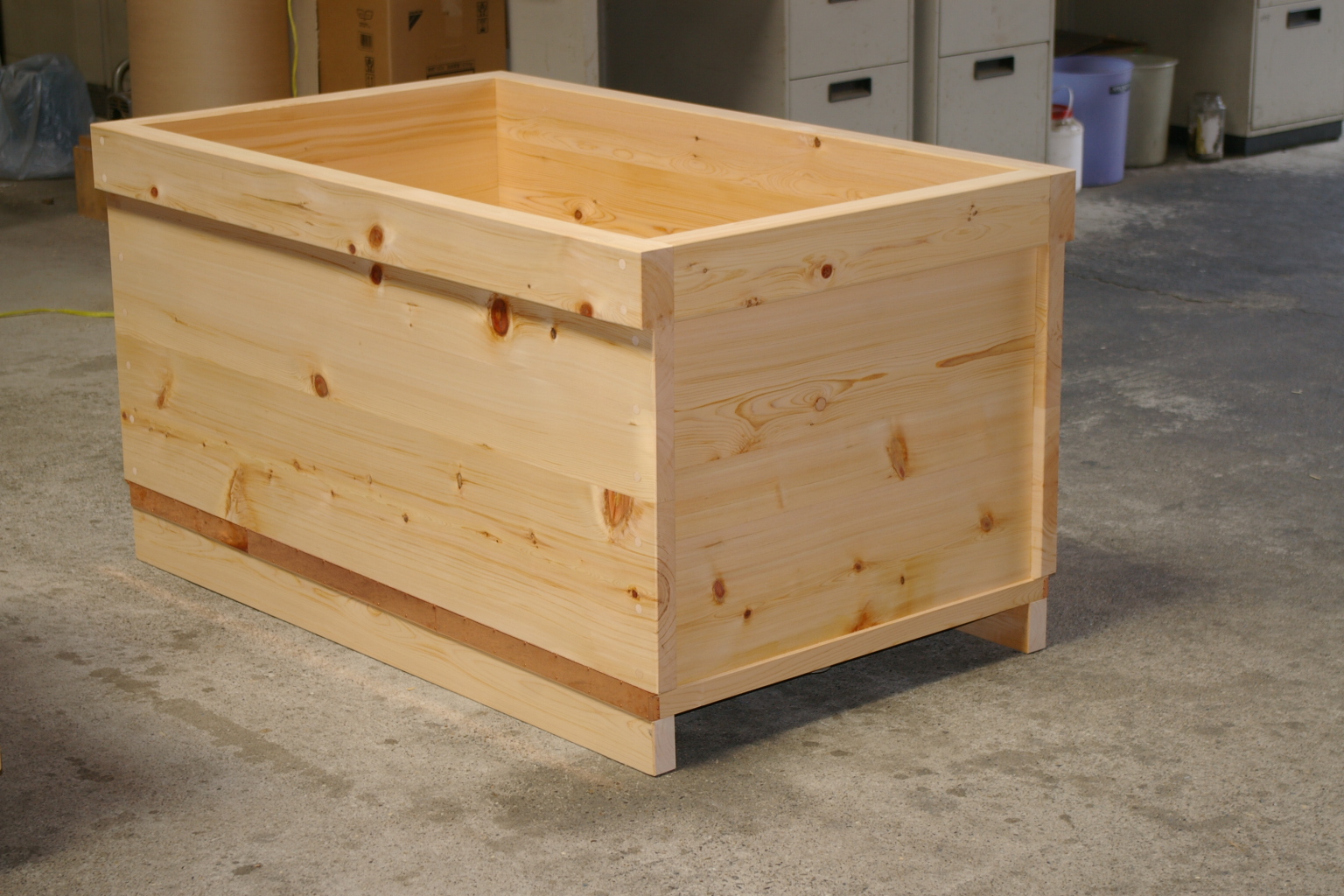 inside: