sorry, sold out!
Are you into energy saving, recycling, waste reduction?
Would you choose an organic vegetable soup over an overstuffed hamburger?
Do you enjoy a hike on the Rokies more than window shopping on 5th Avenue?
Than, this tub is for you!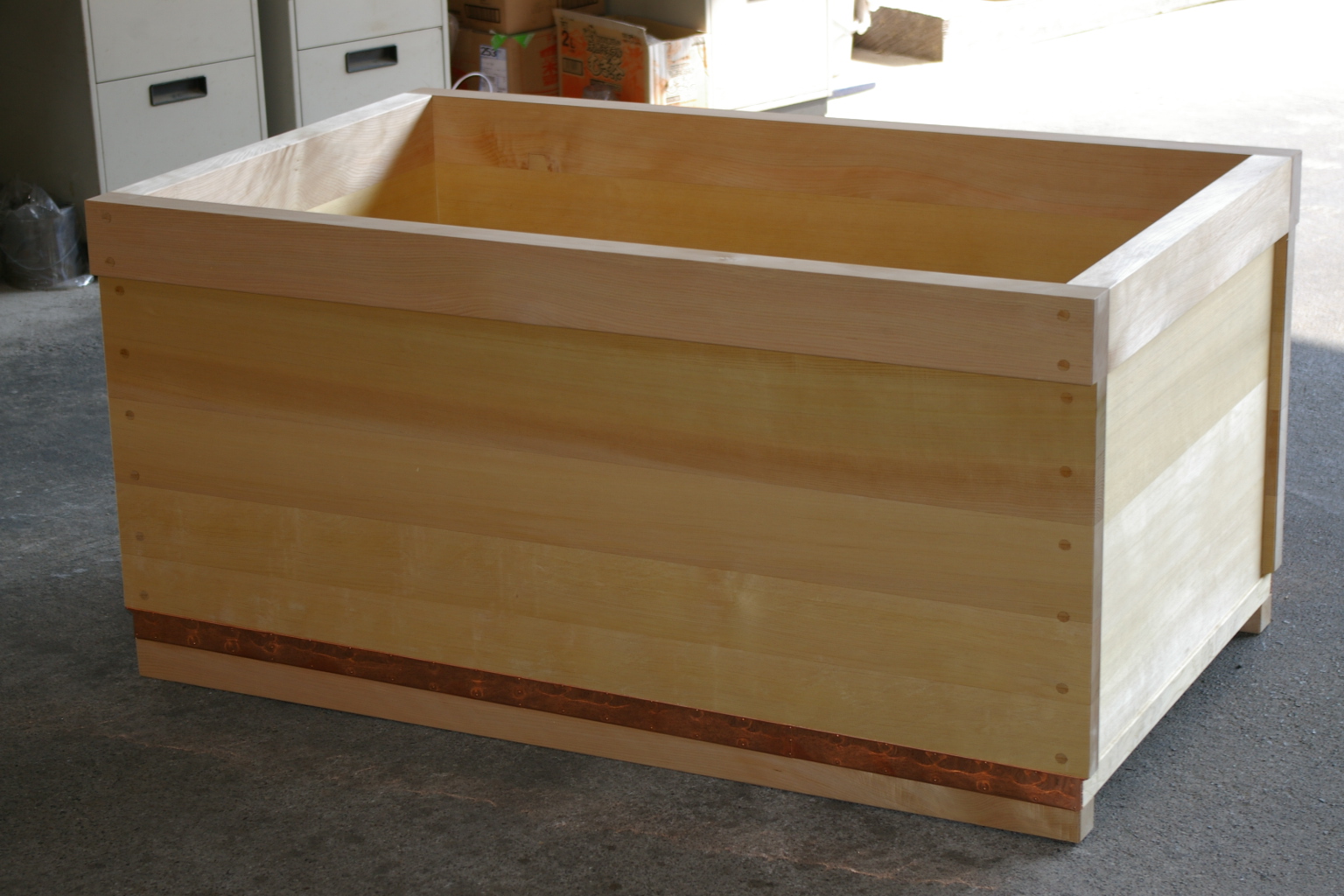 The front planks have a nice gradation and are joined in such a way to enhance this quality, like a rainbow.
All the material is beautiful asnaro wood and comes from the same lot, which was partially used for another project. But how could we make it so cheap?
We could considerably reduce the cost by using some AB grade material.
Note from the pictures below that there are 2 flush knots in the top frame border we used.
Of course this does not affect the quality of the wood, actually the eco-scrooge who lives inside you will enjoy the skillful inlays as the mole on Marilyn`s beautiful cheek!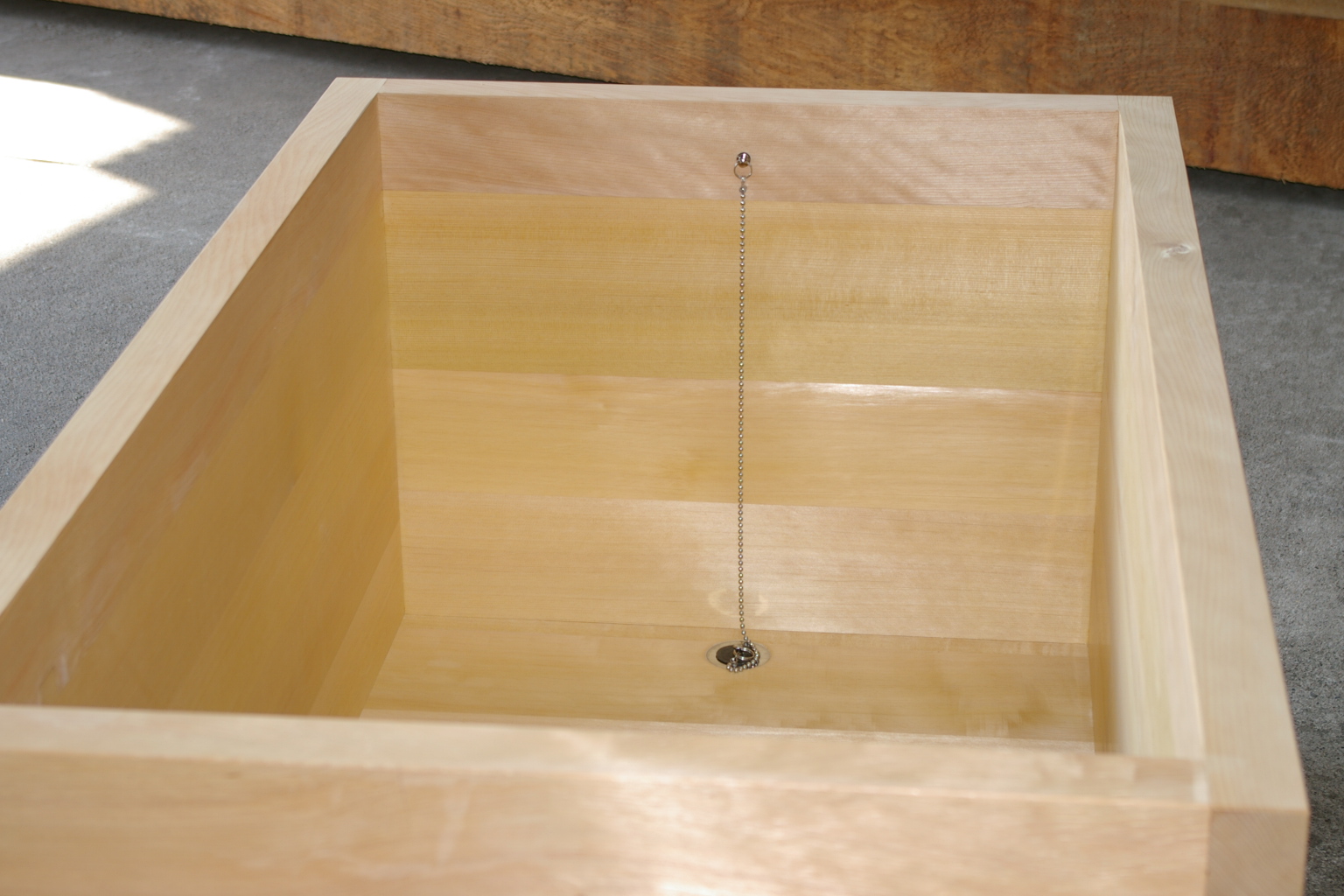 I cannot really explain in writing how silky is this tub`s inside. If you have a chance to visit Japan, consider dropping by at our warehouse in Yotsukaido (near Narita airport).
This tub is worth a trip!
Here are the details:
size: L1300mm x W800mm x H630mm (external
dimensions) 640mm(depth)
quality: asnaro wood.
1) AB grade tub (masame cut) : 390,000. JPY
2) Packaging: 1500x1000x830 plywood box: 39,000. JPY
3) Pick up and delivery to Tokyo port or Narita air port: 10,000 JPY
For the payment, we accept Credit cards thru PAYPAL or contact us for wire transfer information to our bank account in Japan.
Click here: (ofuro drawing) to download it in acrobat format.