sorry, sold out!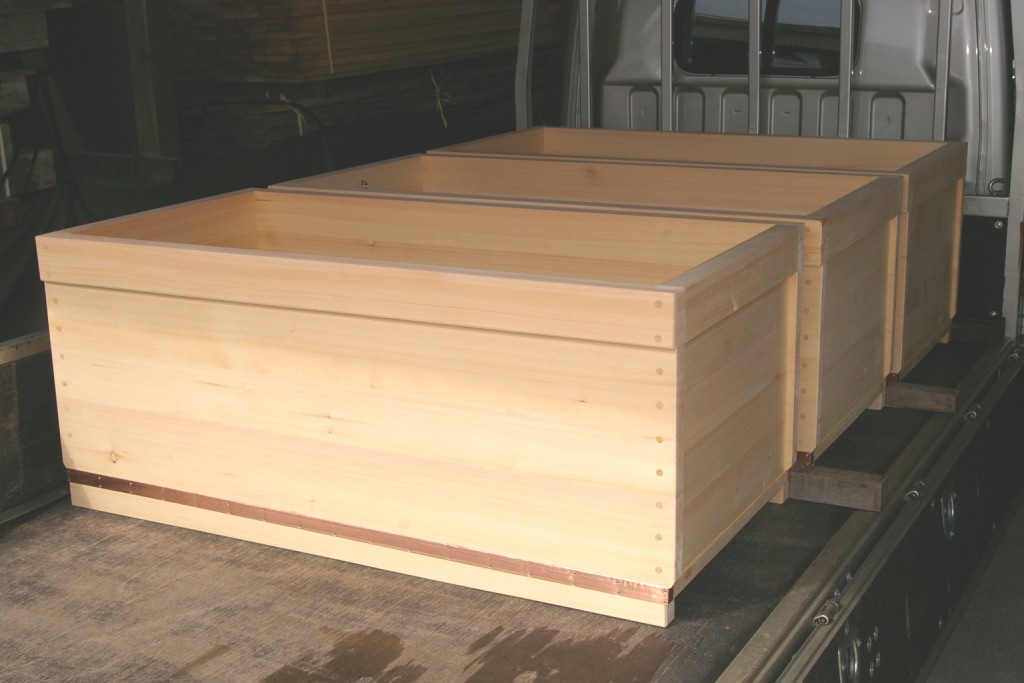 A B2B client just ordered these 3 stunning hinoki tubs.
But just while we were doing the last finishing touches, the client contacted us saying that they are changing the layout and will need larger tubs (1800 x 1200mm)
So they asked us to put the tubs in the outlet corner on their behalf.
The price was already very competitive as this was a three units order… on top of this the client is willing to offer a huge discount! Please scroll the post to the bottom to see the details.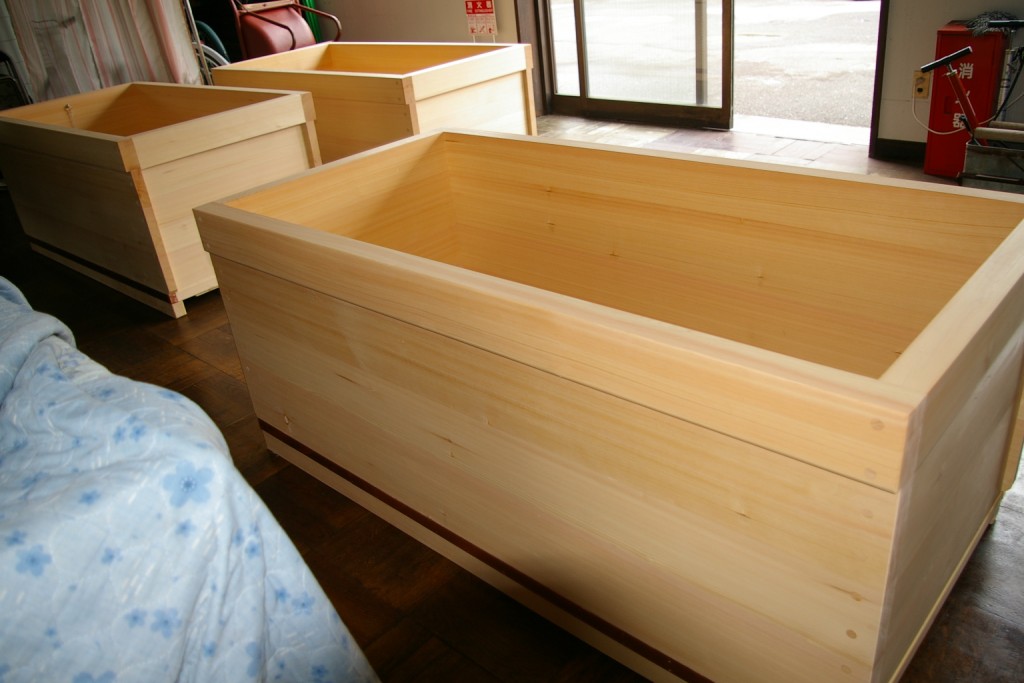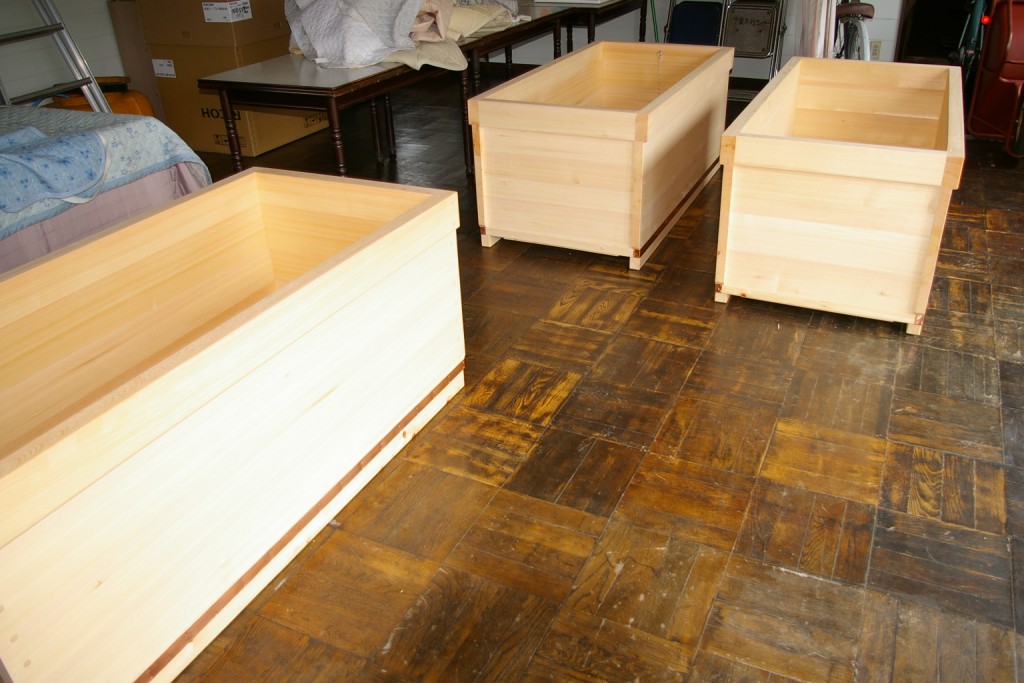 Here below are the specs/price conditions.
Also, check the dimensioned drawings here: hb160725-outlet-with-spout
Japanese Hinoki B grade bathtub (quartersawn, small knots)
L1500mm x W800 x H650mm (ext. dim.) 552mm(deep) –
wooden dowels, copper apron, iron brand at top-right corner
price: ¥680,000 per unit
discount: 20%
OUTLET PRICE: 544,000 JPY
(for a 1500×800 tub in straight hinoki! This is probably the best deal ever in this outlet corner…)
Other costs:
* bank transfer fee: 6,500 JPY (unless you give instructions to your bank to PAY IN FULL)
* Packaging: 1700x1000x850mm plywood box 45,000 JPY
* Shipping fee (please let me know your precise address for the quotation)
You can also customize the order (add internal seat/cover/accessories etc.)
You can order just one or 2,3 tubs if you want!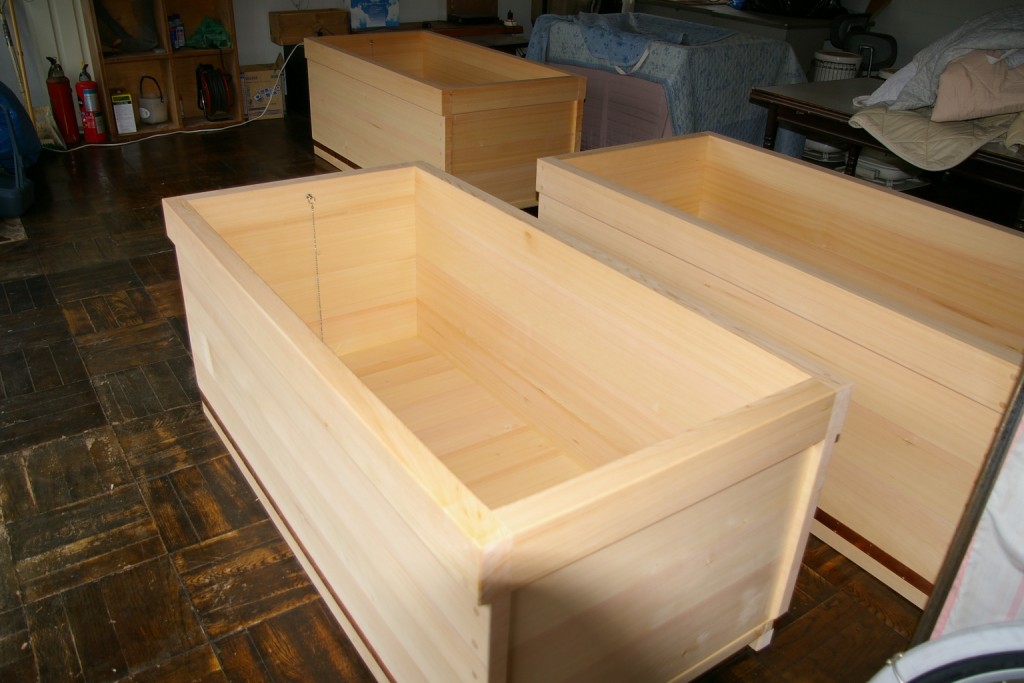 Also, the client cancelled also 1 (one) floor mounted spout type "E" (sorry, sold out!)
price: ¥150,000 per unit
discount: 20%
OUTLET PRICE: 120,000 JPY
(this is a Bartok standard item, and it is discounted! You can also pair it with your preferred custom size tub!)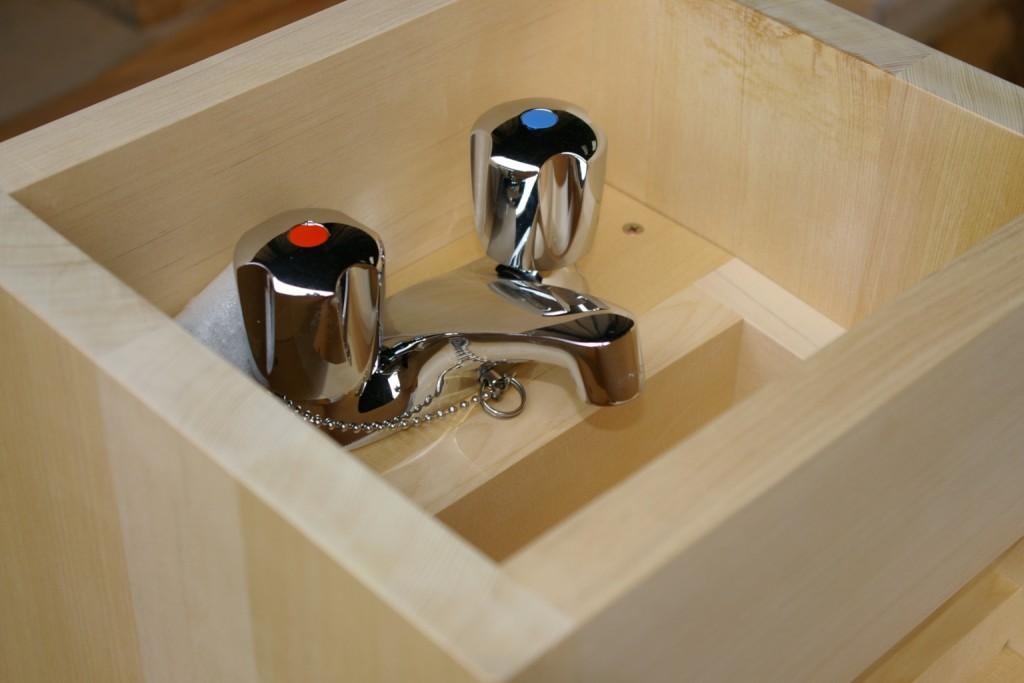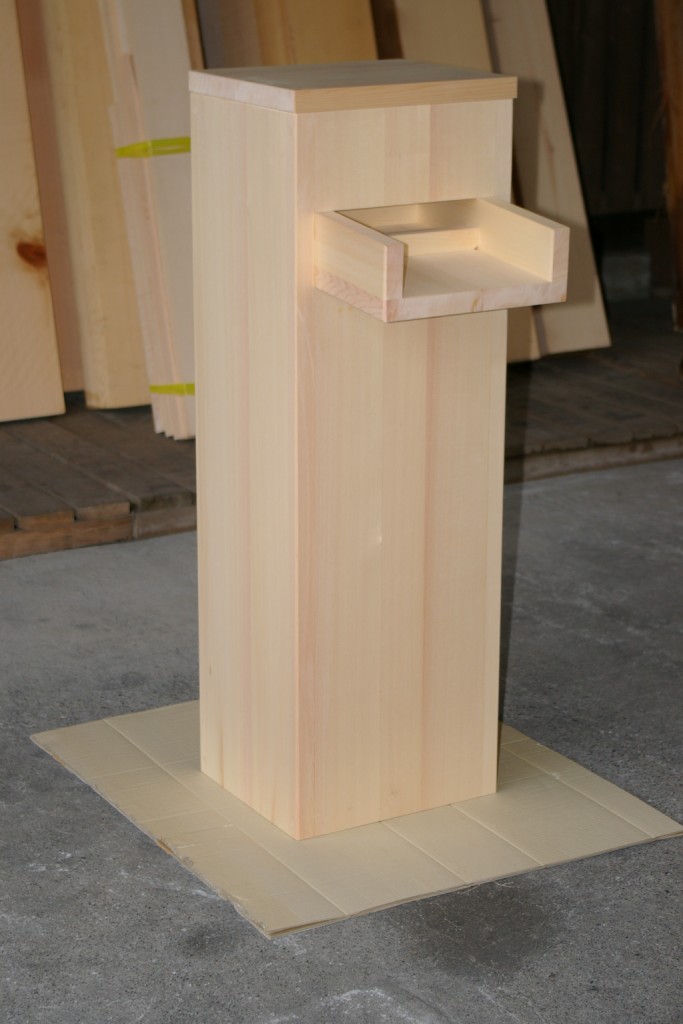 If interested, contact me promptly at japan*at*bartokdesign.com or by phone to +81-90-8205-1200.
---
You are not familiar with "B-grade"? It stands for wood with small knots. About aroma or durability there is no difference with Hinoki AB grade. The main difference is aesthetic. See some pictures here below.