The owner of a lovely hinoki tub (not ours) in front of a window decided to replace it after 10 years. The bottom shows some signs of rot even if altogether the tub appears very well maintained.
Probably the drain did not have a proper gradient and apparently it is not draining completely.
Taking advantage of the renovation they will also probably create a tiled ledge on one side of the ofuro to make it easy to sit on the border before spinning the legs and enter inside. This way they will be able to use the tub safely even when they become elderly.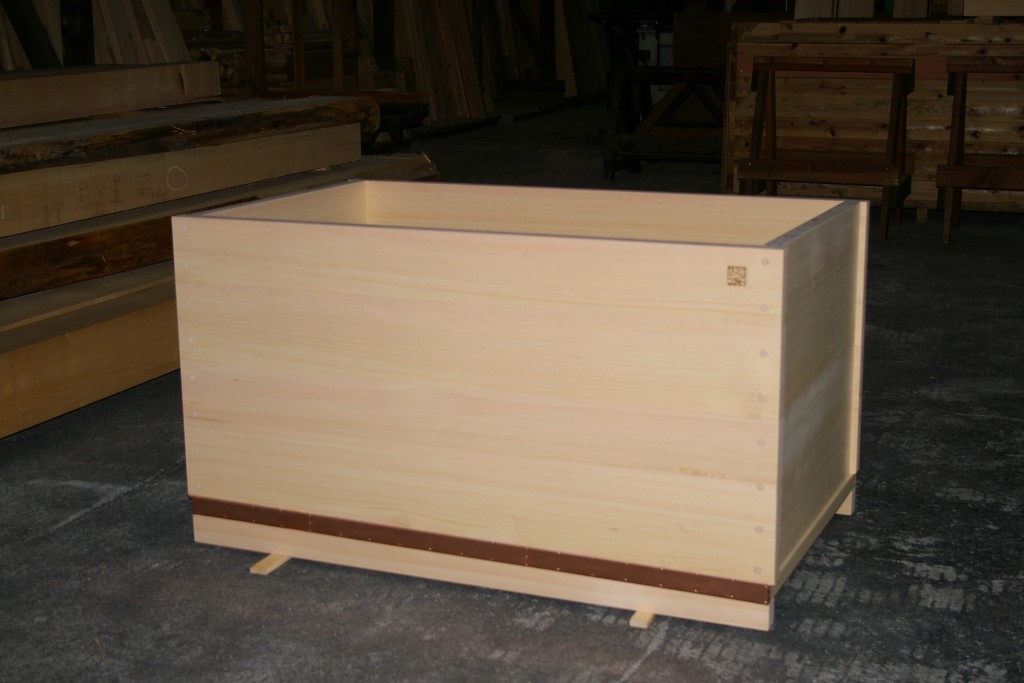 Because the tub is close to a window and may be seen from the outside, we applied the copper apron on both sides.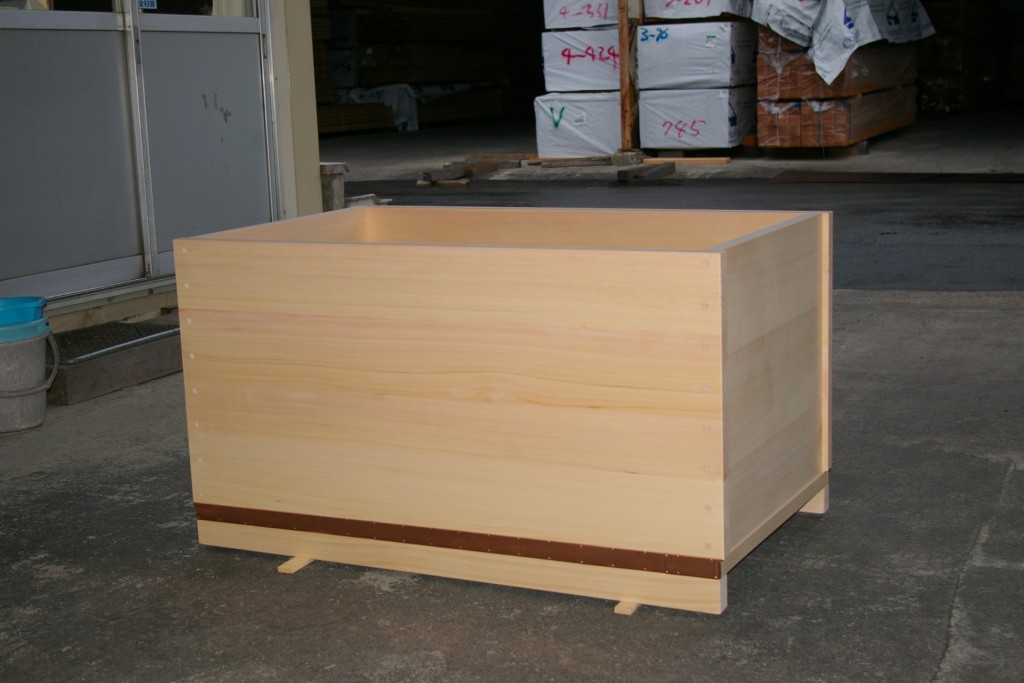 Click on (more…) here below to see the mesmerizing inside of the tub. Can you imagine the aroma?
Also, you will find the measurements/specs and a note about "flip top" drains.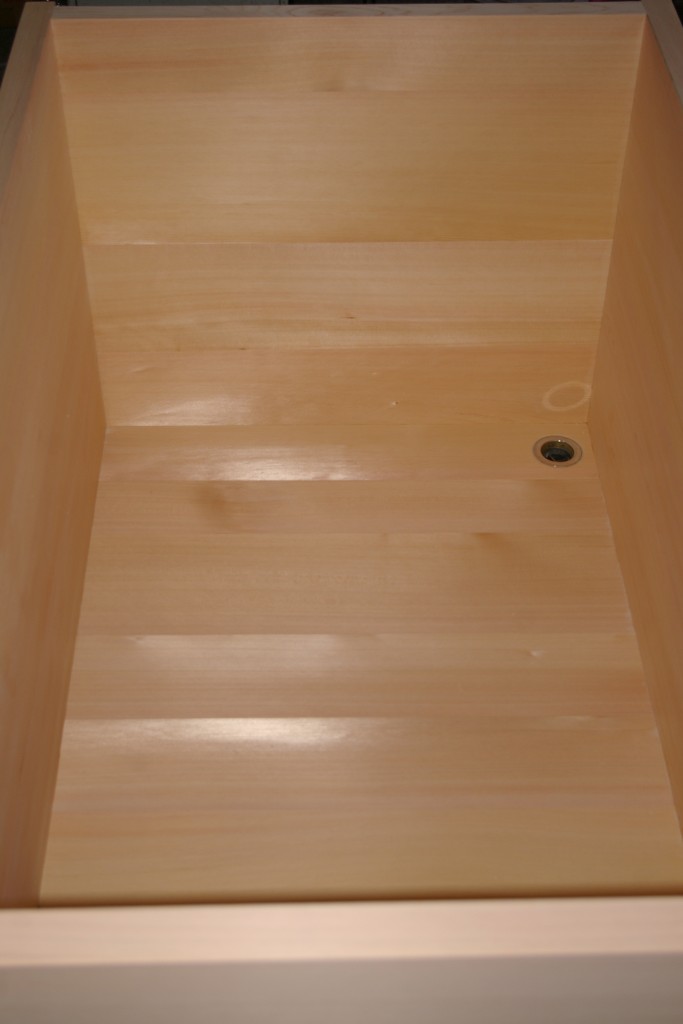 Here are the specs of the tub:
natural Japanese Hinoki AB grade bathtub (quarter sawn)
size: L1182mm x W701mm x H650mm (ext. dim.) – depth 558mm
construction: copper apron, wood dowels. Iron brand at front top-right
option: Hygrometer (free of charge)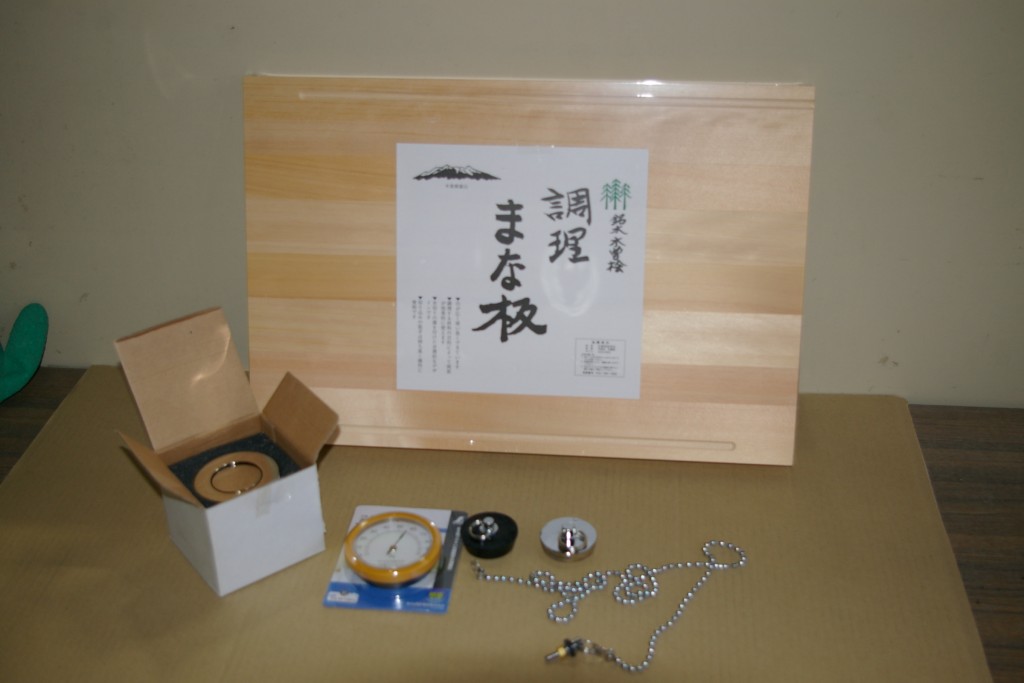 Here are the accessories and a cutting board that the client ordered together.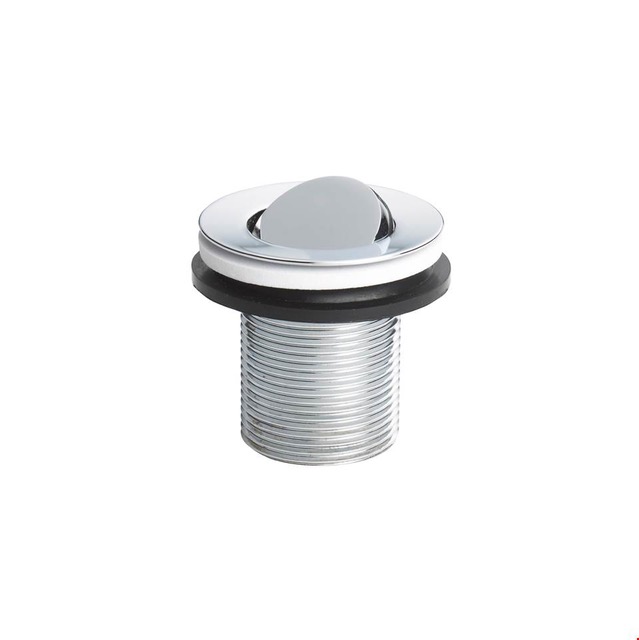 A note about the drain:
The client sent us a "flip top waste" asking us to install it in place of our standard rubber plug.
There is no problem to mount it, anyway we do not recommend it for 2 main reasons:
1) since the outlet is small, it will take longer to empty the tub.
2) since it is located on the bottom of the tub, you will have to enter inside the tub to operate it. Probably it may be reached by dipping the arm inside the water (up to the shoulder) but you have to have long arms…
To stay on the safe side the client gave up and we returned the flip top waste together with the shipment of the tub.