A Japanese living in Hong Kong kindly coordinated on behalf of the owner the order or a large hinoki tub for a residence.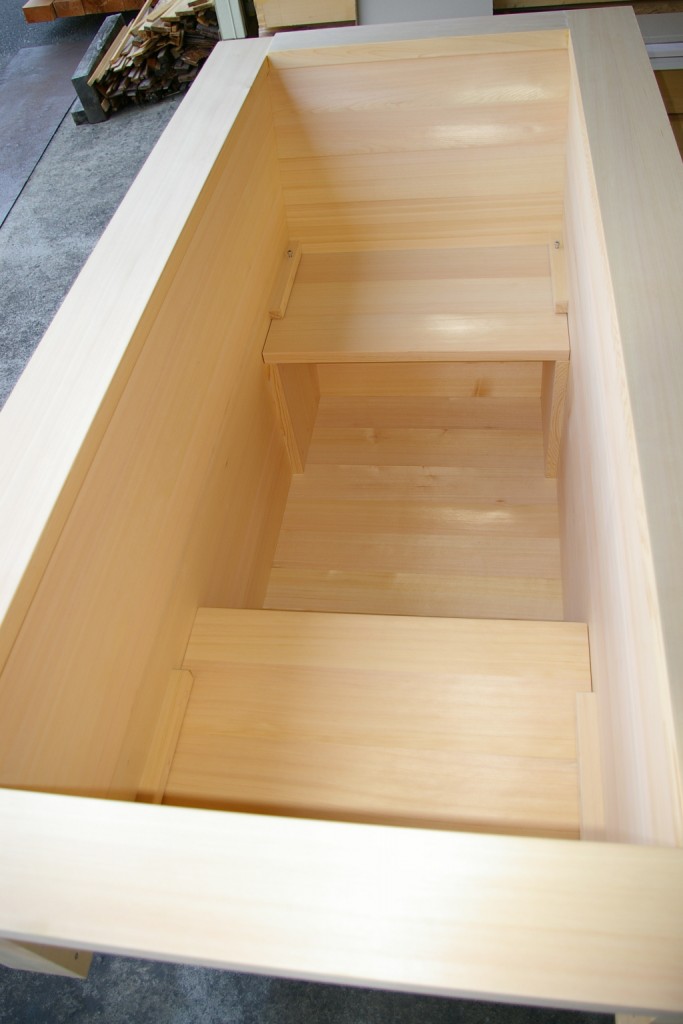 The installation will be in a ledge so the also supplied the external panels to be mounted on site.
Yoshiyaki is now holding the front panel to show how to position it. I am skipping the photos of the other sides…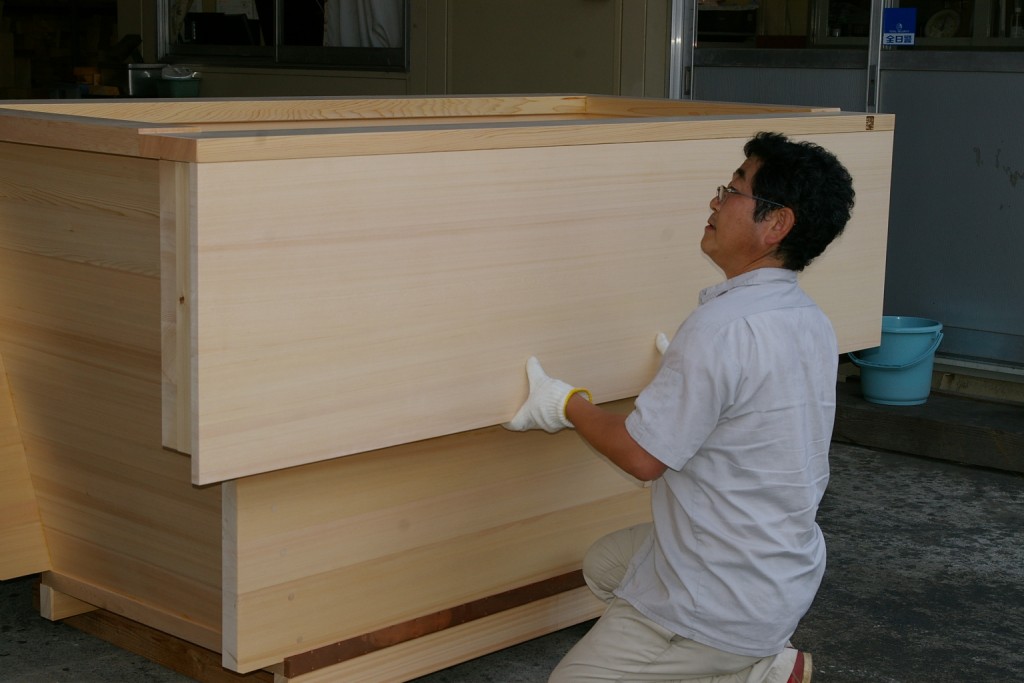 Here are the pictures of how it looks before inatallation, with a double shell construction,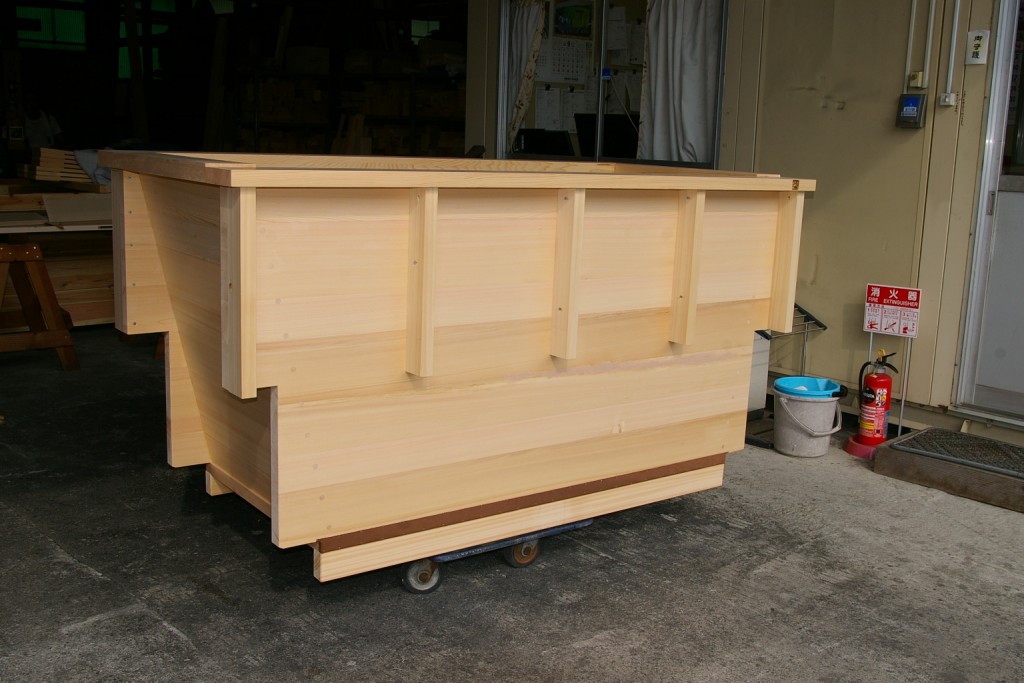 the other side will be recessed in a tiled ledge.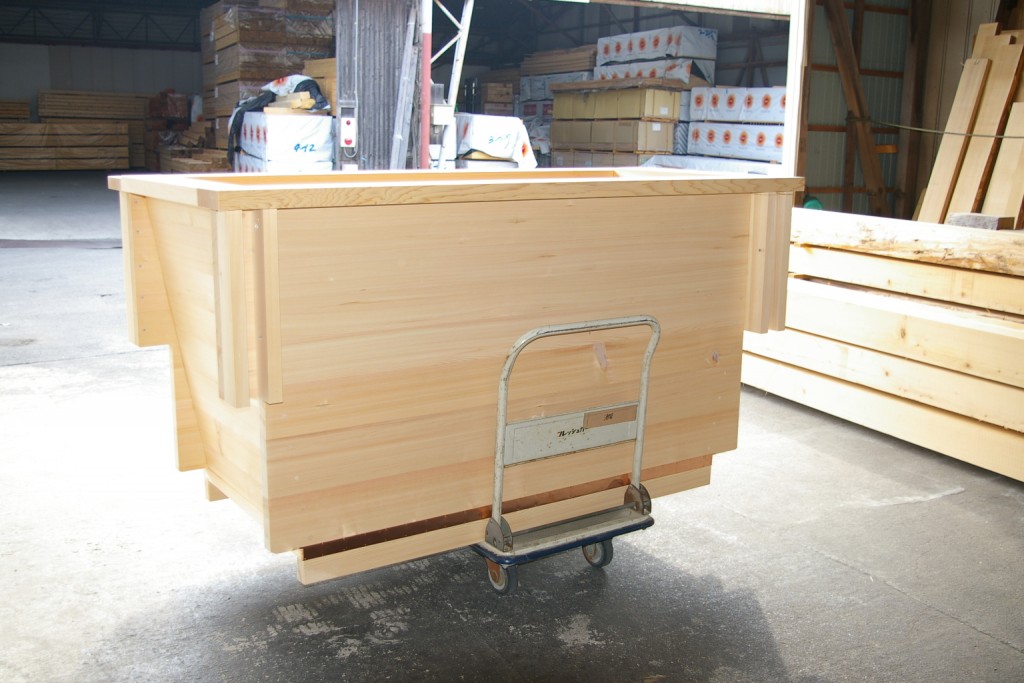 since the tub top frame is recessed on one side to direct the overflow in this direction, we added a base on one side to the cover planks.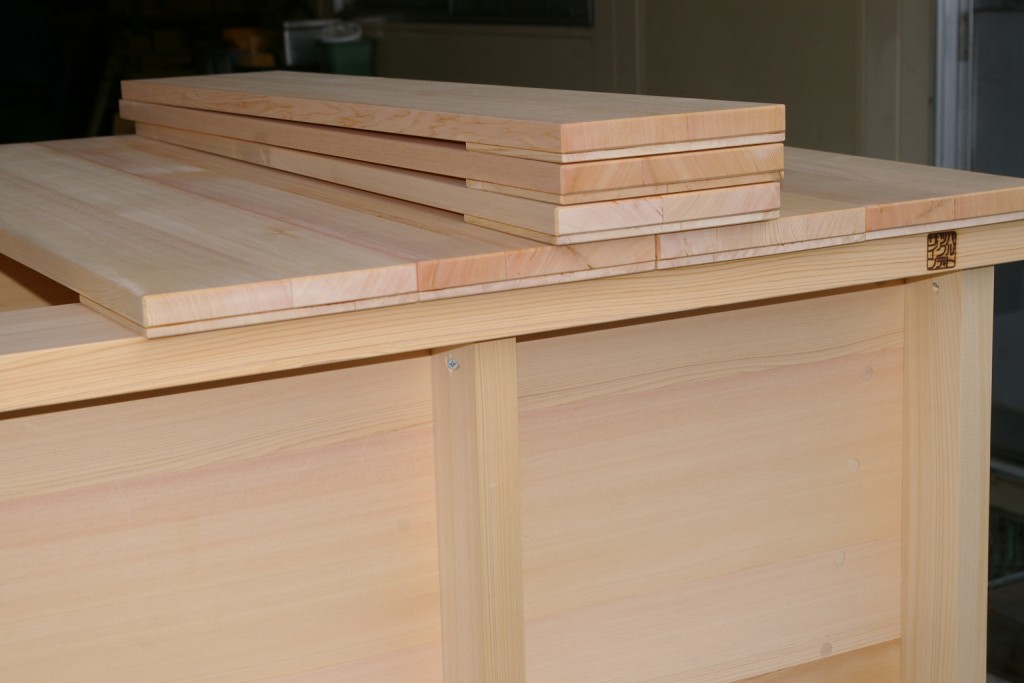 Finally, here are the specs:
Material: Hinoki wood AB grade tub
Size: L2000mm x W1000 x H1050mm (ext. dim.) 930mm(depth)
Details: wooden dowel, copper under apron, iron brand at front top-right over flow top cut,
Options: Apron boards panels (supplied separately)
1) Short side: 960 x 508 x 25t
2) foront side: 2000 x 508 x 20t
3) back side: 150 x 508 x 20t
Hinoki wood a removable internal seat W400mm
Accessories:
Hinoki wood traditional cover 1020*x200x21 (10pcs)
Hinoki wood traditional stool (300x180x200H):
Sawara wood ladle with handle (180D 290H)
Sawara wood large bucket(230D 120H)