The clients of this ofuro actually visited our showroom in Chiba in november of last year.
With german-like precision every piece of their plan come together as per scheduled and we are now ready to ship this fragrant bathtub and accessories!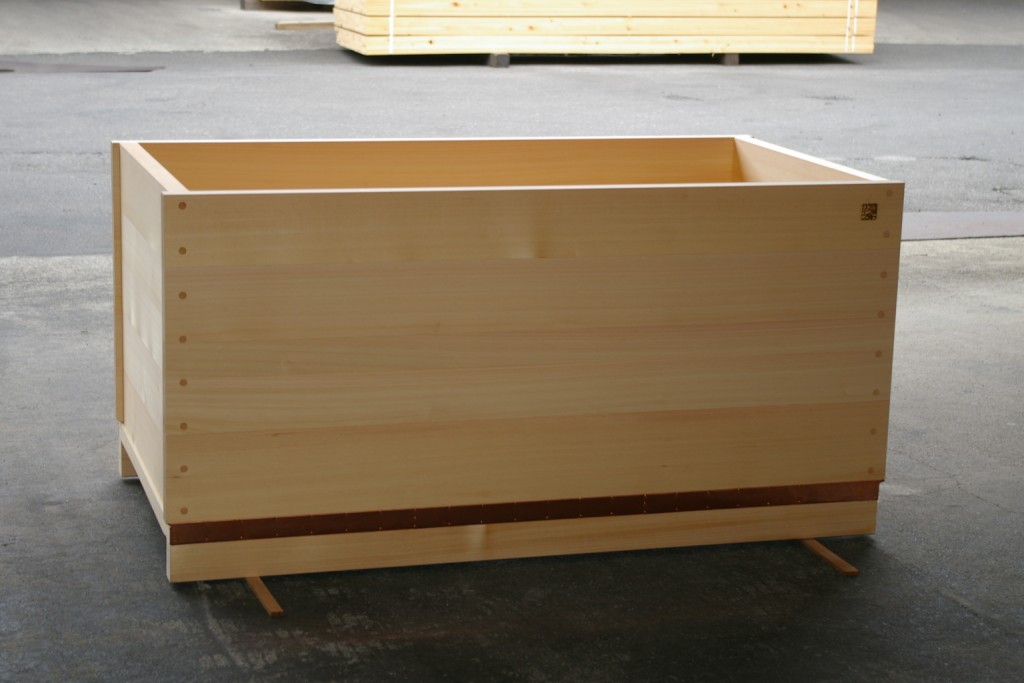 We had to supply a smaller drain socket to comply with the local plumbing regulations (limitation on maximum flow capacity). Also, we raised the base under the tub as required by the plumber to make the connection.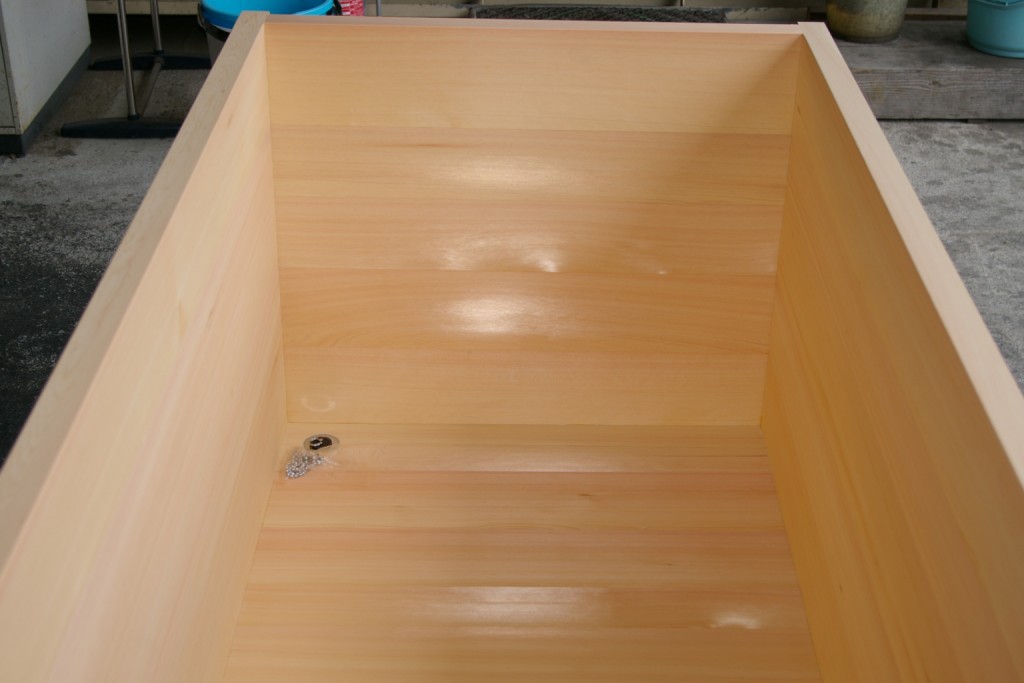 The tub has the Bartok design brand both on front and back (freestanding layout) and is equipped with floor grating, stool, buckets and a step for easy access/egress from the tub.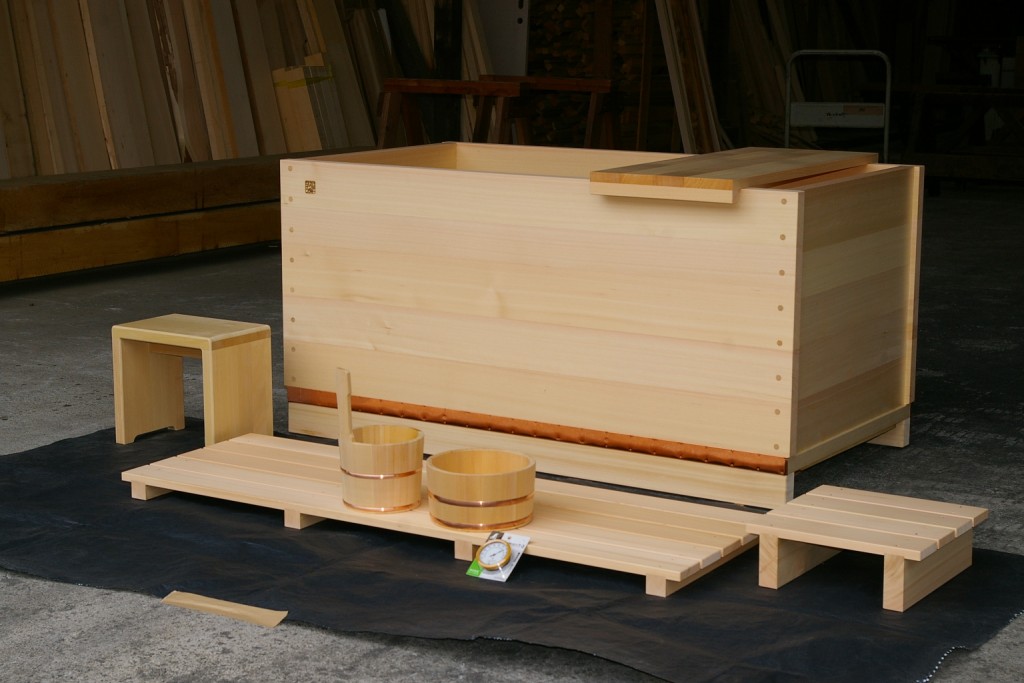 On the client`s requests we also provided a plank that can be used as a table while taking a tub. Because the clients are enthusiastic fan of Japan, I am sure they read books on this table, will use it to place their sake cups, maybe even will have their sushi-dinner while soaking in the ofuro!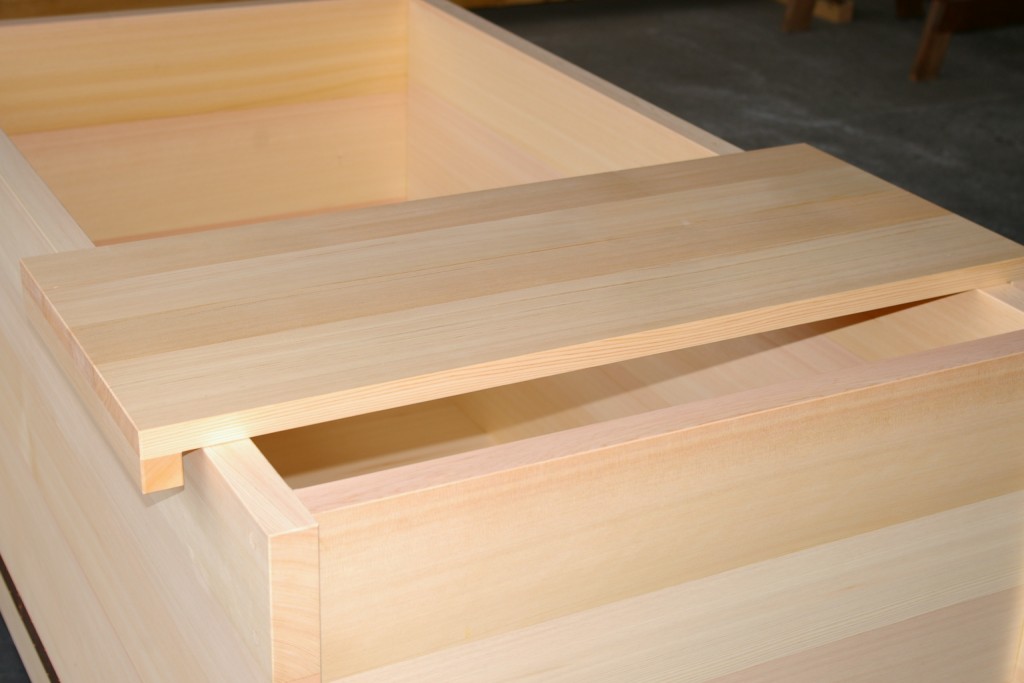 We also provided a coordinated vanity counter (photo here below). They will complement it with faucet and sink: I am looking forward to the pictures of the actual installation!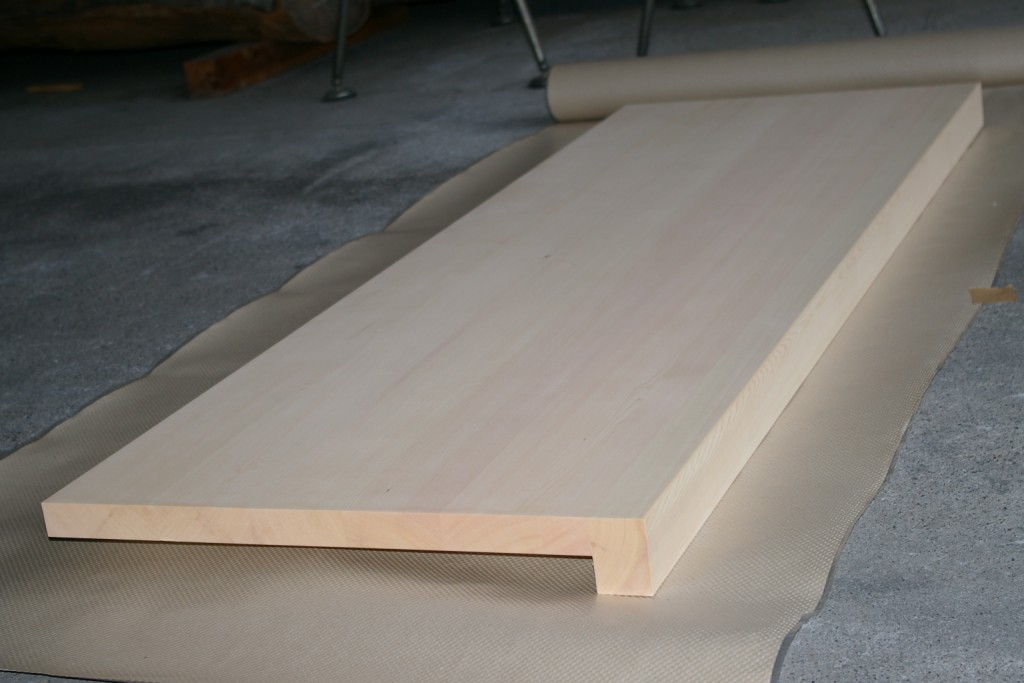 finally, here are the specs :
material: natural Japanese Hinoki AB grade bathtub (quarter sawn) t35mm
sizes: L1400mm x W750 x H695mm (ext. dim.) – depth 590mm
details: copper apron, wood dowels. Iron brand on both sides
options:
Hinoki wood tray 830x350x21
Hinoki wood floor grate panel (1400x450xH55mm) 1pc, (350x350xH120mm) 1pc
Complimentary hygrometer
Asnaro wood stool (330x220x300H):
Sawara wood ladle with handle (180D 290H)
Sawara wood large bucket(230D 120H):
Hinoki wood for basin counter 1750x600x t35mm (H70 front)