Asnaro wood tub AB grade (straight cut) w/ two internal seats
Dimensions are: L1600mm x W900mm x H690mm (ext. dim.) 604mm (deep)
Bottom is treated with natural oil, joints are built with wood dowel heads.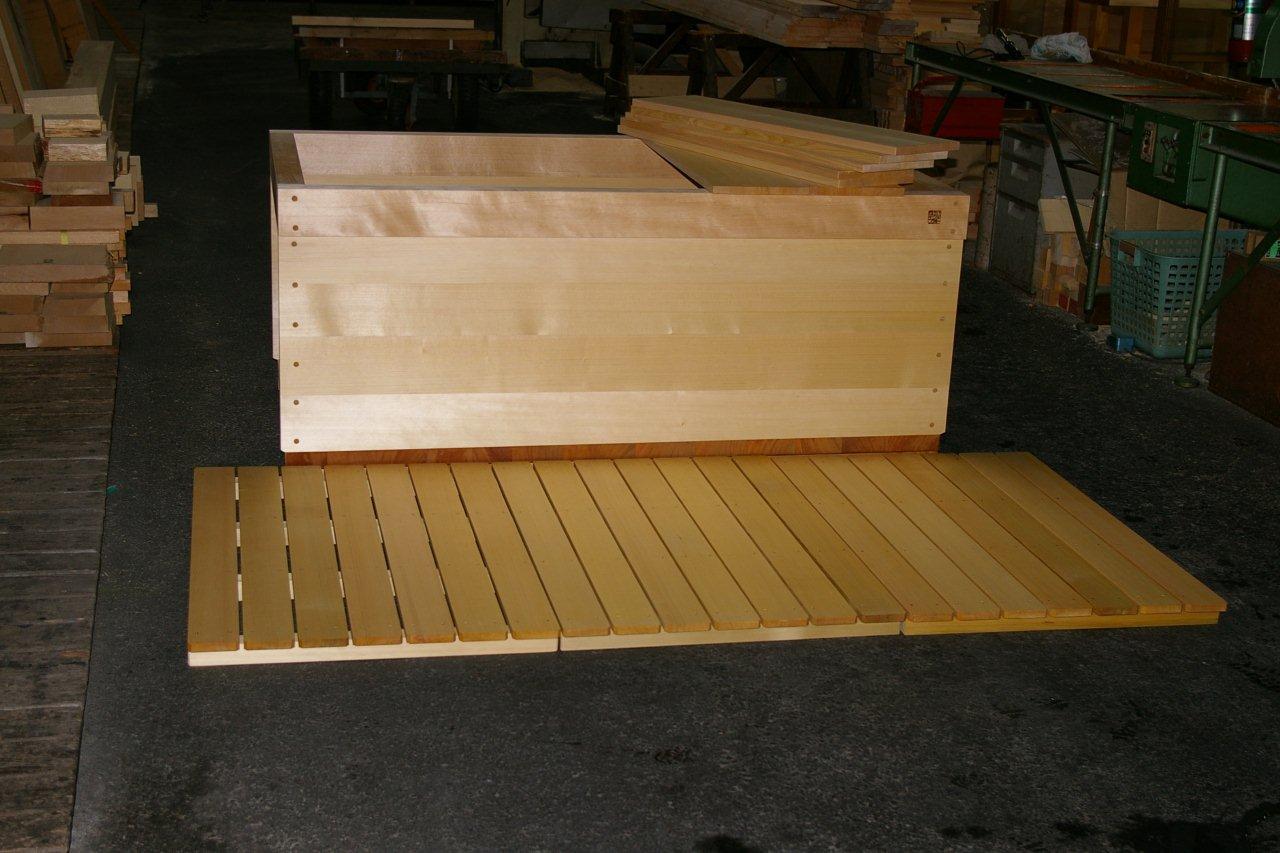 Imagine a dojo, a martial arts club in a quiet Paris suburb. Imagine the pleasure of entering in an aromatic hot tub after a tought training…
As you know, martial arts principles give great importance to cleaning: both in a literal and symbolic sense. More than cultivating physical strenght, martial arts are a "way" to find a perfectly balanced inner self, to higher ethics and to the appreciation of authentical
things…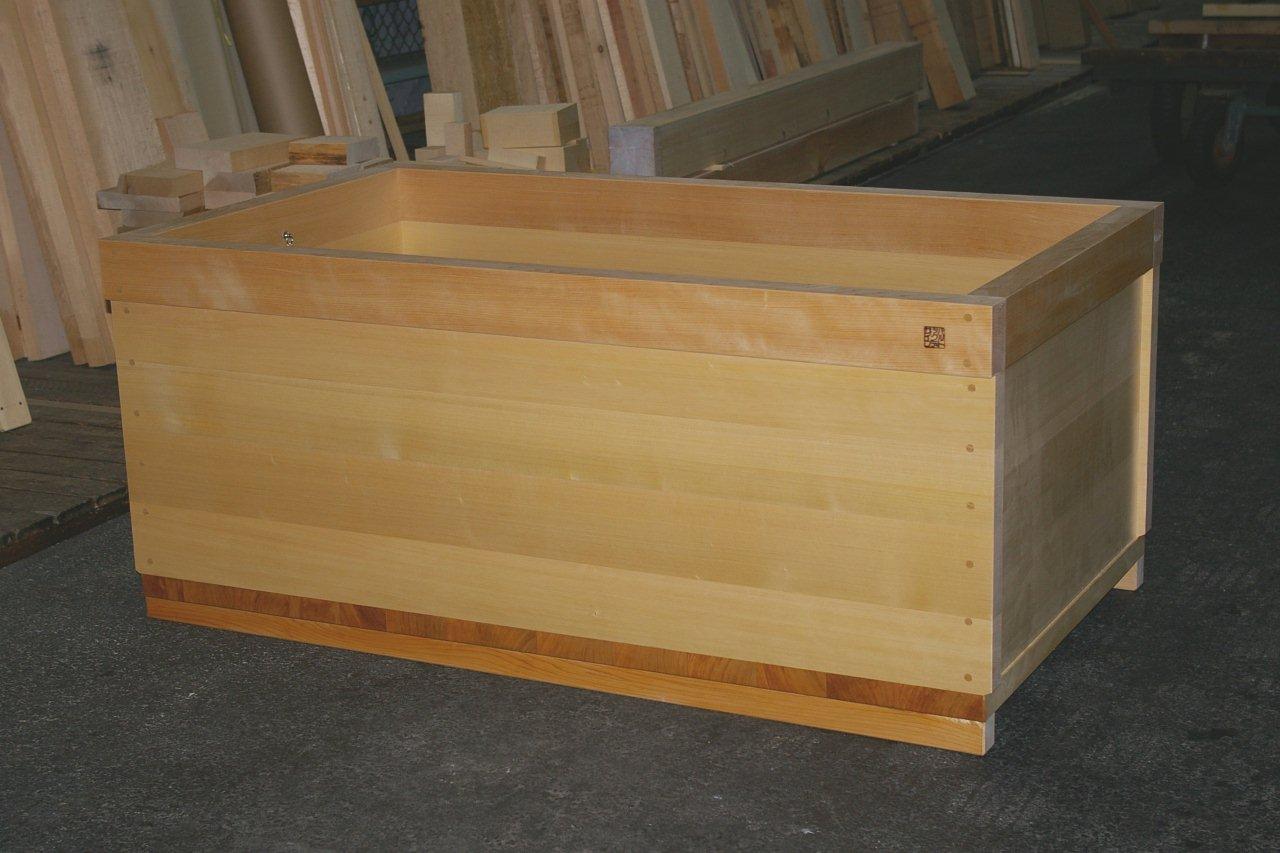 This tub has two confronting removable benches and is suitable for up to 4 people.