This ofuro has a barrel type construction and 2 removable banches, so it is possible to sit inside, with the hot water to your shoulders and have a relaxing chat with your partner.
Tub information:
Sawara cypress wood AB grade (quarter sawn) oval tub
dimensions: L1500mm x W750mm x H800mm (ext. dim.) 666mm deep
The tub is equipped with a cover split in two halves ans a step/bench to make it easy to enter and exit the ofuro.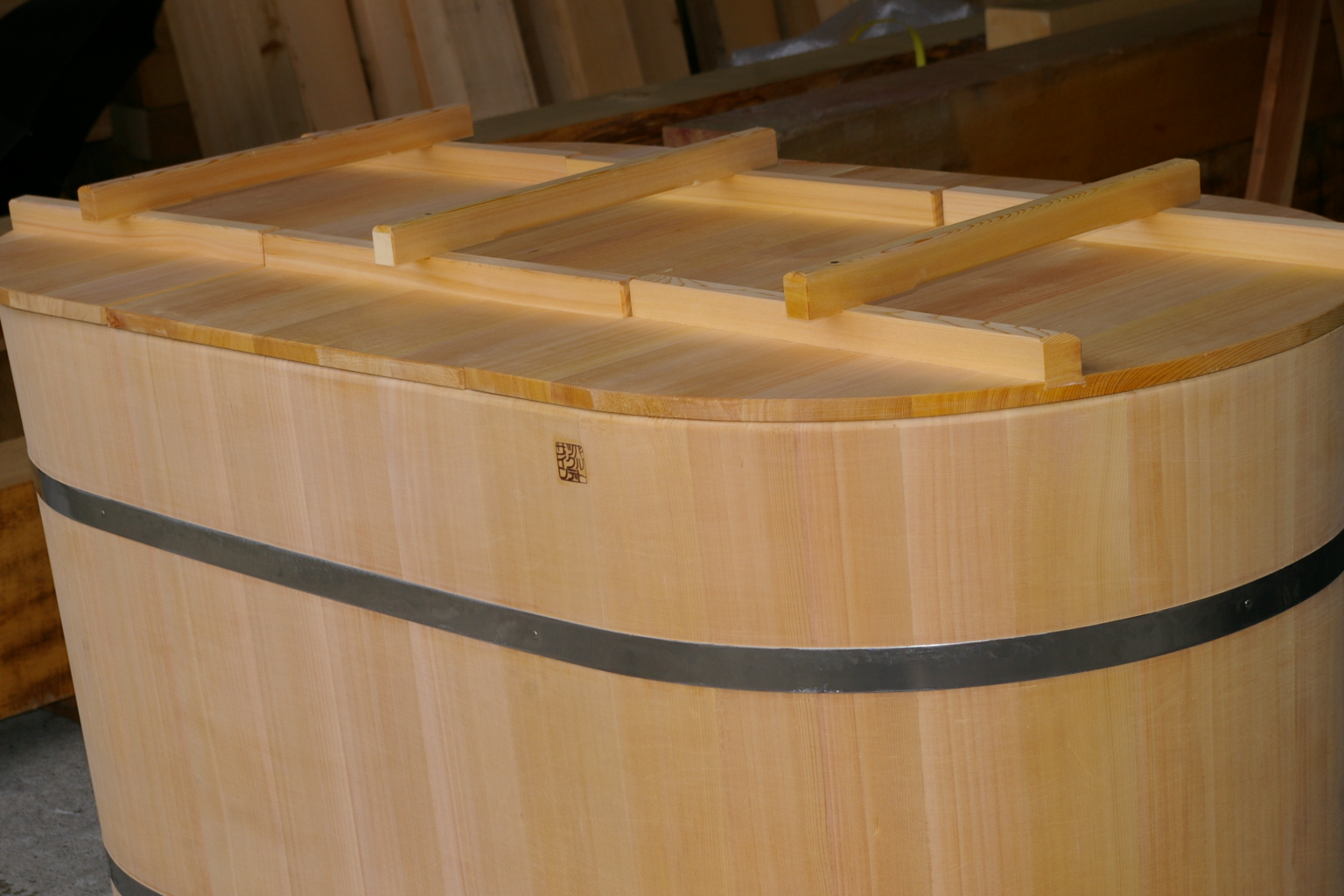 Here is a photo of the inside of the tub. The seats are both removable.