We made this beautiful hinoki tub for a famous fashion designer.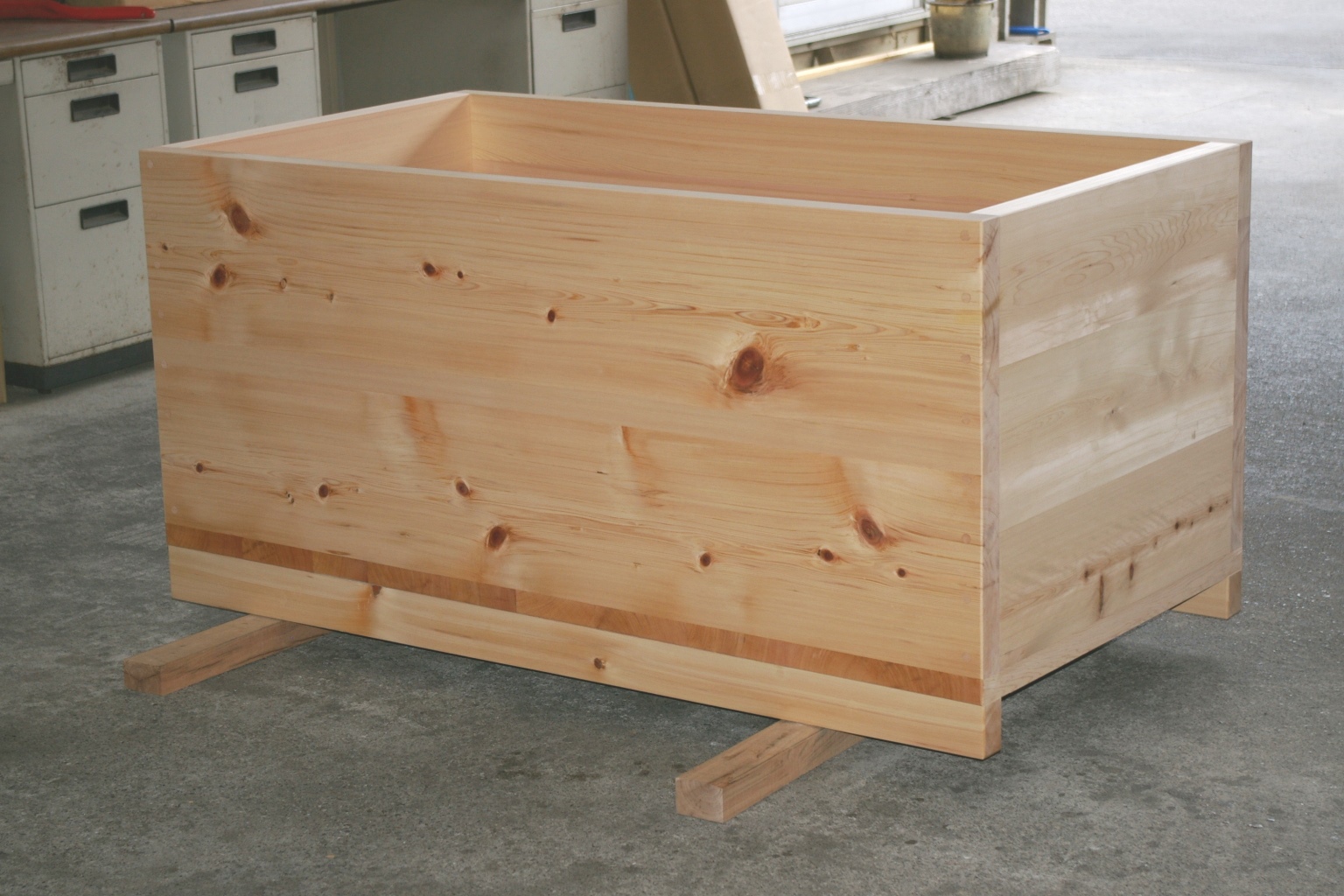 The shape is very minimal, with L shaped corners. The wood is natural look knotty hinoki.
And here comes the stroke of genius of the architect: they supplied a polished brass drain plug. As you can see, the result is refined and bold, transgressive and classical at the same time.
For an easier installation, we recessed the socket nut on the back of the tub to leave the threaded section as long as possible.
We also supplied a coupling ring to connect it to the drain pipe on site.
Here are the tub main information:
material: japanese Knotty (plank cut) Kiso Hinoki wood bathtub
size: L1400mm x W750mm x H680mm (ext. dim.) 580mm(deep)
details: 42mm thick boards, wooden dowels, apron w/ natural oil finish.
The ofuro is equipped with custom step stool in knotless hinoki wood, 450 x 220 x 400H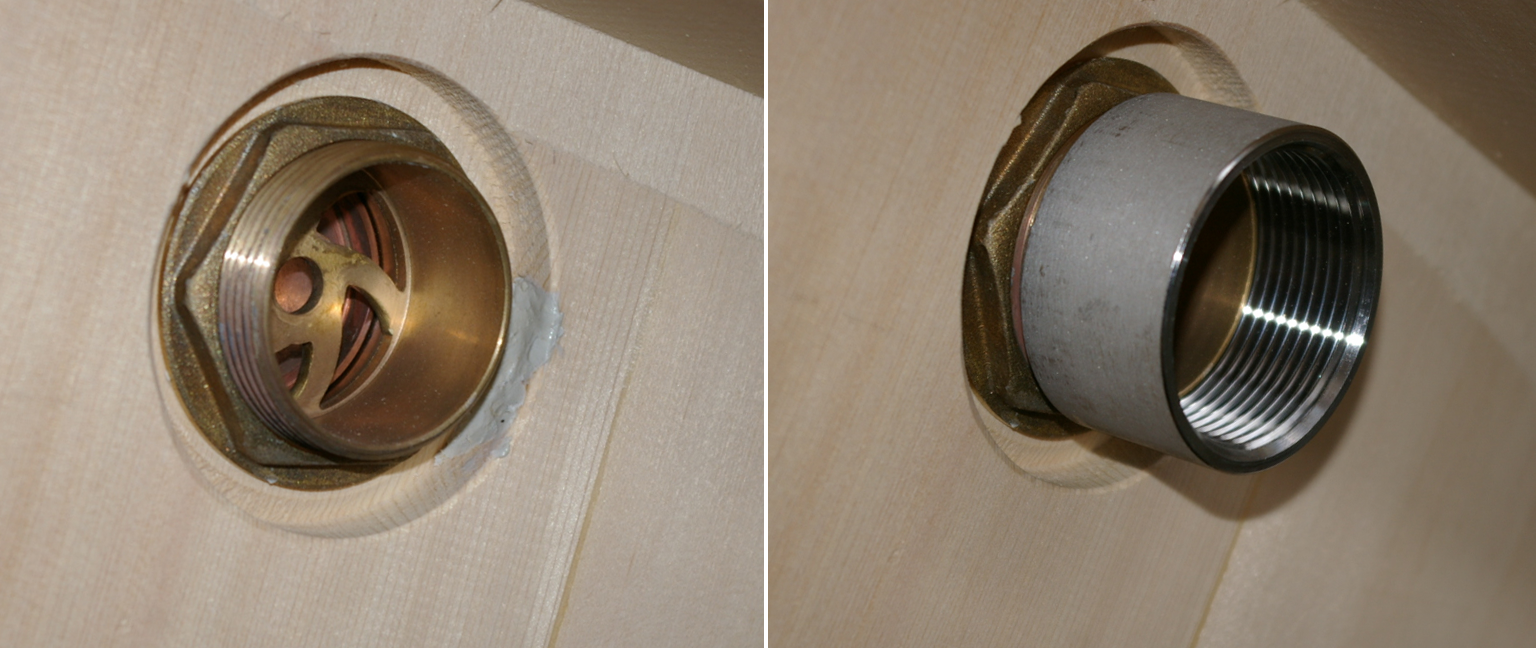 The architect also asked us to apply the iron brand on the bottom. He wanted to keep the look as minimal as possible, but the brand is important, even if it is not visible.
We also supplied a custom stool, with a cut on top for an easier grab and to drain the left over water.