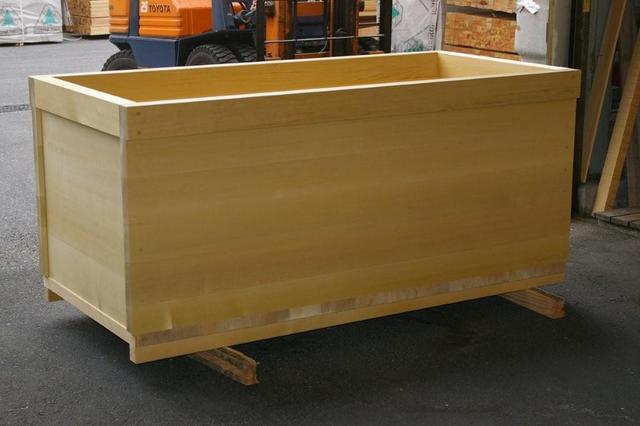 These 2 tubs were built for a resort project in the caribbean.
The sizes are very generous (1802 x 855 x 732 mm depth) and are realized with fine knotless asnaro wood. The tubs are equipped with an internal seat which is removable.
The set is completed with a step/bench and a narrow pitched marine style duckboard.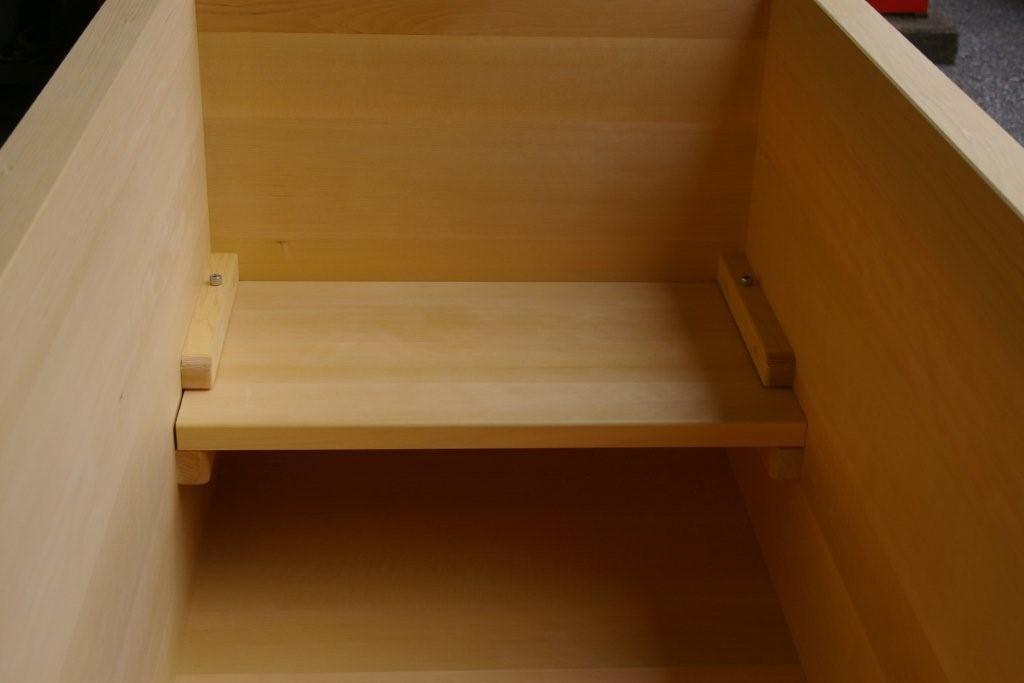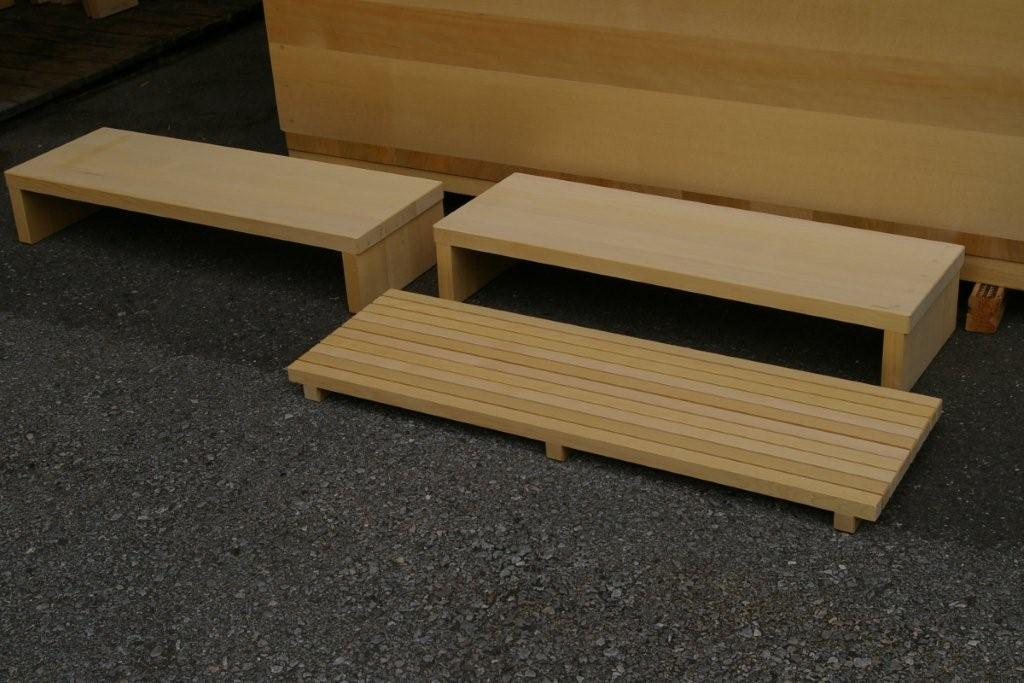 For this project we implemented a detail that is often requested: a western style overflow drain (See pictures below.) Until now we always recommended alternative solutions because there are no standard fittings that mount on the (thick) board of a wooden tub.
Also, normal overflow pipes are small and provoke a suction noise which disrupt the atmospere of a relaxing jpanaee bath!
But now we have a satisfactory solution both from the aesthetic and functional point of wiew. Feel free to ask in detail.