An ofuro is something that a plumber has never seen and therefore "HOW DO I INSTALL IT?" is probably our top frequently asked question.
Installation is very easy, actually our recommendation is … not to install it at all!
Let`s see below what I mean:
---
OFURO SIMPLY ON THE FLOOR
---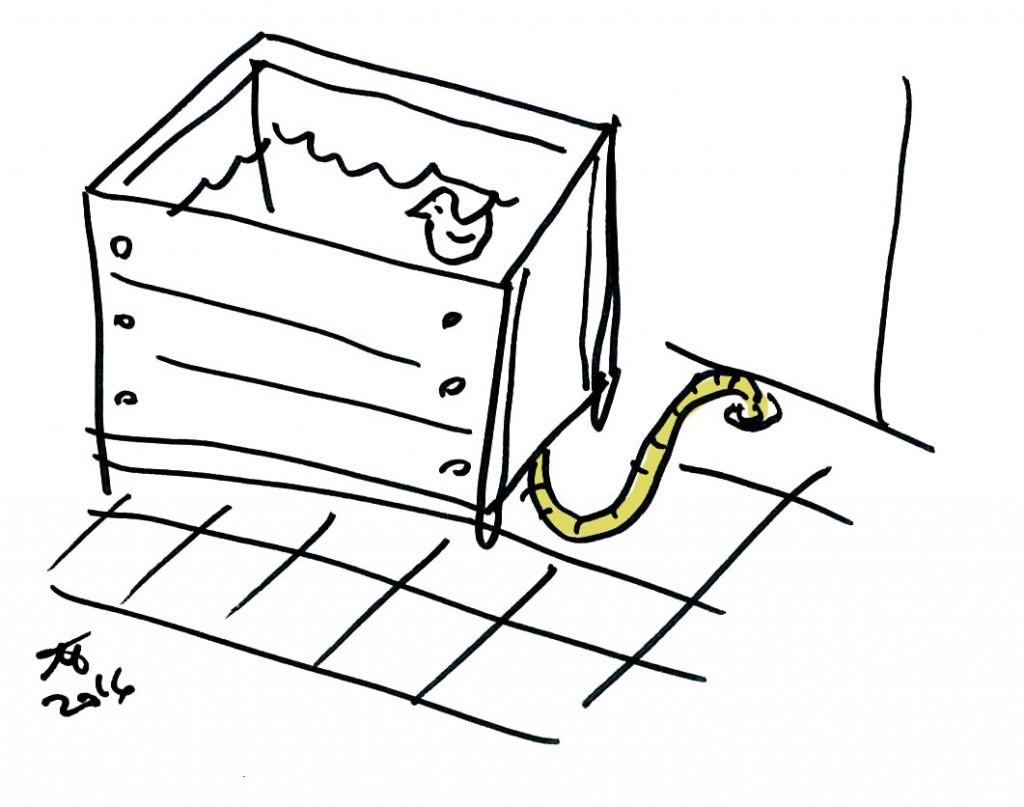 In japanese bathrooms, there is a floor drain and the floor and lower part of the wall is waterproofed and tiled.
If you have a bathroom built this way then the installation of the tub is the simplest of things: just place it on the floor!
Surprised? Well if you think about it makes a lot of sense: When you shower the water falls on the floor and from there flows towards the floor drain. In the same way, when you take a bath, water may overflow from the top rim and when you empty it the water will flow on the floor and towards the floor drain. What is wrong about that?
Basically the ofuro is just like a large bucket placed on the floor without need for a plumbing connection.
Another advantage of this configuration is that you can easily move the tub for maintenance or cleaning.
#Variation:
If you are worried about the water spreading on the whole bathroom area, you may install a flexible hose attached to the drain. Just plug the edge into the floor drain. This way the water from the tub will drain directly and the overflow / water from the shower will be picked up by the free section of the floor drain anyways.
---
OFURO IN A DRAIN-PAN
---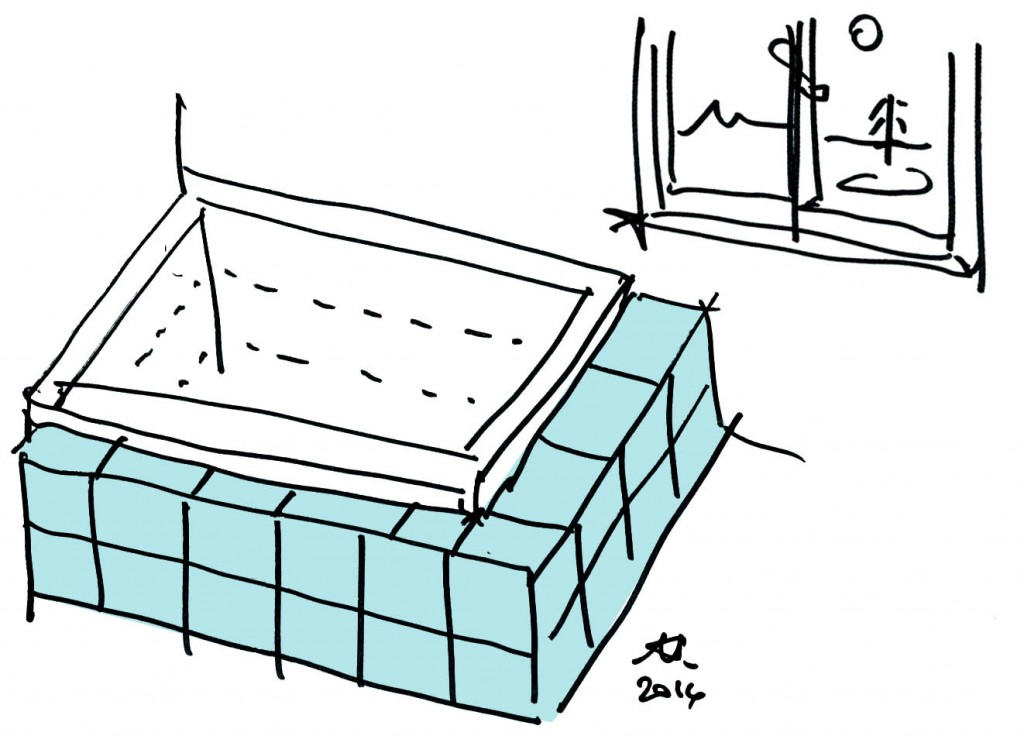 If you cannot waterproof the whole bathroom, just create a ditch or install a standard waterproof pan (like a shower drain pan under the tub. The drain pan can have a low rim (at least 50mm) or come up to the ledge of the tub (built in layout, like in the sketch above). Of course in this case the tub does not need any hard plumbing connection. Just slide the ofuro inside the drain-pan and you are set to go!
Again, for maintenance/cleaning you can lift up the tub (about 50Kg. for most residential projects)
---
OFURO WITH PLUMBING
---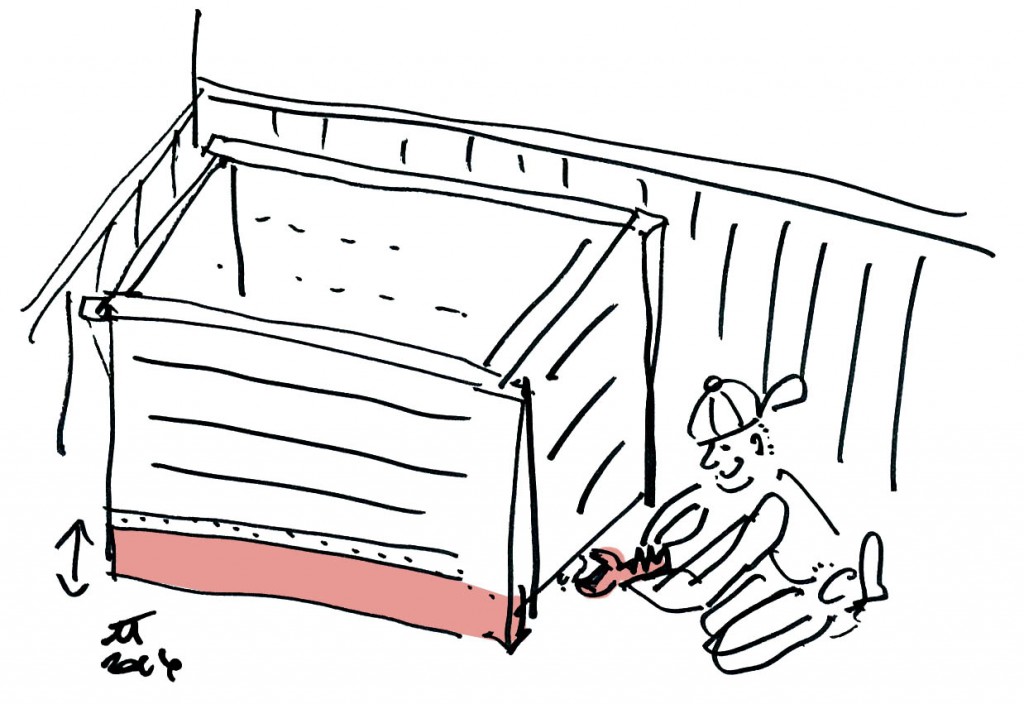 If you are not convinced of the above, or if your plumber is hard headed, you may go for a …hard connection!
Our drains are compatible with both metric and imperial fittings. (see here the detail of our standard socket).
Since there is little space under the tub to tighten the nut, we can make a higher base for the tub so please let us know in advance. For timber framed houses the connection is often made from the ceiling below or from the basement.
Of course the disadvantage of this situation is that the tub cannot be moved freely. Also, often the tub is raised up to make the drain connection: which makes it more difficult to enter/egress.
Another note for hard-headed plumbers: our ofuros do not come with certifications like ASME etc.
On the other hand, an ofuro is not a sanitary equipment (for washing the body) but is a soaking equipment (for relaxation) so the certification is not needed in the first place…