Introduction
In the Wakayama area of Kii Peninsula, there are a number of ancient walking trails which are collectively known as the Kumano Kodo. Traversing mountains, passing through lushly forested gulleys and crossing racing rivers, you'll see some of the most spectacular nature Japan has to offer. But enjoying nature is just a side benefit. This area is deeply spiritual and is steeped in history. For more than a thousand years pilgrims have used these trails to reach the three Grand Shrines of Kumano: Kumano Hongū Taisha, Kumano Nachi Taisha and Kumano Hayatama Taisha (source wikipedia).

We love being close to nature so took a couple of days off work during rainy season (July 2019) to visit the Kumano Kodo. Here is our account of the trip.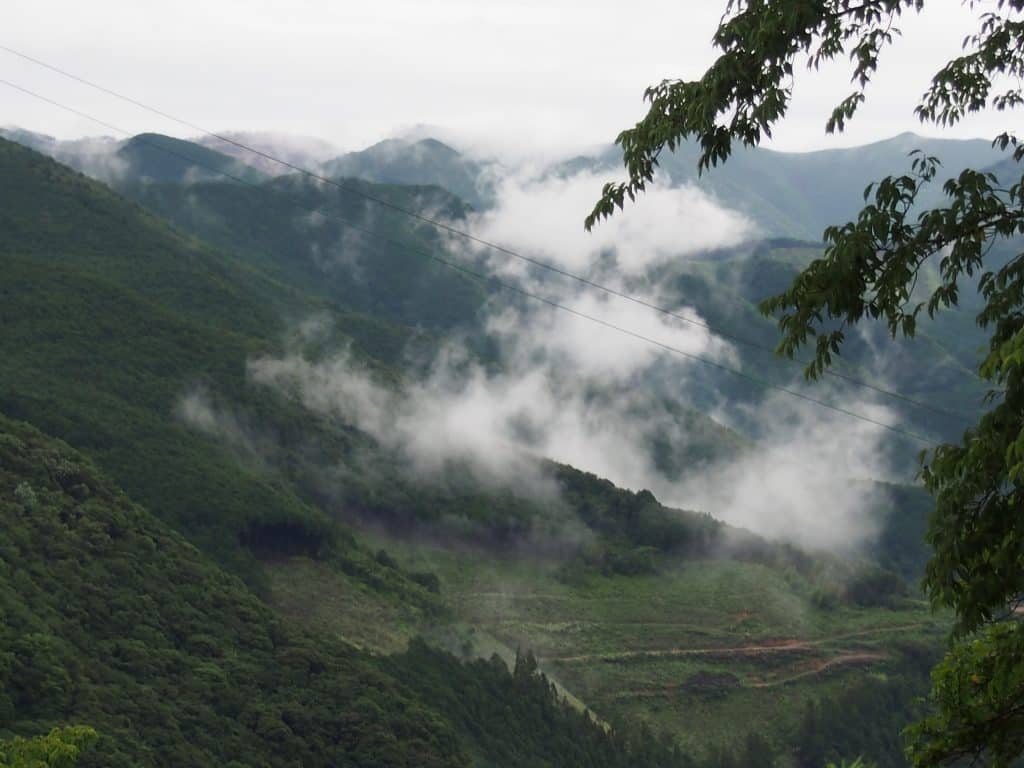 Day One
My travel companion joined me from Tokyo so my first stop was Kansai Airport to pick her up. From there we got directly onto the 'Hanwa Highway' which is the direct route to Wakayama and the Kii Peninsula. It's an easy drive of about an hour and a half to Nanki Tanabe Interchange which is where we left the highway.

Are you planning to drive in Japan? Here are a few things to remember:
the speed limit on the highways is a maximum of 80km per hour but on rainy or windy days it can be reduced to 60km per hour, this is indicated by round electronic signs reading 60 or 80. You might not see many police cars or speed cameras but this highway is patrolled by unmarked vehicles and hidden cameras so for your safety and to avoid a ticket, stick to the limit.
along the highway, you will encounter toll booths. If your car is fitted with an ETC machine you can drive through the electronic reader lane, usually purple signage. If you don't have the machine you'll need to go through the manual payment lane, indicated by a green light. You can pay using cash or credit card. The amount due will be displayed on a sign next to the toll booth after you hand over your ticket.
toilet breaks and snack pitstops are possible at the many 'rest areas' which you can enter freely without having to exit the highway. Use these because you'll save money by staying on the highway until your final destination.

Nakahechicho Area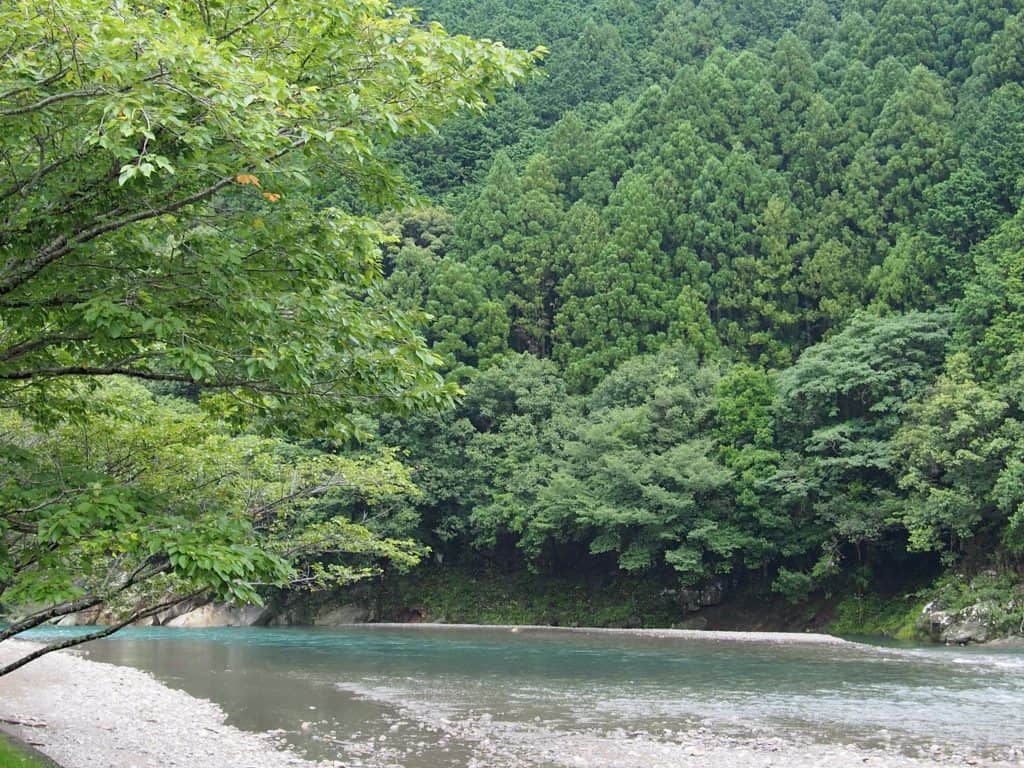 We were booked to stay at a mountainside cottage which we had booked through AirBnB. It was raining heavily on and off all day so after a quick lunch at a local noodle place, we grabbed a few groceries and headed to our accommodation.
The purpose of our trip was not hiking given that it is rainy season. Landslides and flooded rivers are a real possibility at this time of year so rather than hike we simply planned some R&R. Our cottage was just perfect for that and I highly recommend it.

It has a hinoki clad bathroom with a view over the mountains! Gorgeous.

If you are planning to hike the Nakahechi Trail and are starting at Takijiri-oji then this cottage is a great location for that. Link to more info.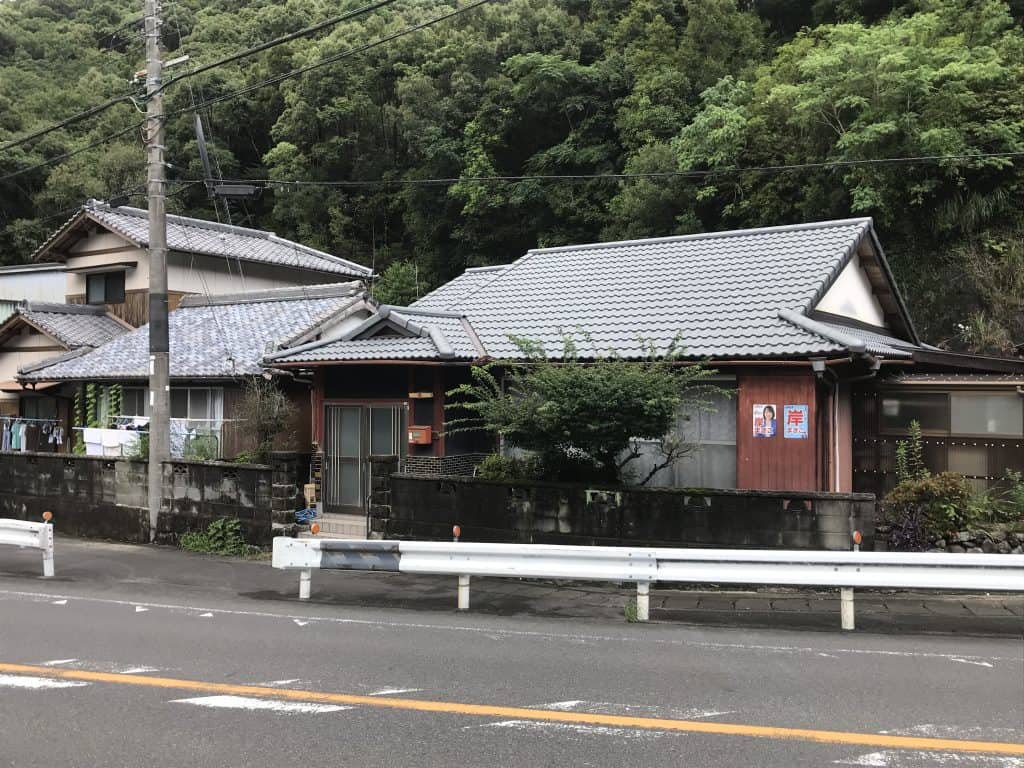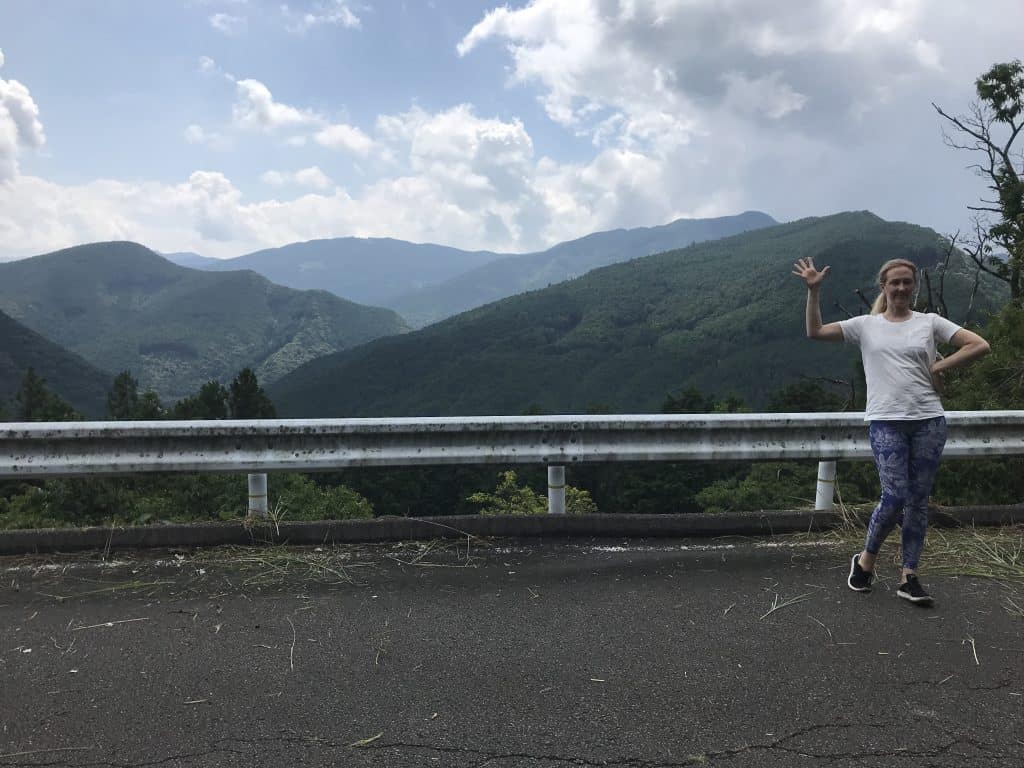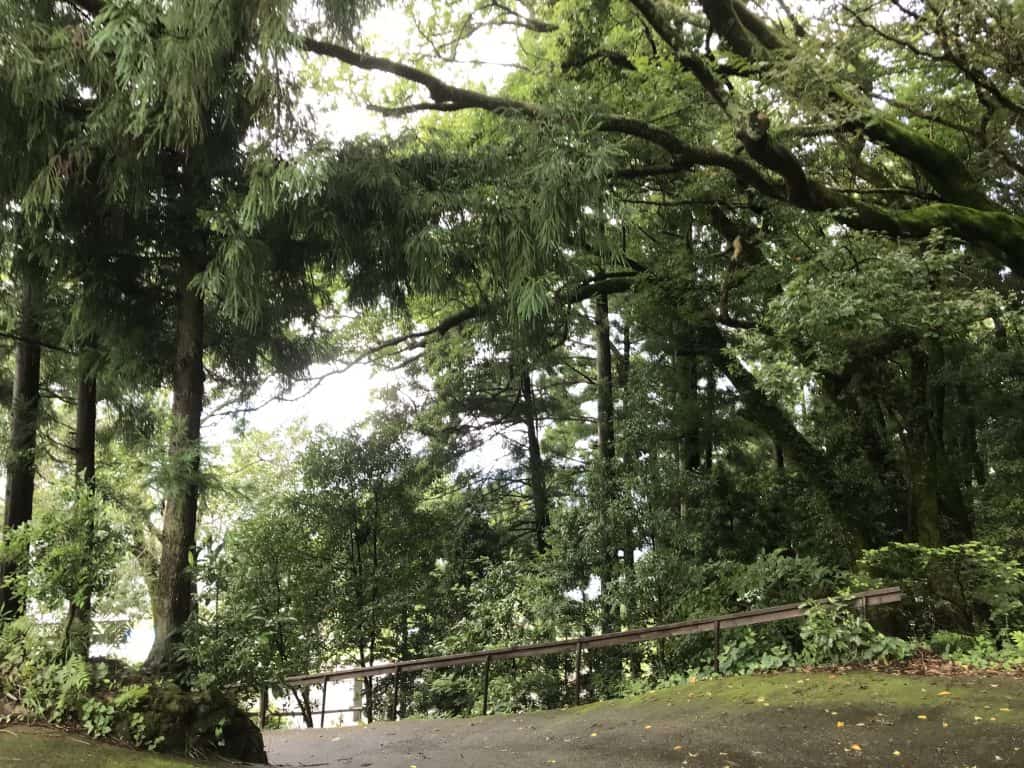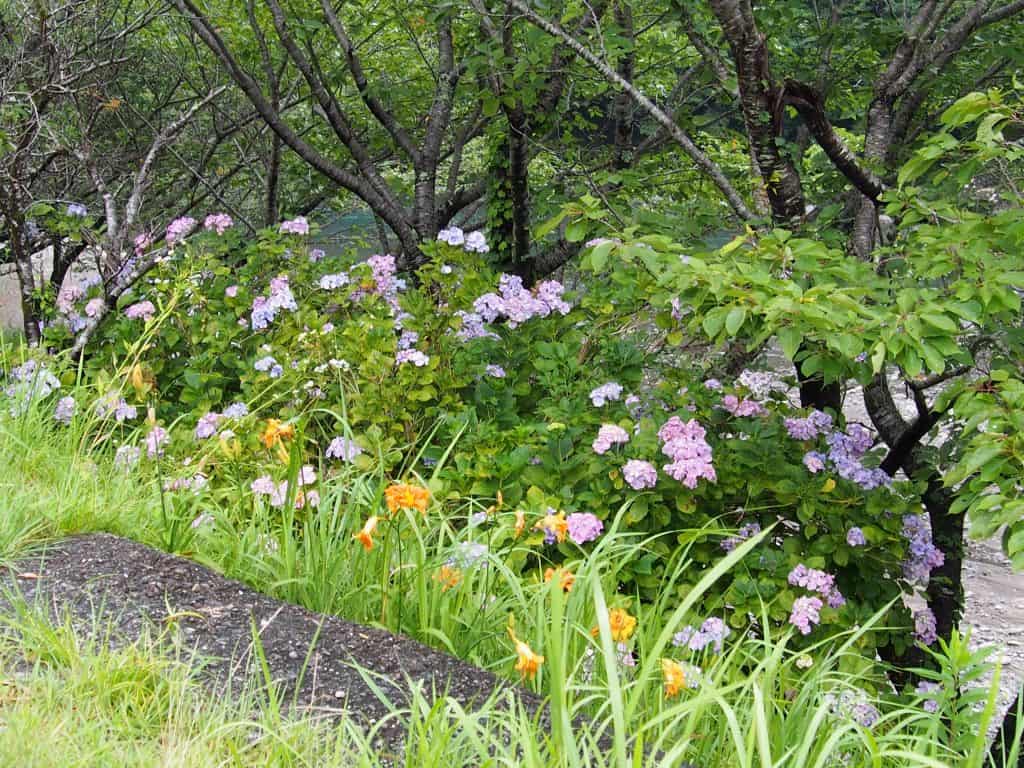 Links
Unfortunately, we had to get back to work and our busy lives so we were only able to stay one night. We definitely plan to return and try some of the hikes.

The best websites for information are those created by the city government of Tanabe.

Visit the Tanabe City Kumano Tourism Bureau.
For accommodation bookings on the trail visit the official reservation site.
An overview of the area is available on the JNTO site.
The BBC has a beautiful pictorial feature.

If you are interested in tracing our route please take a look at the custom map I created on Google maps of our stops. I am more than happy to give more information on anything. We had a hard time finding cafes and restaurants, I think because of the rain, so I have marked a few extra places on the map that we did not actually go to.
-Jacqui (Bartok design team member)

https://goo.gl/maps/MgsKy7foG8DEM3DTA

If you love the outdoors you might be interested in our recap of our visit to the Nakasendo Hiking Trails in April 2019.