a beautiful japanese ofuro. Who`s taking a bath here?
and, what is the cameraman doing with my hinoki bathtubs … ?
Last week I was interviewed for fuji television, the media coverage of the "new wave of the japanese bathing culture" is rising … and there I am in the spotlight again 🙂 !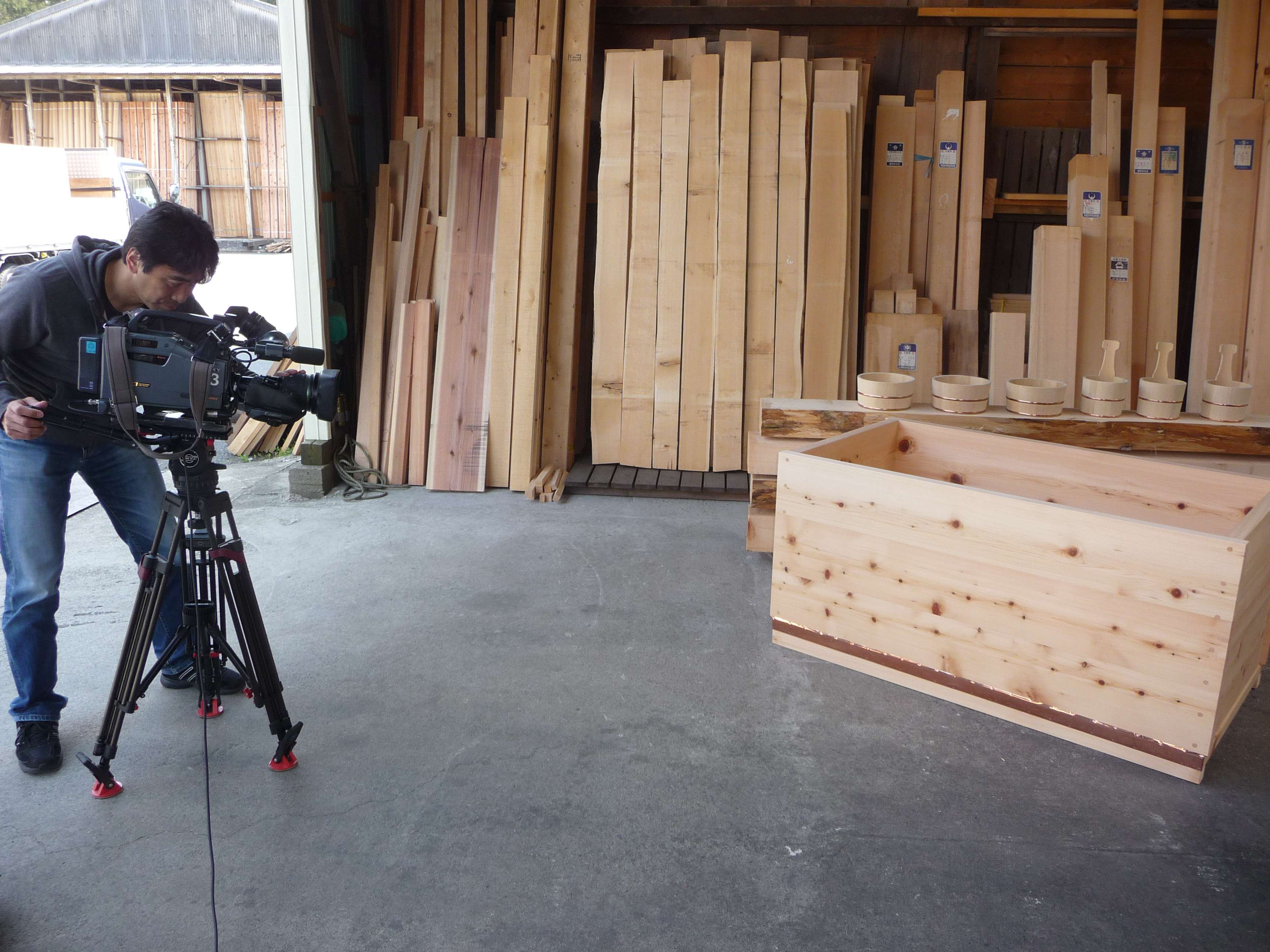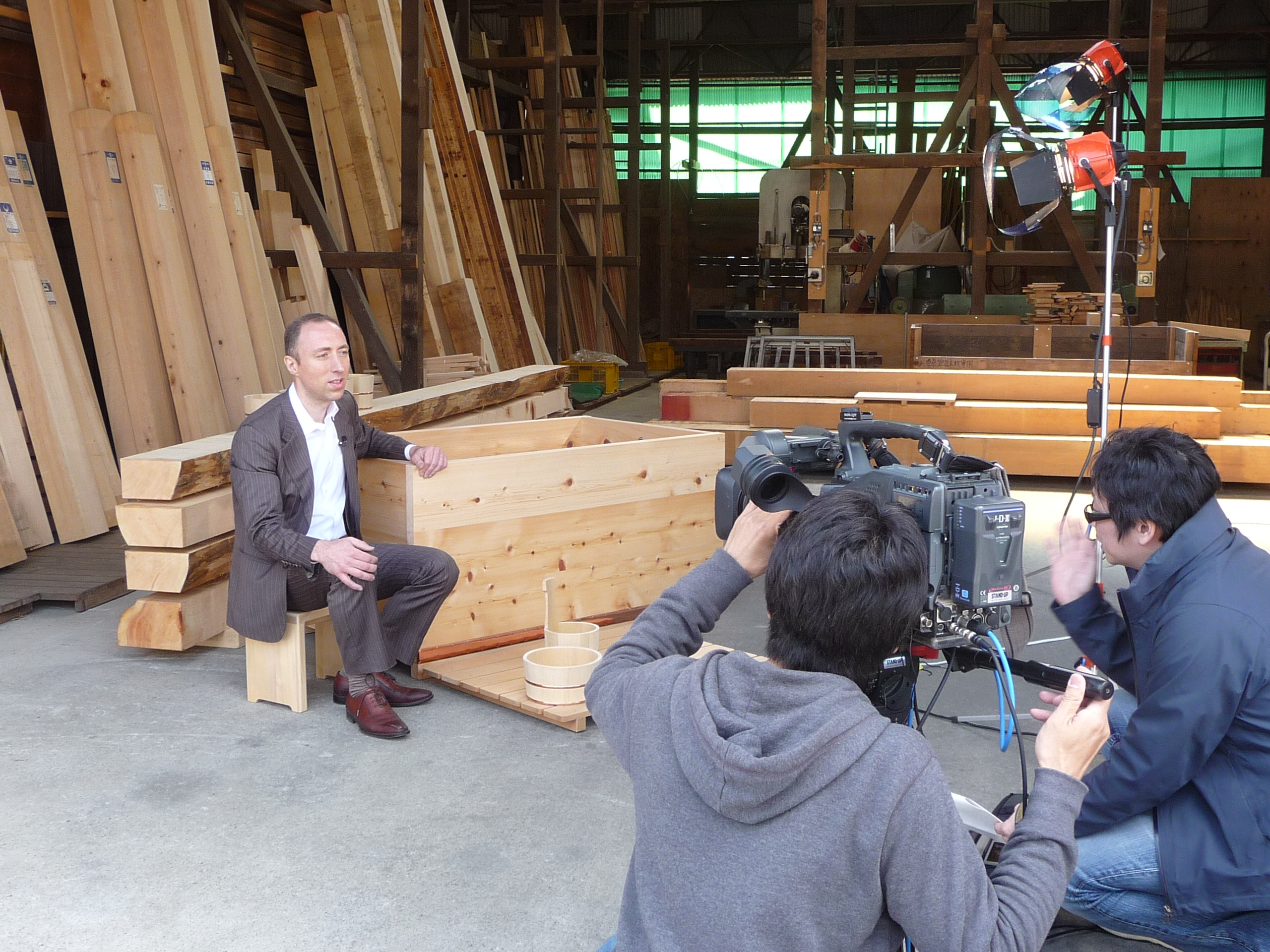 they filmed in high vision the grain of our beautiful kiso valley hinoki.
Ikeda san was not so happy about entereing in the ofuro together…
But the hinoki fragrance made him relax almost instantly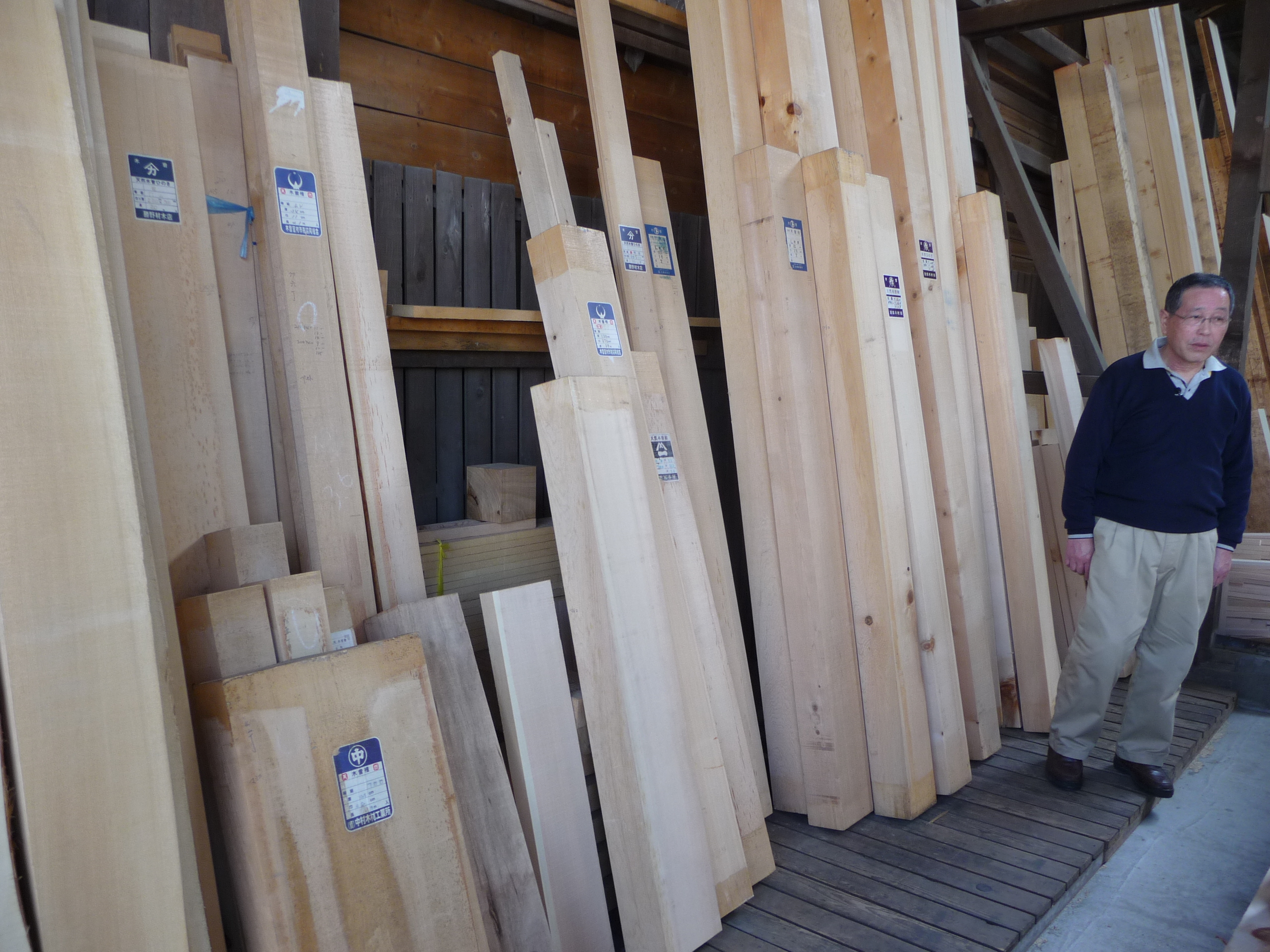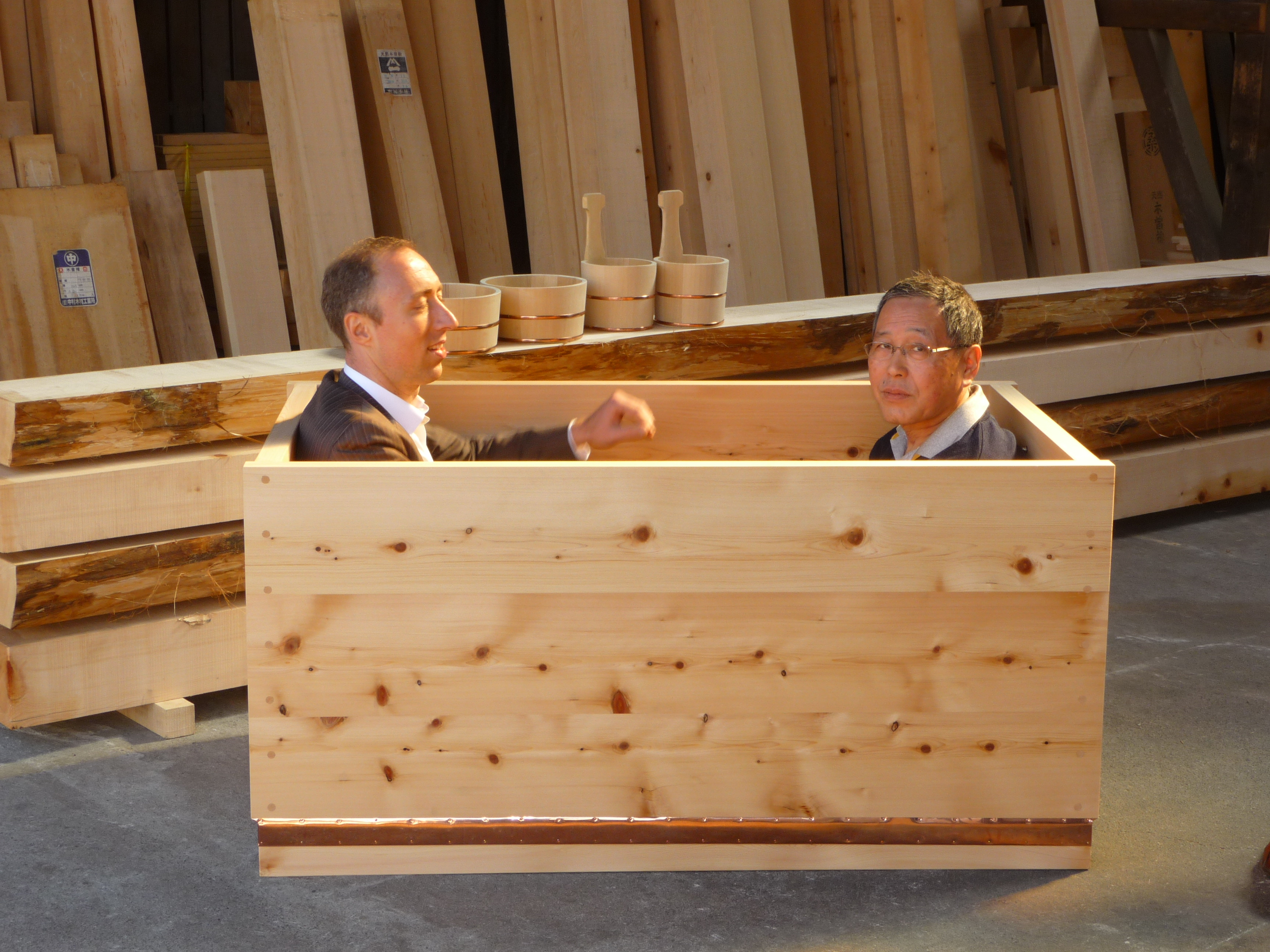 The VTR will be broadcasted on 4/25 in the morning news on Fuji television (national programming) and will also contain an interview with a client from L.A.
I will keep you posted!