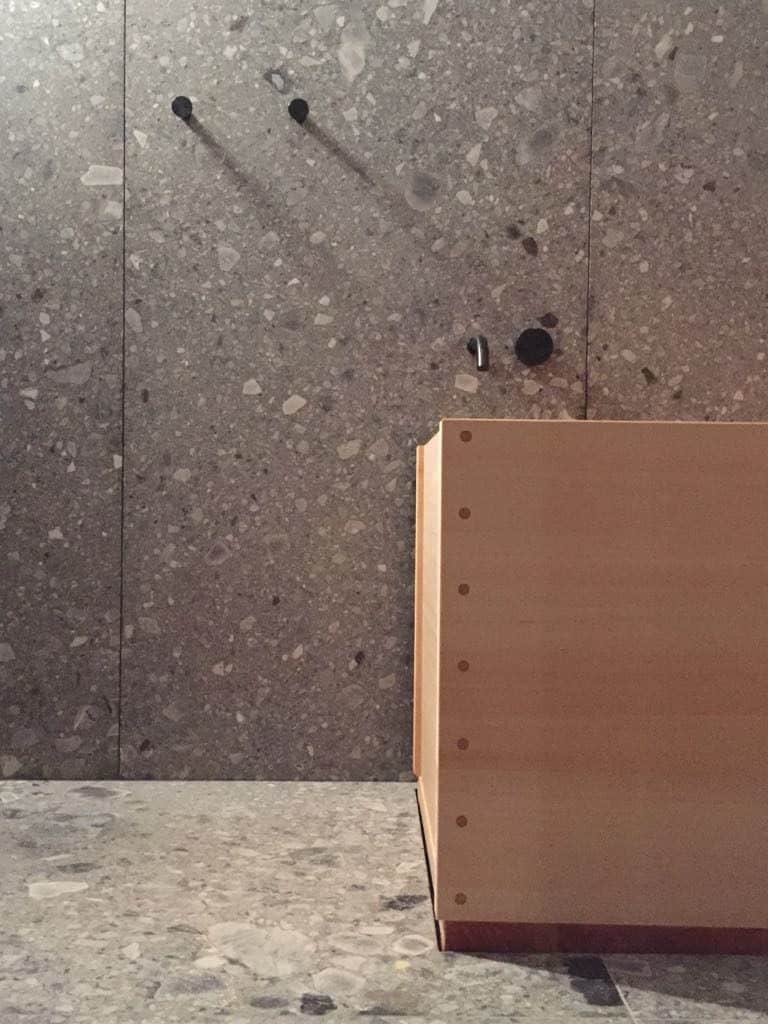 Our friends at Nora Studios sent us a few of the preliminary photos of a recent bathroom installation. It's stunningly beautiful. The contrast of warm wood and cool stone is magnificent.
Ofuro specs: japanese Knotless hinoki wood bathtub (quarter-sawn)
dim L1060 x W660 x H629mm (ext. dim.) 570mm(deep)
nat. oil @ apron, wood dowels. Iron brand at front side top-right
(Accessories are available from our shop)
It is difficult to understand it from the pictures as the sizes are so laser-perfect… but the tub feet are recessed in a ditch which collects the drain water as well as the overflow. Amazing detailing!
(more…)