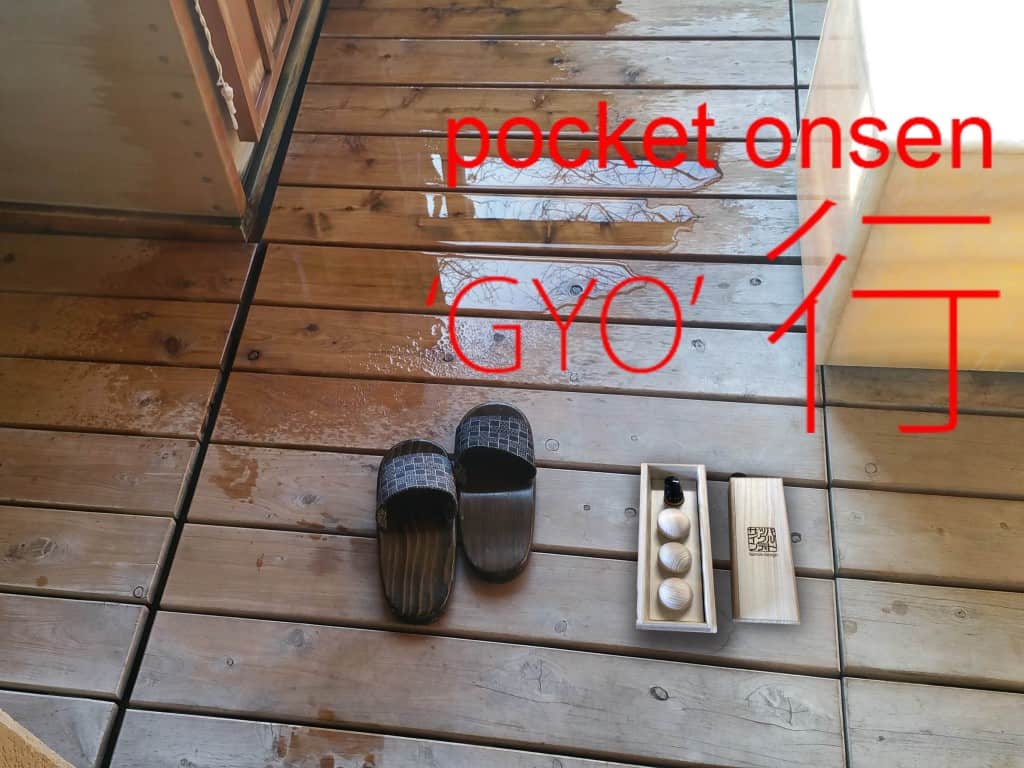 Well, 'GYO' is actually a development of the 'pocket onsen' that was launched in fall 2014.
We have been shipping worldwide over 350 pocket onsens and we are running out of the boxes and fabric pouches that were produced for the campaign. So it is time to create an enhanced version of the original item.
The original 'pocket onsen' was a kind of "side dish" to the production of special reserve essential oil. The pocket onsen was the tool to enjoy the world`s first aroma oil obtained from old growth hinoki (250+ years!) and there was an accent on supplying the user with typically traditional japanese artifacts such as a kimono fabric pouch and a lightweight wood box with iron brand. The items could be used also separately (as a jewel box etc.) and maybe this also secured the long term success to the project. https://igg.me/at/pocket-onsen
On the other end, the 'GYO' aims at bringing back the product to its essence. The idea is that by adding aromatic wood orbs to your bathtub, you can enjoy the same feeling as entering a real hinoki japanese bathtub.
Find more details at: igg.me/at/onsen-gyo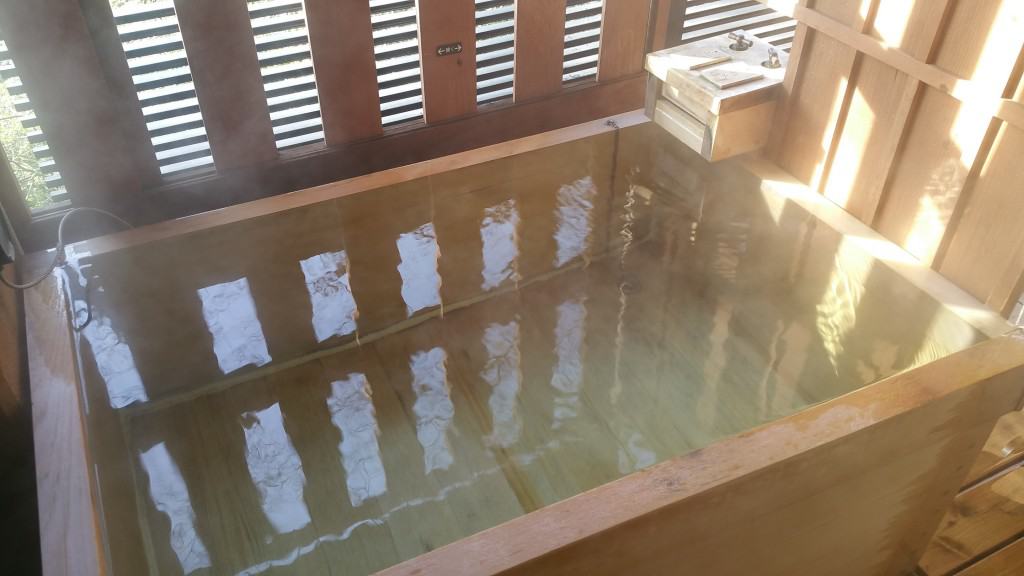 The pocket onsen 'GYO' kits are available both with the "young trees hinoki oil" and with the "special reserve hinoki oil".
There is also a 'conoisseur perk' with both essential oils variations so you can try the difference.
Secure your 'GYO' today at this link: igg.me/at/onsen-gyo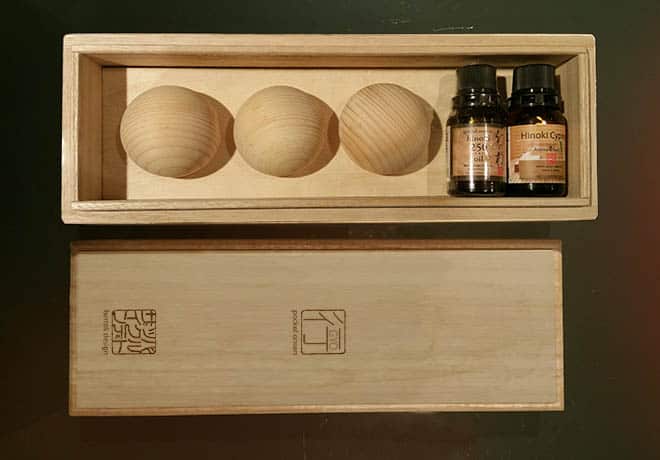 Open the tight wooden box, draw out the hinoki orbs and apply few drops of hinoki essential oil. Once you drop them in hot water you will feel as you have been tele-ported into a japanese onsen (hot spring)!
The video explains how to use the hinoki wood orbs and how to store them after use.