The world's first daybed made entirely of wood, with no metal parts
---
Oder this stunning piece of furniture for your home.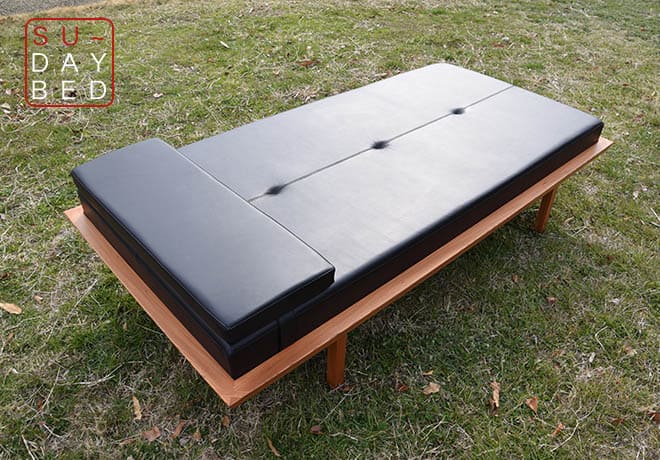 ---
Minimalist Japanese homes typically don't have a lot of furniture in them but when they do, it's a simple yet stunning piece such as the Su~ Daybed.
A classic piece such as a daybed is at home in a modern environment where wood adds warmth to the room. The leather cushion is timeless and can be a little bit edgy and unexpected in a family home.
Place the Su~ Daybed in your office to greet clients over coffee and sneak in an energizing nap after a long evening at the desk.
Imagine lazy afternoons in front of a picture window, perhaps overlooking a Japanese garden, cozy with a throw rug and the newspaper.
---
Japanese Craftsmanship
You have an appreciation for fine craftsmanship and attention to detail.
The Su~ Daybed is made according to centuries-old Japanese furniture-making techniques and does not include even one metal part – incredible! It's definitely a talking point. No nails, no bolts or screws, just beautifully shaped wood.
Each Su~ Daybed is handcrafted from a piece of lumber chosen for its beautiful grain. No two are alike due to the unique voice that is lovingly coaxed from the wood. The wood from which it is made is somewhat rare – keyaki (Japanese Zelkova) and is chosen for its beauty.
The process of assembly requires precision and attention to detail as each piece must slot together perfectly. It requires the patience and training only a master craftsman displays.

Each Su~ Daybed takes about 7-8 weeks to make and a week for delivery, via seafreight. The Su Daybed is made to order.
---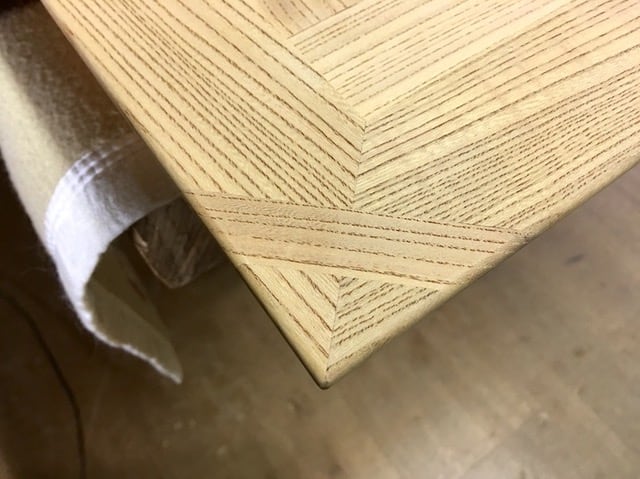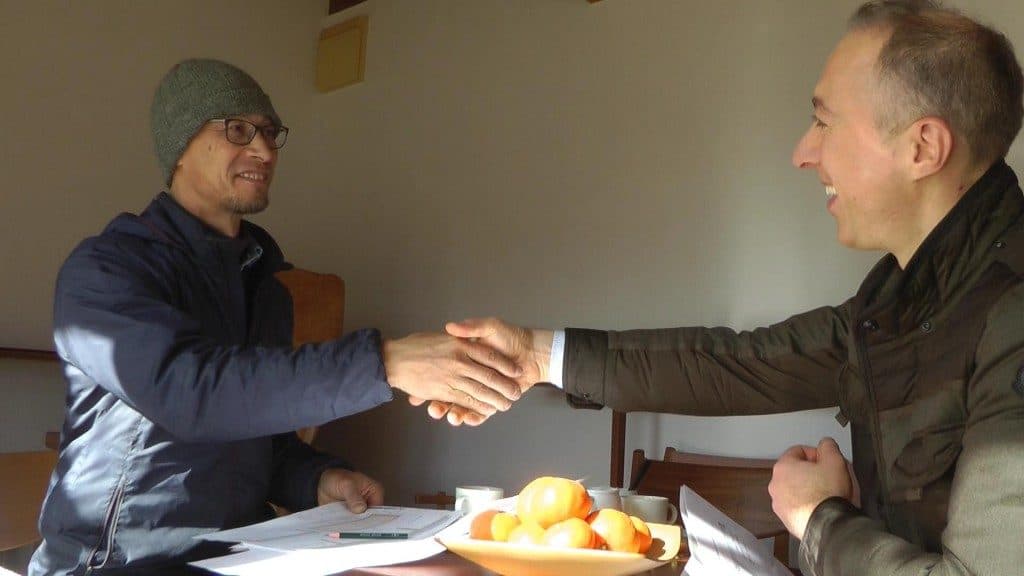 ---
The product specs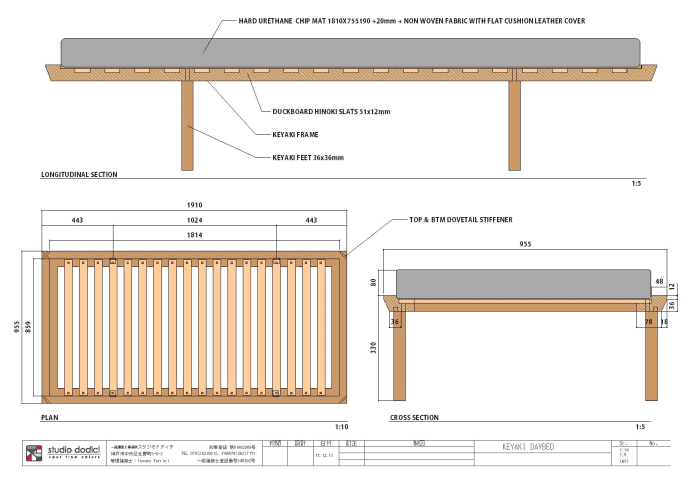 The Su~ Daybed has a keyaki frame (Japanese Zelkova) a native hardwood prized in furniture making.
The slats are soft yet durable, aromatic hinoki (Japanese cypress).

The external frame size is the same as a "kyoma" size (Kyoto-module) tatami, the golden ratio of tatami mats is 1910 x 955mm.

The daybed is a comfortable 410mm high which accommodates all heights of people when seated.
The leather mattress is 1810 x 755mm. The leather is joined with simple double stitch quilting and through stitching to keep the tufting in place.
The mattress is finished with fine full-grain leather (other versions with Japanese traditional fabrics etc. may be available upon request). The filling consists of 90mm of hard chip urethane and 20mm of low repulsion urethane. The whole thing is wrapped with acrylic non-woven fabric which allows the leather to move smoothly. The mattress side is tightened at 90mm thickness while the filling is more than 110mm. This results in a sharp and tight edge and a soft yet supportive super comfortable mattress.
---
Carefully and Precisely cut to size for a perfect fit and flawless finish
---
Please do not hesitate to contact me with any questions or problems.

---
About Us
I am Iacopo Torrini, an Italian architect and designer living in Japan. My company, Bartok design, custom-builds interior furniture items such as wooden bathtubs, sliding doors and the Su~ Daybed. My passion lies in sharing the history and traditional craftsmanship of Japan with the world.

We have been in business for more than twenty years and have an established reputation for superior quality and exceptional customer service. I invite you to get in touch with me directly so we can get to know each other and I can understand what you are looking for in a daybed.

Get in touch today to start the order process. Or order directly from our online store.
---
mail: japan@bartokdesign.com
whatsapp/phone: (+81)90-8205-1200
facebook: https://www.facebook.com/itorrini
---
…enjoying life, japanese style!
Brought to you by Bartok design, Japan.