Description
Why daybed?
there are more daybeds around us than you can imagine. Think of the timeless designs of Lecorbusier's LC5 or Mies` Barcelona. There are many heavenly refined models by scandinavian designers such as Poul Kjaerhold, Ben Erikson, Carl Hansen, Martin Høgh Olsen or Craig Bassam and Scott Fellows. You can browse these items on the internet … but here is a warning: there is so much wisdom in these minimal design I recommend to keep a low daily dosage if you want to avoid falling in love … with a day bed!

Anyway, there are 2 features that are absent from all daybeds on the market:
①JAPANESE DESIGN: despite Japan`s traditional wood joinery techniques being among the most prized worldwide, there is no high end japanese design daybed on the market. The same can be said for the famous japanese lumber: you will not be able to purchase a daybed made with hinoki or sakura, nara or keyaki. Well…not until now…
② ALL NATURAL: I have a business card holder made of wood. 100% wood. The button to open it, the spring, the hinge are all made with wood essences which are most suitable for the function. Not a single part of metal. not a nail, not a screw. I have been using it daily for 18 years and all the joints are tight and the movements effortless like day 1.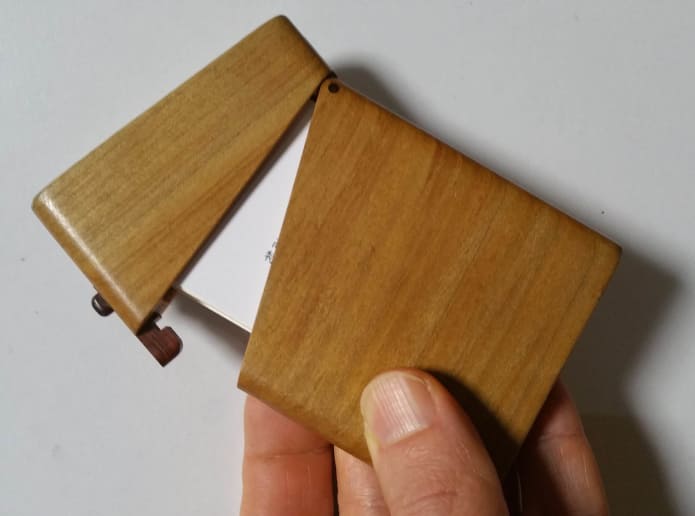 Wood is wonderful. Wood is warm and electrically stable. On top of this: japanese wood is gently aromatic and has antibacterial, insect repellent and anti-allergic properties.
You probably see my point: it is the time for the world to have finally:
① a daybed made with japanese wood and japanese woodworking techniques!
② a daybed made without metal parts for a relaxing, healthy regenerating experience!
last but not least, let me add the third main concept point:
③ COMFORT WITHOUT COMPROMISE:
This project is developed giving high priority to the design (simplicity, sharpness, lightness) but when it comes to comfort, I know you will accept no compromise. The mattress is finished with fine full grain leather (other versions with japanese traditional fabrics etc. may be available upon request).  The filling consists of 90mm of hard chip urethane and 20mm of low repulsion urethane. The whole thing is wrapped with acrylic non woven fabric which allows the leather to move smoothly. The mattress side will be tightened at 90mm thickness while the filling is more than 110mm. This results in a sharp and tight edge and a soft yet supportive super comfortable mattress.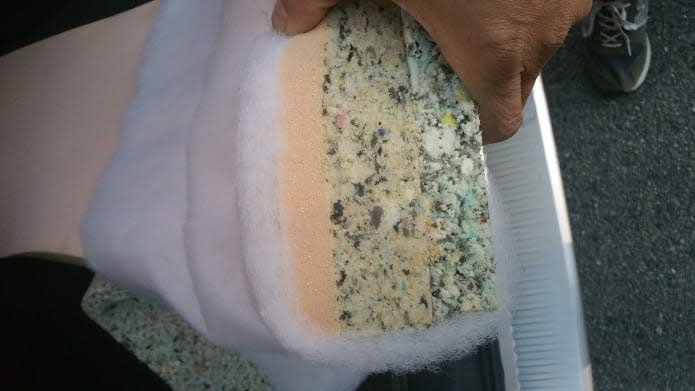 Details
The frame external size is same like a "kyoma" size (Kyoto-module) tatami: the golden ratio of tatami mats! 1910 x 855mm (leather mattress sizes are 1810 x 755mm). The leather is going to be joined with a simple double stitch quilting and thru stitching to keep the tufting in place.