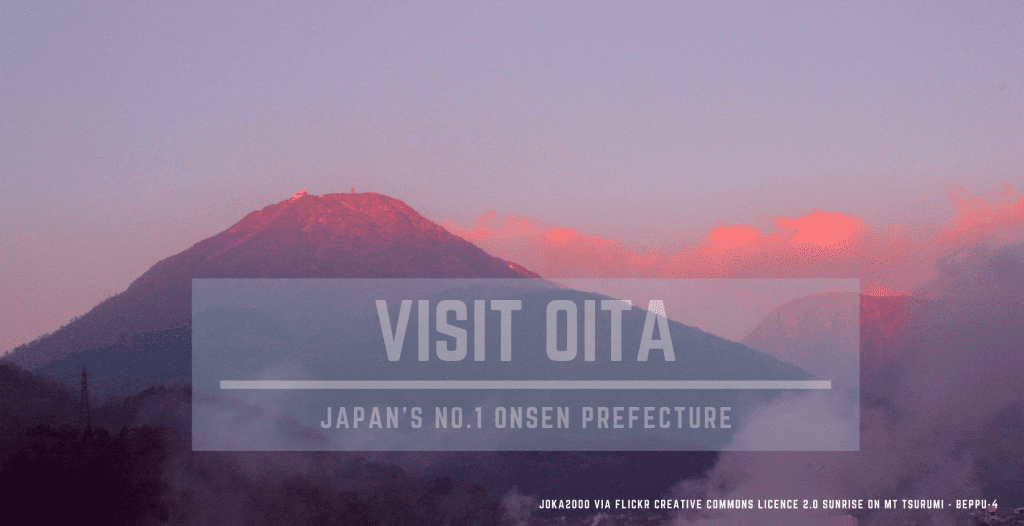 If you're a sports fan and a fan of Japan's favourite pastime (visiting hot springs) then you're in for a treat. 2019 sees Japan hosting the Rugby World Cup for the first time in history. This amazing event will be held over a six-week period with games hosted in regional stadiums across Japan.
Did your team make the cut?
If I had to pick which games to attend based on the location of the stadium I would go with Oita. This prefecture boasts the largest number of naturally occurring hot springs in all of Japan! What better way to relax after an exciting match?
The games kick-off at Oita Stadium on October 2nd with favourites New Zealand playing the Repechage winners (I trust you know who that is). Australia, Wales and Fiji will also play in Oita at different times over the series.
Not too far from Oita, also on the island of Kyushu, you'll find matches being held in Fukuoka and Kumamoto. With fantastic highways as well as the world's most efficient train system you could easily spend your entire Rugby World Cup "trip of a lifetime" only in Kyushu, tripping between these three stadiums.
I know you'll want to get to the main games in Tokyo and the final in Yokohama but those tickets are going to be hard to come by. Plus, Tokyo, meh.
Visit Oita! Visit Kumamoto! Visit Fukuoka! Don't think of these locations as playing second fiddle to the bigger venues. Visiting one of the lesser known areas of Japan promises an experience that you won't ever forget. Not many can say they've been to Kyushu.
This probably sounds like an advertisement for the rugby but as you've probably guessed I don't know that much about rugby. I am however a fan of hot springs and the beautiful Japanese countryside. If you're coming to Japan anyway …
Also, a little bird has told us that a new hotel is due to open in the area in 2019. It's the ANA Intercontinental Beppu Resort. Take a peek!
"With its natural beauty and more than 2,400 natural springs, Beppu has built a reputation throughout Asia as one of Japan's most renowned onsen destinations" via Hotel Online.
Hinoki barrel bath? Check out this one. Gorgeous.
So are you convinced? Will you come to Japan for the Rugby World Cup in 2019? Will you consider making Oita one of your stops if only to experience this wonder of the world, the onsen? Let us know your rugby plans and which team you are rooting for.