Hinoki Esential Oil is both calming and uplifting. Like the scent of a forest on a warm summer day, the scent of Hinoki is earthy, lemony, fresh.
Our original Bartok design Hinoki Essential Oil is the purest you will find. We extract the oil ourselves from off-cuts, shavings and wood chips – all real wood. There are no twigs, leaves or bark in our product resulting in a pure clean scent that is unparalleled. The complexity of our oils is exceptionally deep.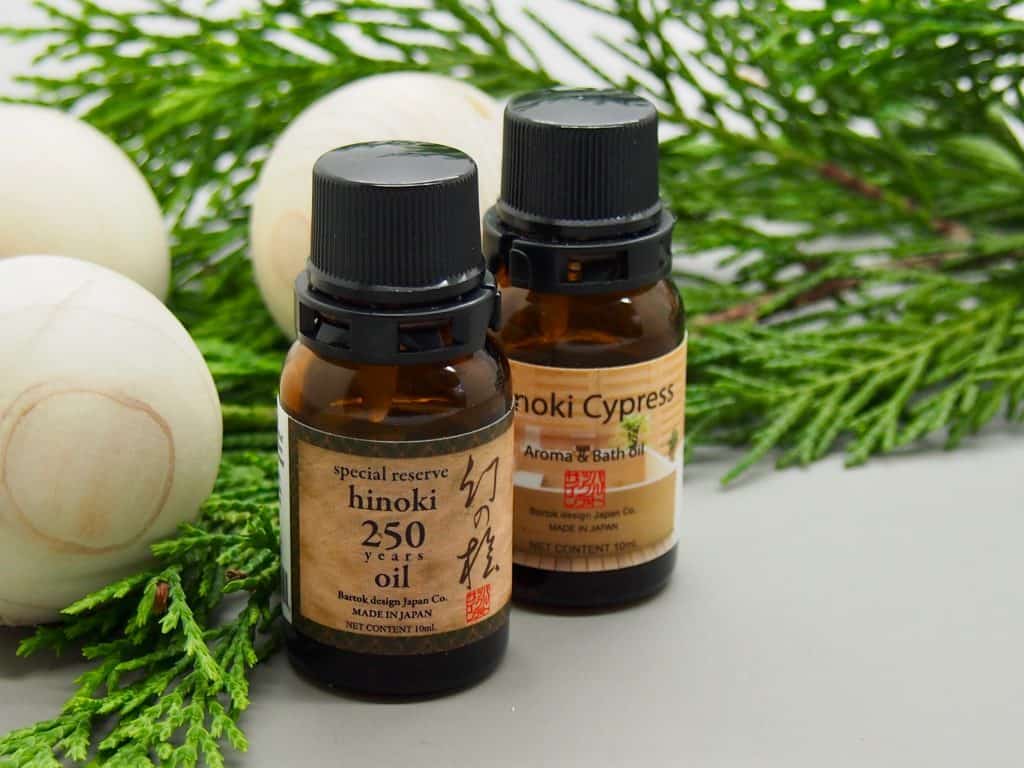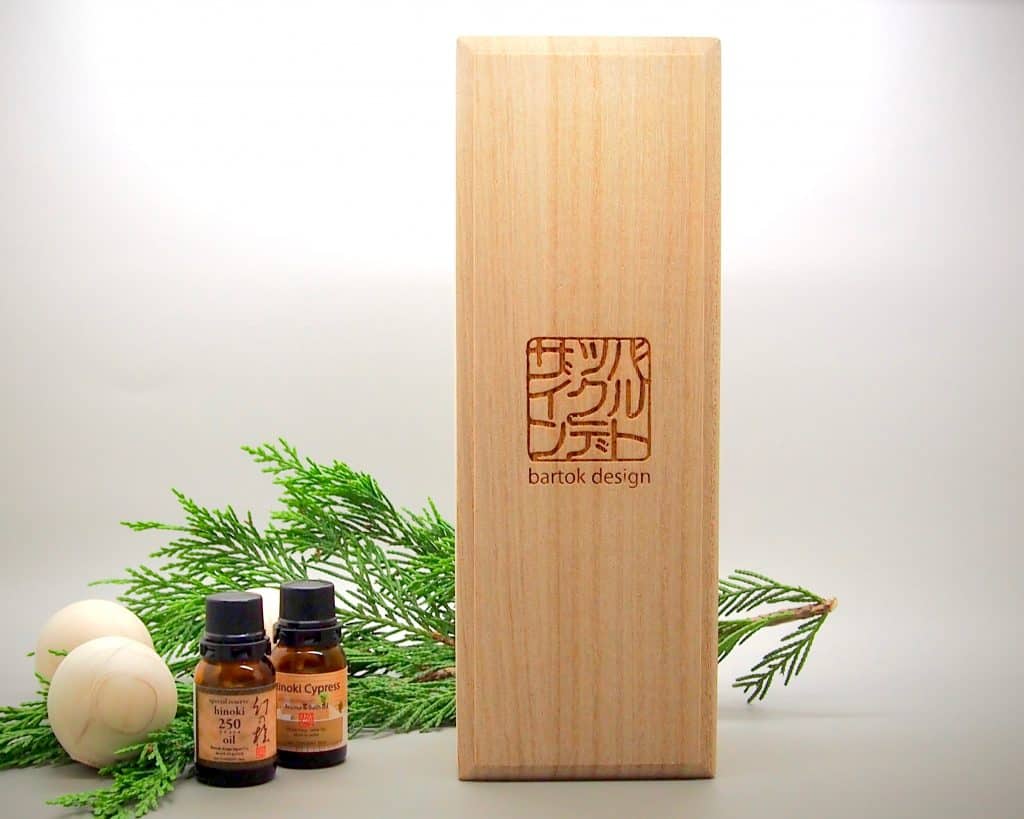 The Bartok design Pocket Onsen Set contains a choice of two oils:
Hinoki Cypress is extracted from trees roughly 40 years old. A 'young tree' used in construction, for decorative items, religious artefacts and furniture. Our bath accessories are made from this wood which gives us a good supply of offcuts from which to extract the gorgeous essential oil.
Special Reserve Hinoki 250 is extracted from mature growth trees, usually at least 250 years old. The wood from older trees is compacted tightly which makes it ideal for use in wet zones such as the bathroom. Therefore we use this wood to make our Japanese 'ofuro' soaking tubs. Like a fine wine, cheese or whiskey, the aged product has a complexity and depth not seen in younger wood.

*It is also possible to order a 'compare set' with one of each oil.