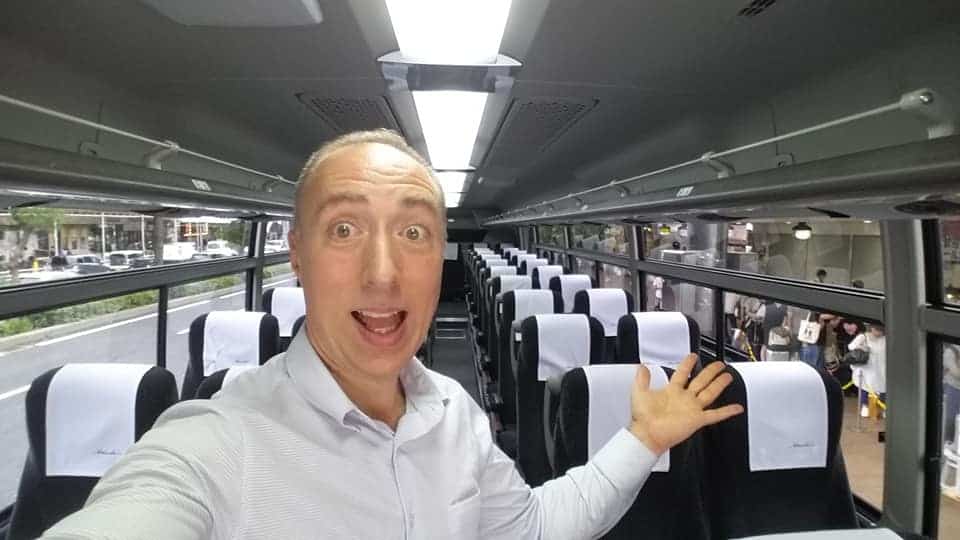 This weekend I will be at The Hotel Show at the Dubai Trade Center bringing some much-needed ? onsen water to the desert! As I mentioned in my last post I am jumping all in to explore the b2b side of things. Orders have been increasing from hotels, bars, restaurants and spas so I thought I should come to answer all the questions about japanese ofuro in person.
You might know that our area of Japan was hit by a super-typhoon (tropical storm) a couple of weeks ago. So many flights were cancelled after the bridge to the airport was damaged as well as some flooding of the airport. It is happy for me that the shuttle bus was empty and I could enjoy a beautiful sunset as I take off from Osaka, Kansai Airport. The airport is only just resuming flights so I am very lucky.
See you on the other side! Come and say hi if you are at the Hotel Show too.