A friend (land surveyor) offered me this exclusive information that I have the pleasure to share with the Bartok design community.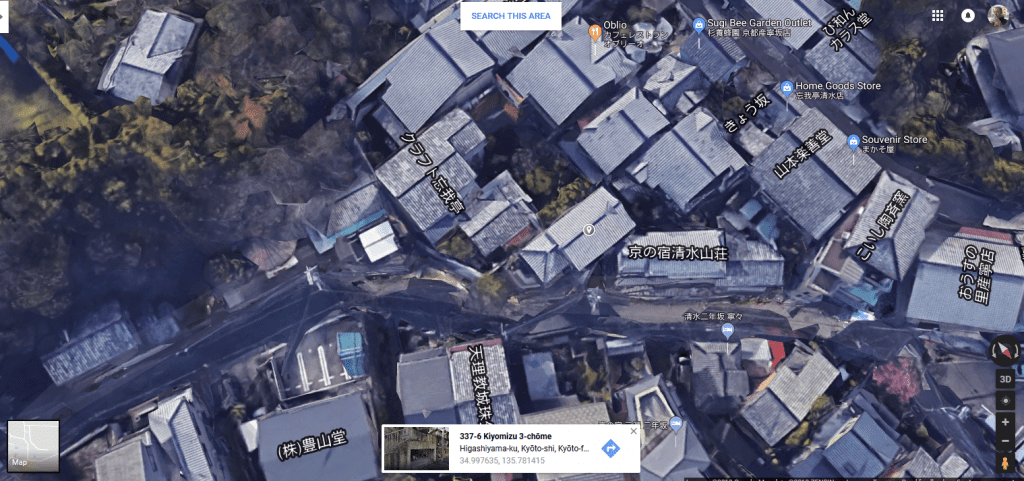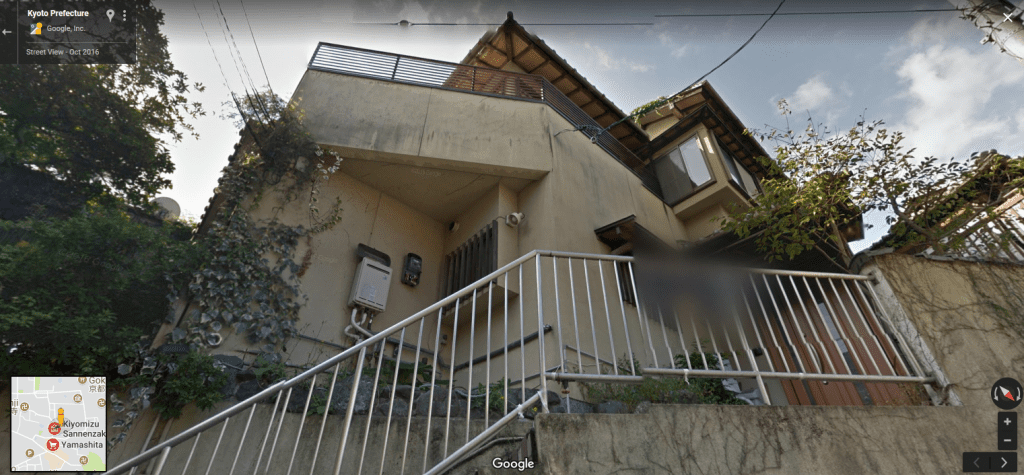 If you have been to Kyoto, you probably know Ninen-zaka and Sannen-zaka: the picturesque area that leads to the Kyo-mizu-dera temple.
A pedestrian area, made of slopes and stairs is filled with shops and cafes and is flocked with tourists 365 days a year.
It is in this area, on a site also accessible by car there is a property available for sale! (110.98 m2 land with 188 m2 building)
At present a timber frame western style 2 story house + basement (built in 1984) occupies the lot.
Unfortunately the building is not a nice traditional japanese house but the location is extremely rare and valuable.
Considering that this type of properties are not available on the public real estate market, this is a unique opportunity for somebody wanting a second house in Japan.
Most of the neighboring buildings are used as high-end Air BnB and are always fully booked so it can be used as a profitable investment when not occupied. Of course it can be remodeled japanese style or can be rebuilt (being an architect I can help here…)
The total floor area is about 188 m2 and the asking price (land + building) is 200 million yen (about USD 1.8 million)
For any inquiries, please contact me by email -> japan@bartokdesign.com