Thank you again for the smart ideas and the kind support about the project of infusing new functions in the Kiwata-house in Wakayama.
Last month I presented the conceptand we are now discussing on how to implement it. Apologizing for the delay in getting back to you, let me summarize the main points.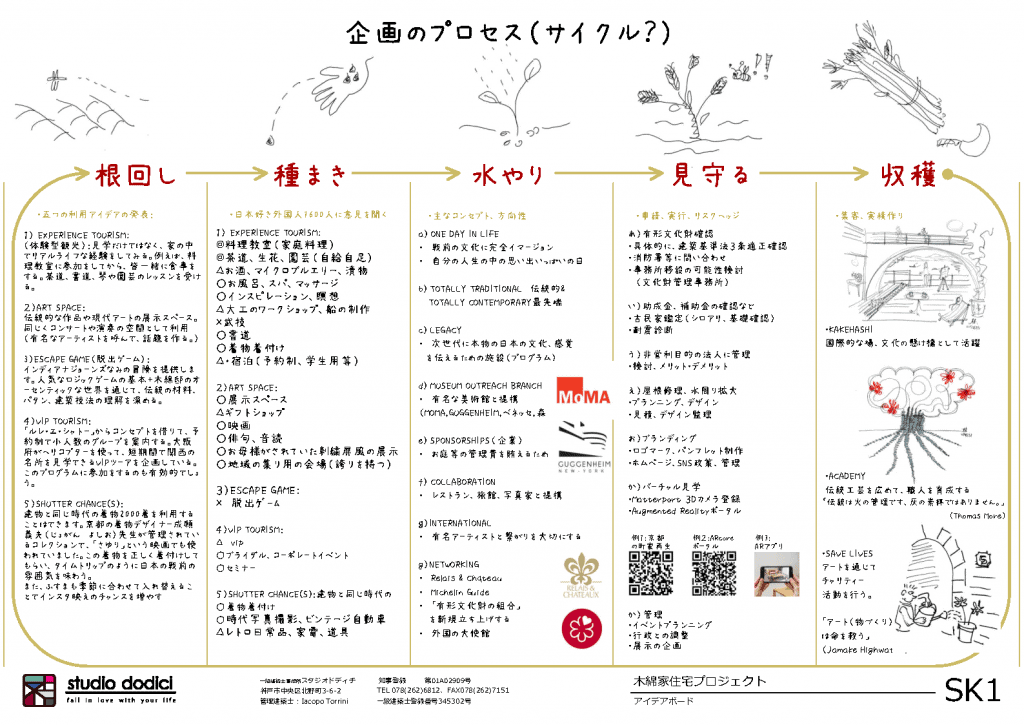 The first chart exemplifies the structure of the project.
Striking a parallel with the cycles in agriculture:
*rooting = 5 basic ideas I illustrated in the mailing message
*seeding = based on the (biased) opinions of all of you who replied I selected some concepts and lines of intervention
*watering = many of you gave me great indications for the overall branding
*growing = some ideas about the promotion and management
*reaping = goals to be fine-tuned, reached and further developed.

In the PDF (see below) I am also including a selection from the comments I received from all of you.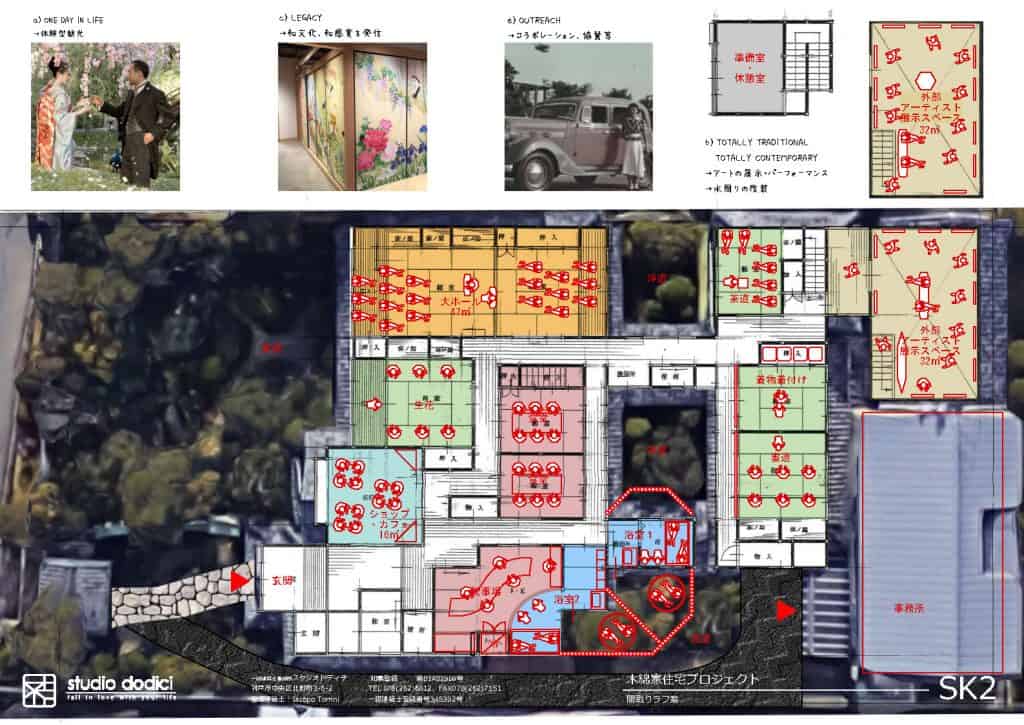 The second table is a tentative plan of the house with come ideas about functions that can be hosted and their interrelations.
You can download the whole pdf here, inclusive of all your comments.

The concept that stuck me the most are:
ONE DAY IN LIFE:
* the house provides the experience of "just a normal day in prewar Japan"
* second meaning: one day in the life of each visitor. We want to leave a memory that can entangle with and become part of their personal story-roll.

TOTALLY TRADITIONAL – TOTALLY CONTEMPORARY:
* the house is historical and original therefore should not be faked. Any addition or modification should be in harmony but cutting edge.

MUSEUM OUTREACH / COLLABORATION
* we should explore the possibility of operating in connection with a famous museum. This could widen the scope of the project and hopefully make it become a model for other beautiful houses in Japan that could be rescued and preserved.
This is all for now.
We have more meetings coming up this month and I will keep you updated on the solution that the owners chose and about the next steps of the project.

Thank you!!

iacopo