Also in this case, the client contacted us in july and confirmed the order in november.
If you pardon me the obviousness, july is a hot season… for hot tubs!
It is a very poetic, very clean round tub. We often use sawara wood for barrel construction ofuro but the client was sure about choosing hinoki!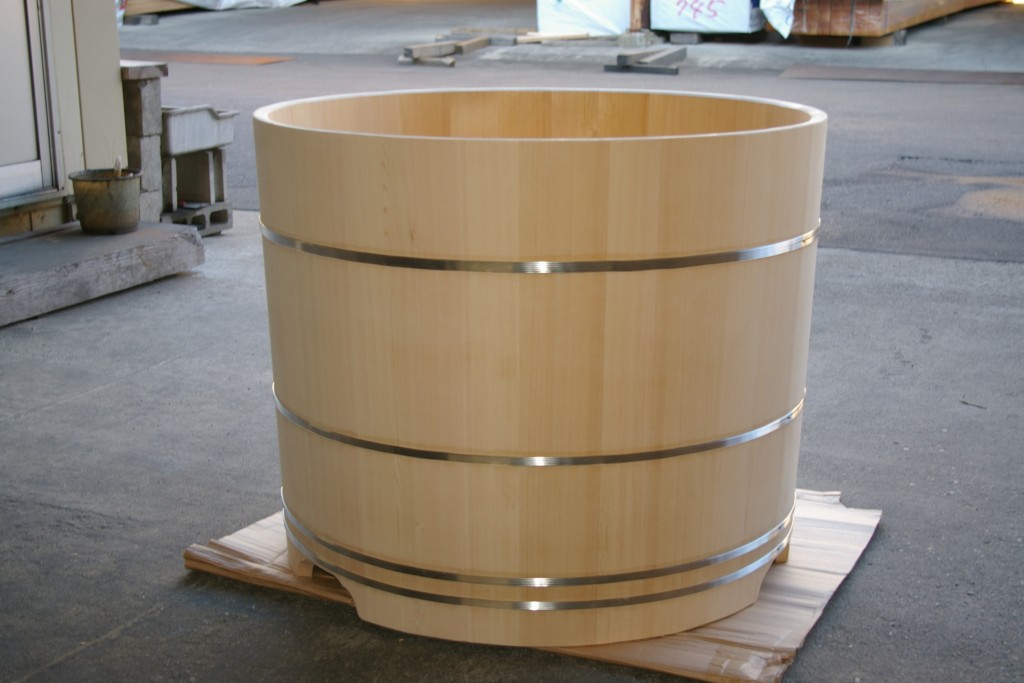 Click on more to see more pictures and updates (->about the the round cover)

Here are the specs for the project:
Japanese Knotless Hinoki wood round shape bathtub
diam 900mm x H740mm (int. depth 630mm)
stainless steel wire bands. Iron brand at front top-right
(we often receive the request to bake the straps in copper braided wire or flat bar. I am afraid that copper is very ductile and will not hold the water pressure. For this reason we use stainless steel.)
accessories:
– Hygrometer (complimentary)
– Asnaro wood stool (330x220x300H)
– Sawara wood large bucket(230D 120H)
– Hinoki wood traditional stool large (360 x 210 x 300H)
– hinoki essential oil 10ml.
– Hinoki wood lid with handles (2 pcs)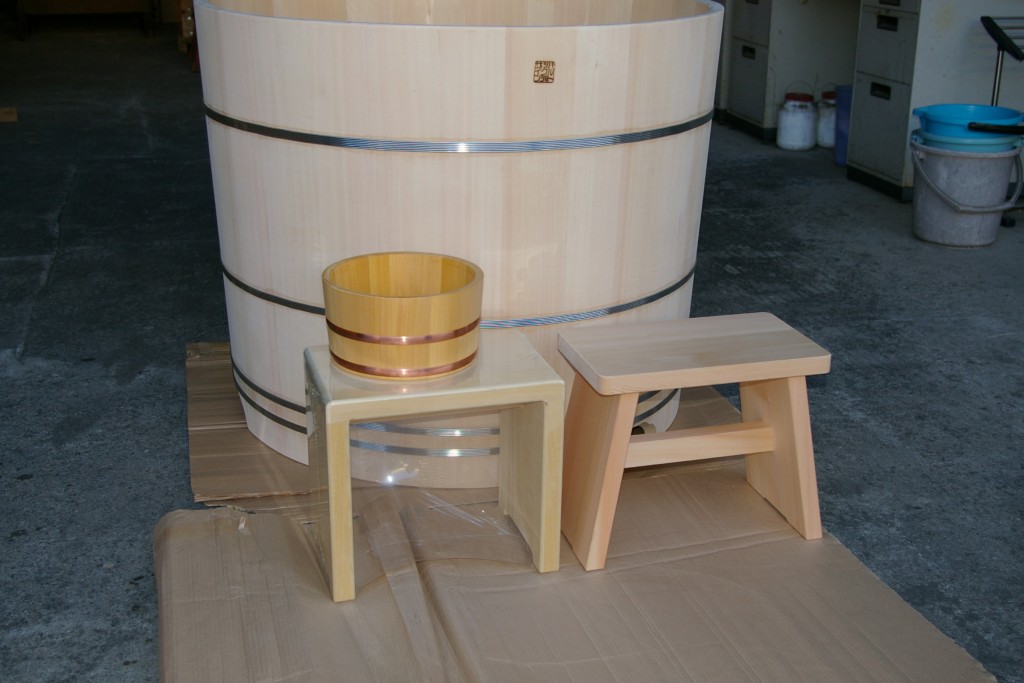 here below is the velvet touch interior of the ofuro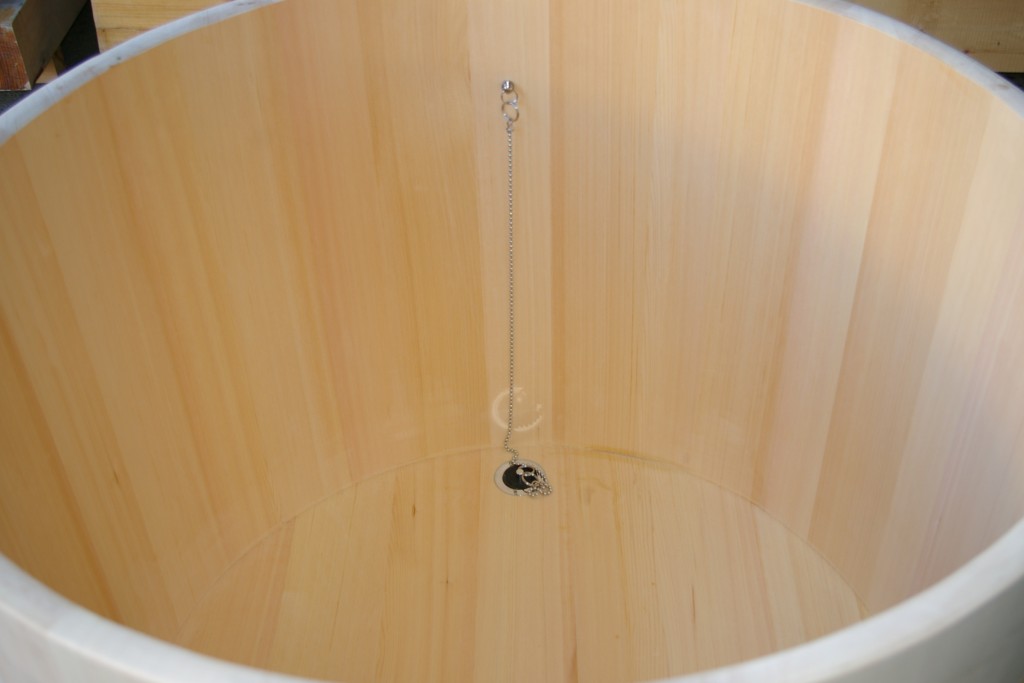 addition: (2017.4.4)
We were keeping the storage as the client from the very beginning was aiming at an april shipping.
We contacted her to check about the construction schedule and received the additional order of the cover. Split in two halves, it is quite havy but still manageable.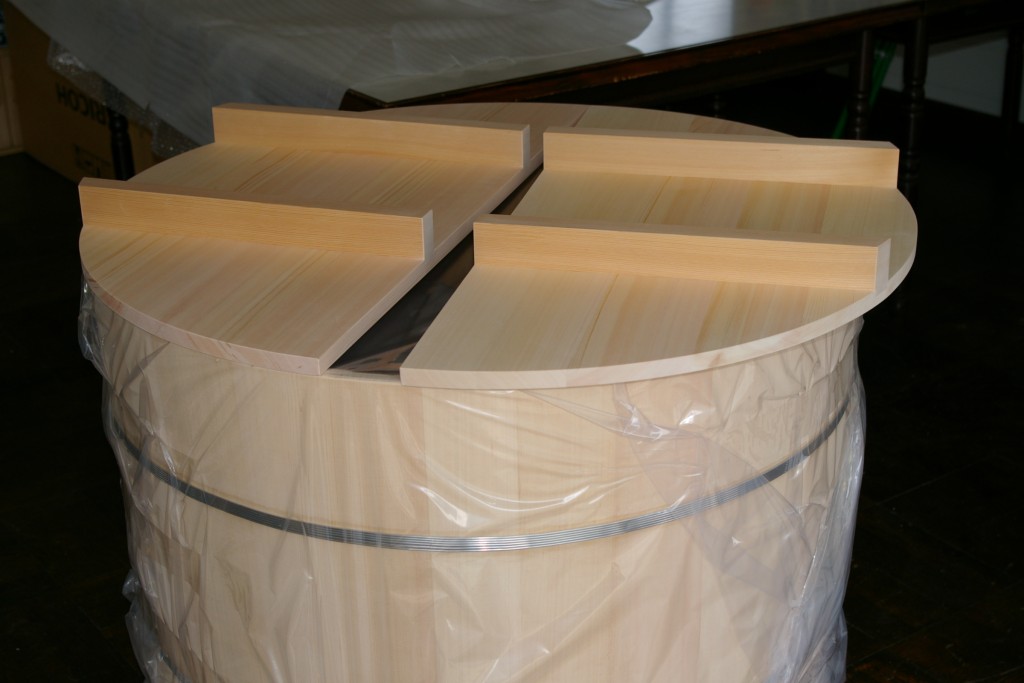 The handles are also preventing the cover from warping.