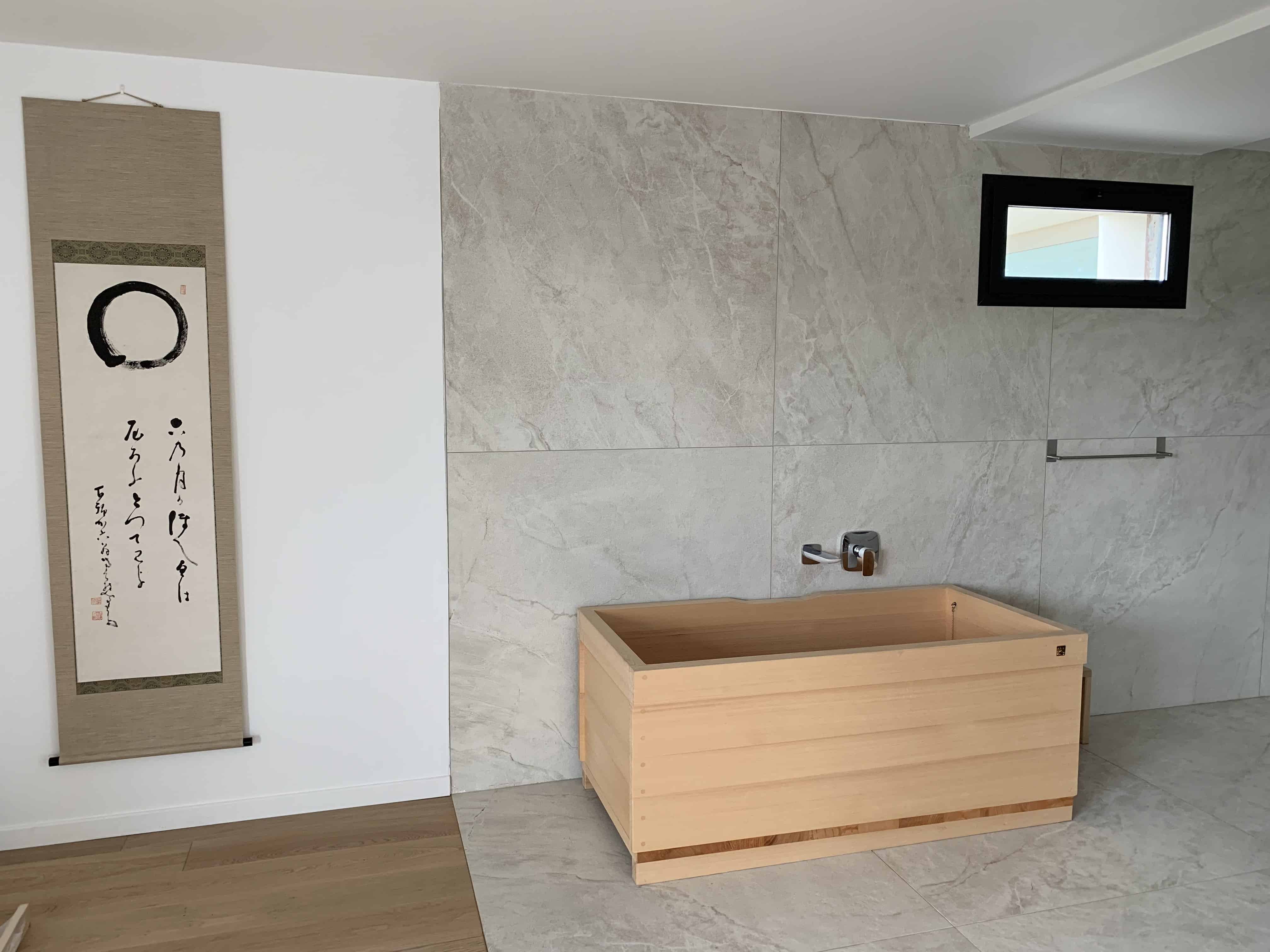 Dear Iacopo,
I just wanted to thank you for the hinoki bathtub we received few months ago, it is truly wonderful and we are enjoying it very much.
Here is a photo of the bathtub in our bedroom.
I look forward meeting you again next time we are in Kobe.
Arigato
T. from France