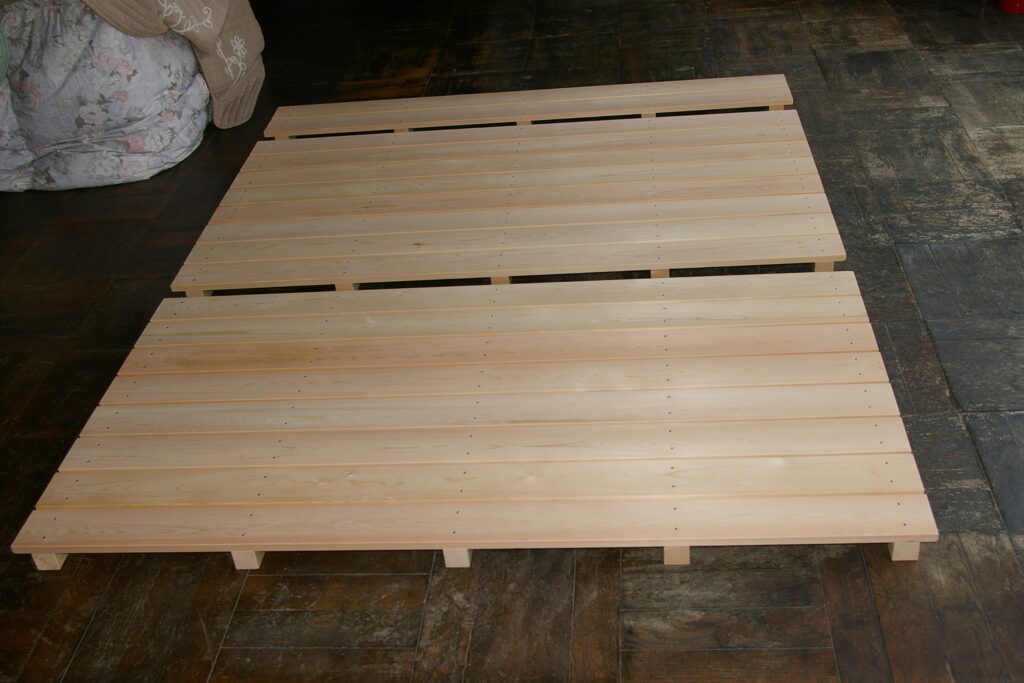 This is the first time for a sunoko duckboard to end up in our outlet corner!
The reason is a misunderstanding we had with a client regarding the sizes so we had to make a new one.
Anyway, if it fits your space, this is a sweet deal!
The sunoko is new, unused, flawless and… 30% off!
Check below for sizes and prices.

Price:
1) Hinoki wood "Sunoko" duck board 1490 x 1775 (split in 3 sections) x H55mm : 210,000 x 70% = 147,000. JPY
2) Packaging: 160x89x23cm cardboard box: 5,000. JPY
3) transportation: to be quoted (please let us know your exact address and postal code: we will provide a quotation)

of course this sunoko can be coordinated with a new ofuro and in this case, we can ship together.
It would match perfectly either a 1500mm or 1800mm ofuro but of course, it can be modified/ cut to size as needed.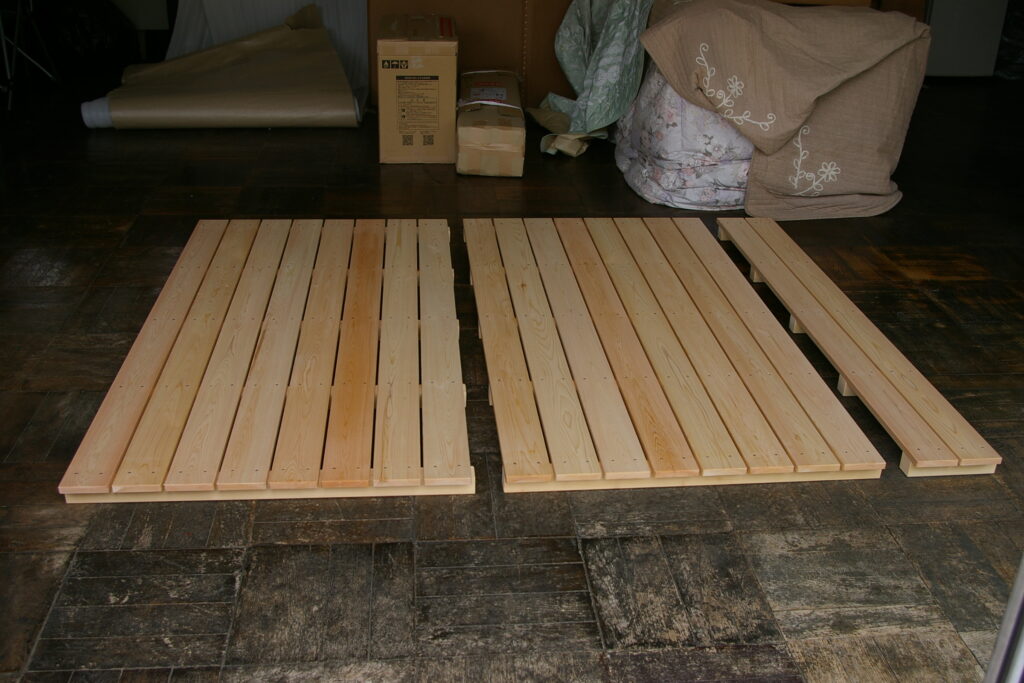 Do not hesitate to contact me by email for any questions/problems at japan@bartokdesign.com \(^o^)/