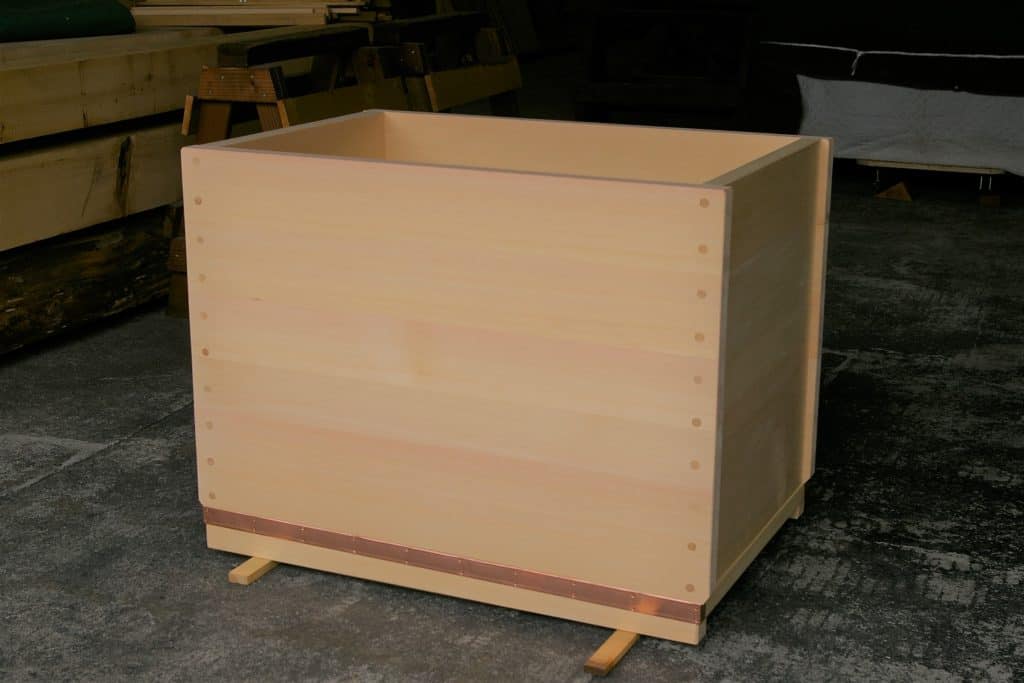 (sorry, sold out)
As the famous movie title goes "Some like it hot".
Some like it "large", some like it "small".
At Bartok design we produce custom made ofuros without the "custom made" option cost!
Said that our most convenient deals are of course in the "outlet tub" corner.
Immaculate brand new, never used ofuros either resulting from clients changing their mind or produced in between orders thus optimizing the costs beyond the reasonable.
In the case of outlet ofuros, of course, you cannot change the size but who knows: sometimes the perfect match comes as a gift from the destiny!

Some like it curvy like Sofia Loren who stated: "everything you see I owe it to pasta". Some like it minimal like Kate Moss and the contrast between the minuteness of her body and the depth of her eyes.
This outlet tub is definitely the Kate Moss type. It uses the most refined hinoki lumber, has a very compact size but is deep inside: offering a perfect comfort even in a tiny bathroom space. The quintessential 0 size!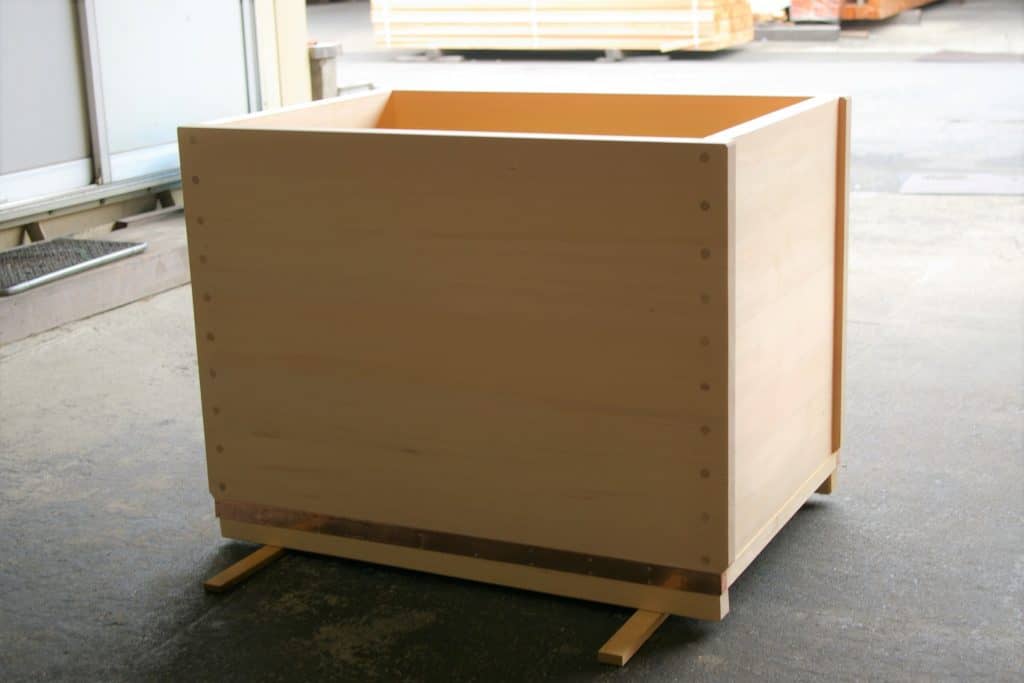 Specifications:
Sizes: L930mm x W630mm x H700mm (ext. dim.) 630mm (depth)
Material: knotless natural Hinoki wood bathtub.
Details: Wooden dowels at joints / copper apron
Drawing: 0 size outlet tub – drawing
Price:
1) AB grade tub (quatersawn) : 370,000. JPY
2) Packaging: 113x83x90cm plywood box: 28,000. JPY
3) transportation: to be quoted (please let us know your exact address: we
will provide a quotation before you purchase the tub)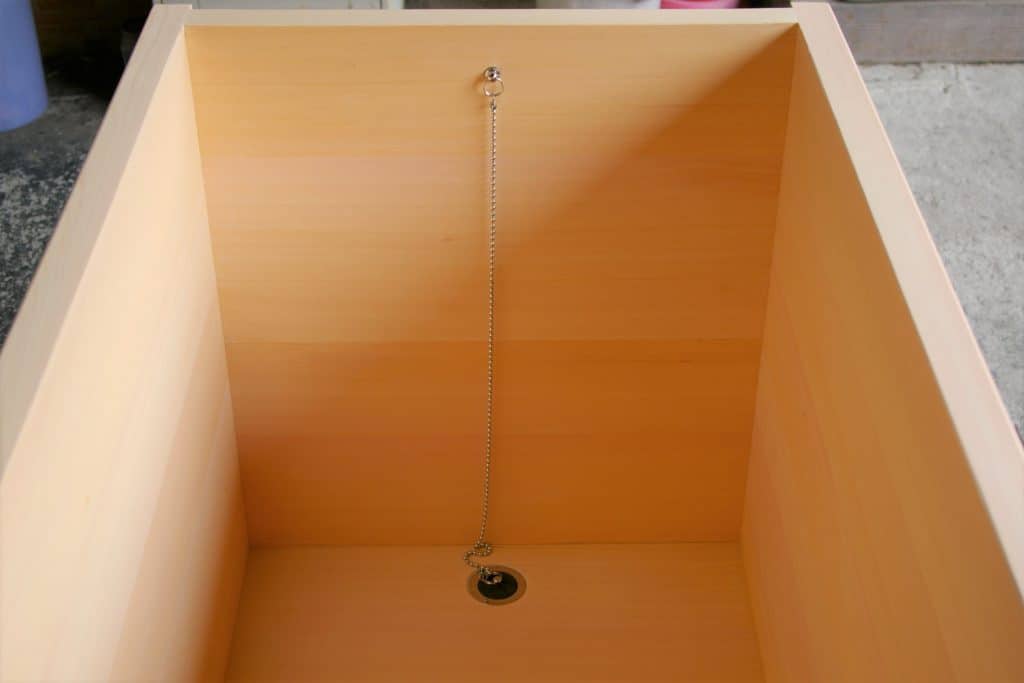 Do not hesitate to contact me by email for any questions/problems at japan@bartokdesign.com !!