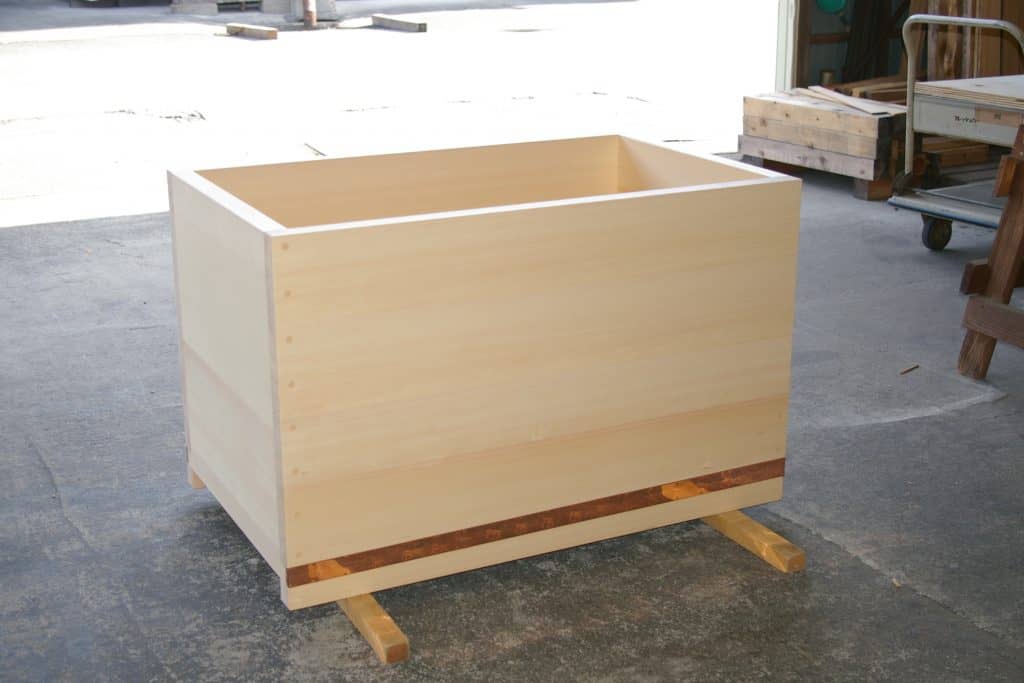 (sorry, sold out…)
I checked the archives and I could not find a predecessor: therefore it is confirmed that this is the first outlet tub with L-corner joints (and thicker planks).
Actually, the definition of "outlet tub" sounds almost like a joke when applied to this tub.
The material is spotless and the manufacture extremely accurate, with dowels matching the wood grain.
Perfect for a king or for one person that really loves himself.
Actually, having a good relation with oneself and caring for our body and for the precious time we spend on this planet is probably the precondition of the person that has enough energy to care for other people: the bright and energetic leader who gives back to the society and inspires everybody who crosses her or his path…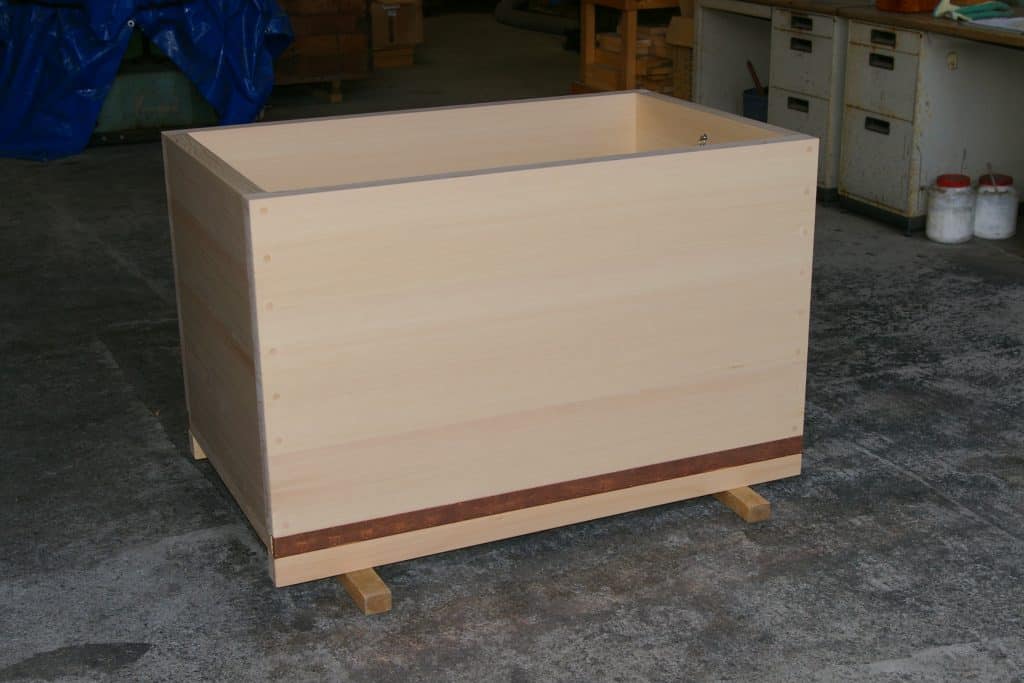 Do you think I am kind of derailing from the description of the ofuro?
Maybe. But it you could see it in person you would agree with me.
Compact in size but with the highest specs among our production, I think this outlet tub will set another record:
I have the clear feeling it will be sold within minutes from publication.
As a matter of fact, I am very tempted to do the sly move: skip publishing this entry and just installing it in my bath… ( ´艸`)
Specifications:
Sizes: L1100mm x W675mm x H690mm (external dimensions) 610mm(depth)
Material: knotless natural Hinoki wood bathtub.
Details: Wooden dowels at joints / copper apron
Special feature: Beefy planks / L corner joints

Drawing:
Price: 
1) AB grade tub (quater sawn)  : 700,000. JPY
2) 130x88x89cm plywood box: 36,000. JPY
3) transportation: to be quoted (please let us know your exact address: we 
will provide a quotation before you purchase the tub)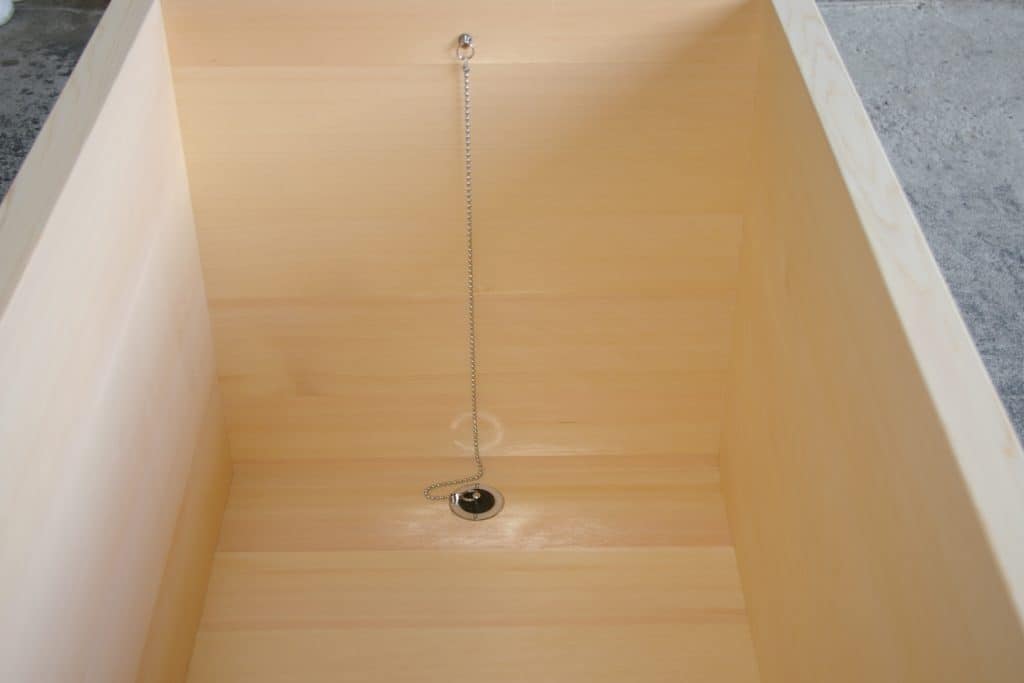 Do not hesitate to contact me by email for any questions/problems at japan@bartokdesign.com ☆彡