We dealt directly with the contractor for this project.
The ofuro will be installed in a niche, under a window.
As you can see towards the bottom of the page, we prepared a ledge to act as a filler and allow the tub to fit perfectly in the niche. The depth of the filler will need to be adjusted on site (with an electric plane or saw + plane) so we made it slightly larger.
The joints are made in such a way that water does not penetrate the joints.
Hinoki wood tub AB grade (quarter sawn)
Dimensions are: L1220mm x W760mm x H760mm (ext. dim.) 630mm (deep) .
The bottom of the tub is finished with a copper apron and the joints are realized with copper plates.
We also provided a custom cover and wooden spout.
The view from the back side. The dormers/feet are higher than usual, as per client`s request!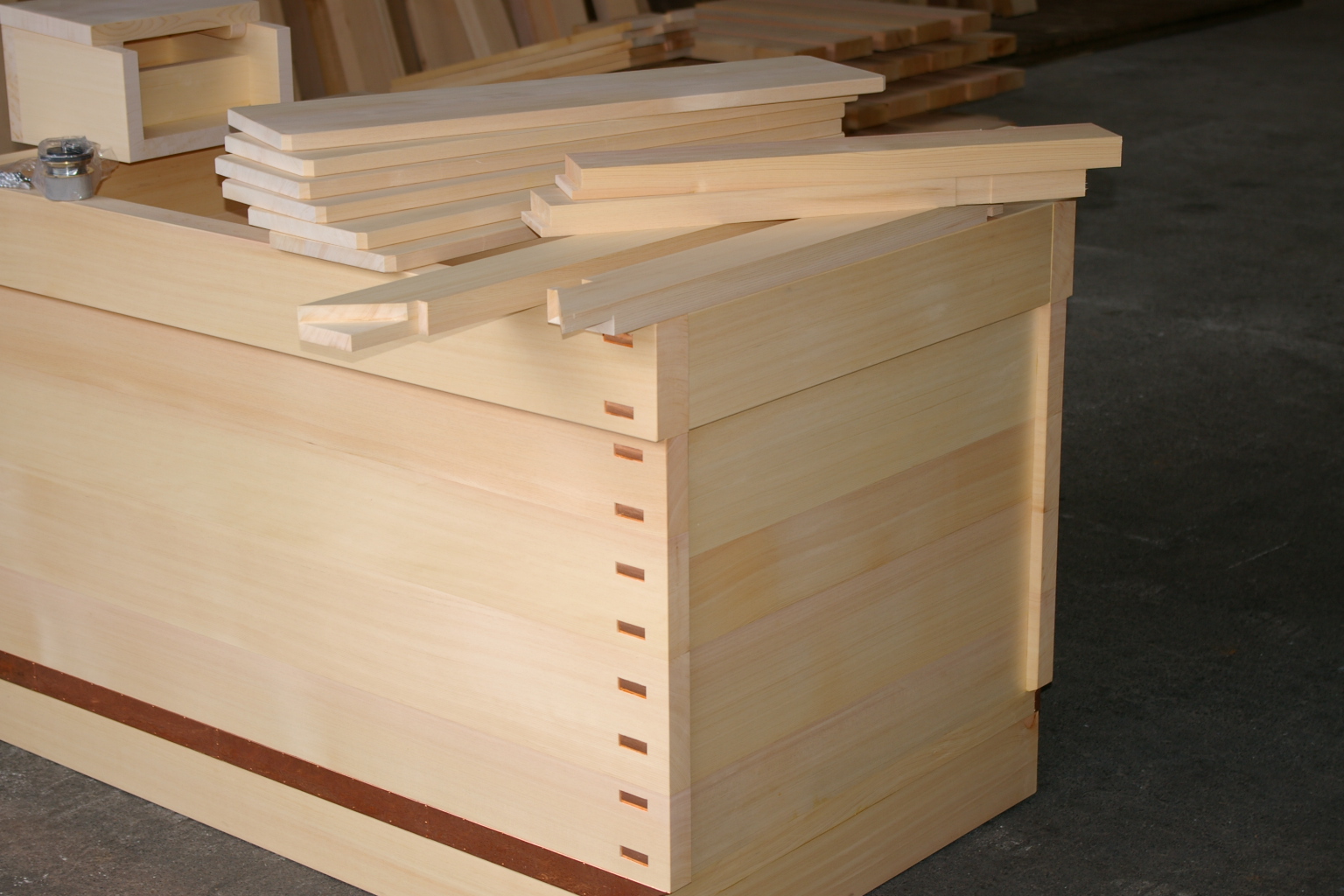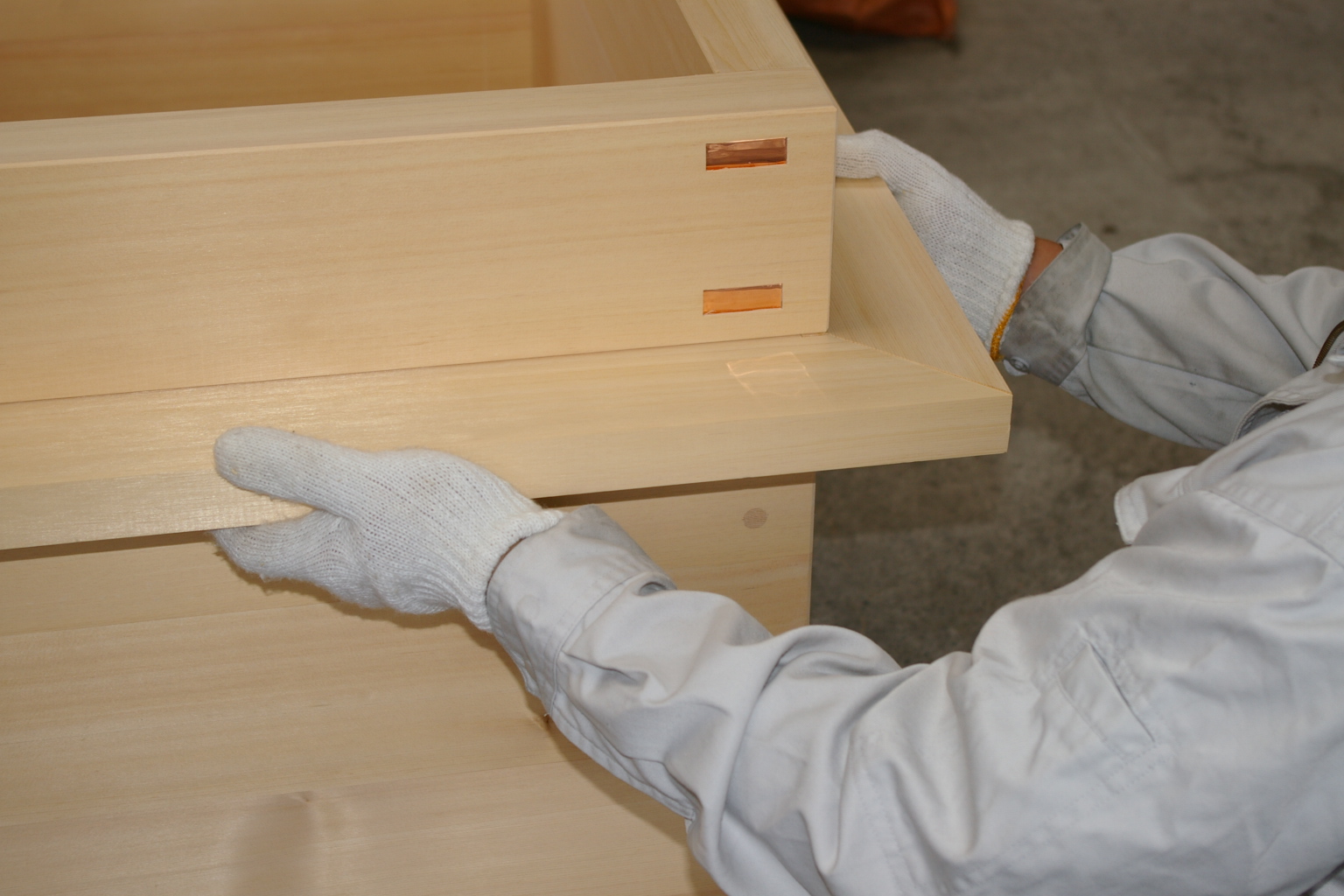 The ledge can be shimmed on site to match perfectly the sloped floor.