We received an order of 2 large ofuros + accessories and construction material (flooring, tatami, shoji doors) for a spa corner inside a large villa converted in Hotel near Bologna (Italy).
A friend running a spa-equipment company (YOU SPA) kindly referred us to the client.
He made the concept design for the spa area with a modern touch. I am looking forward to the pictures of the completed space!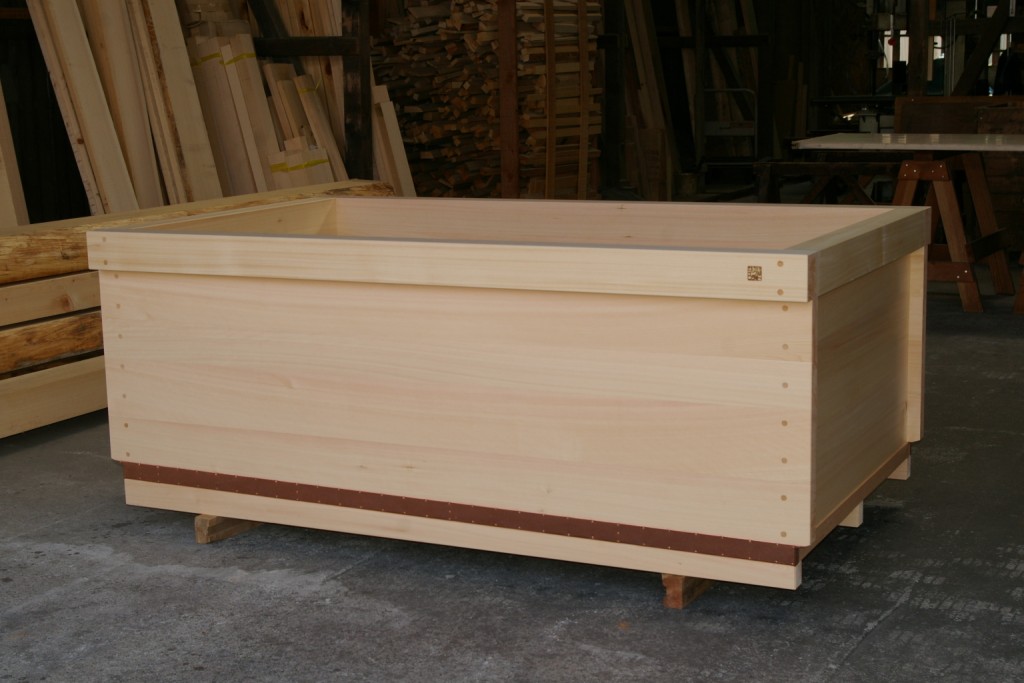 This is what they call "Onsen piccolo" (small … bathtub).
It is a statuary hinoki bathtub which can fit about two sumo wrestlers!
Here below are the specs: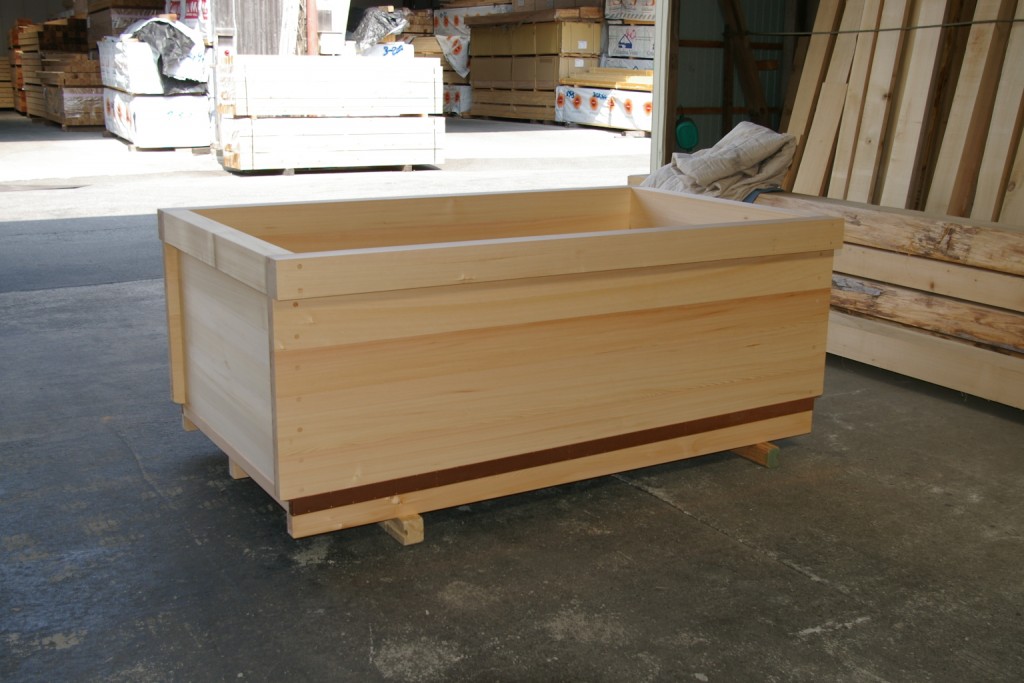 material: knotless hinoki from the Kiso Valley (Nagano prefecture), quarter sawn
sizes: 1800x1000x H650 mm with top frame border
option:  2 Hinoki wood internal seat (removable) W400mm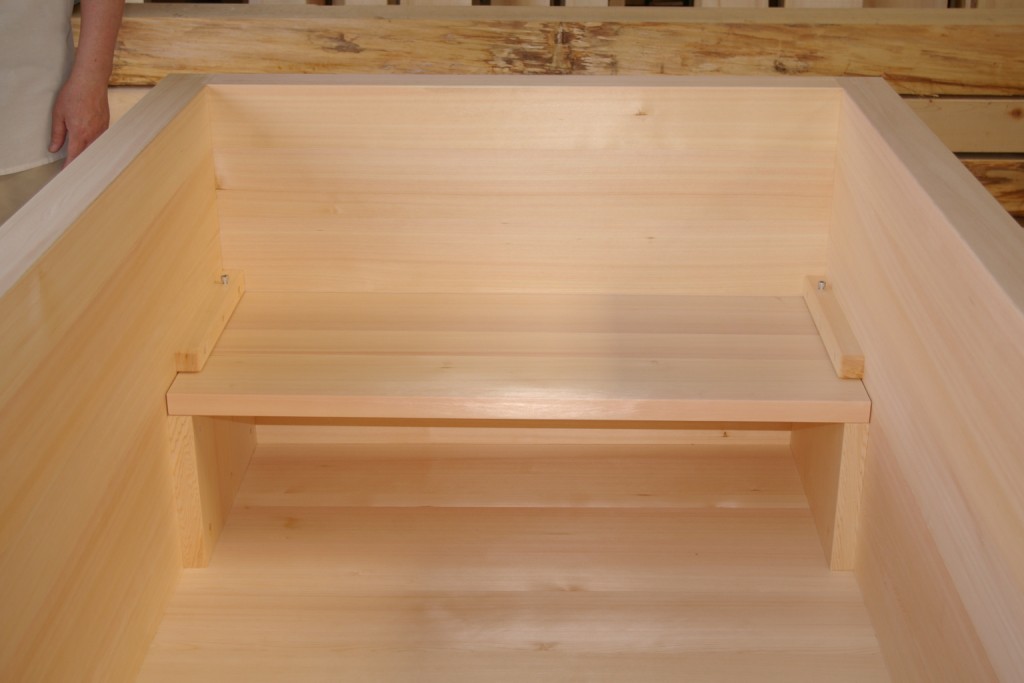 The drain is tucked in a corner.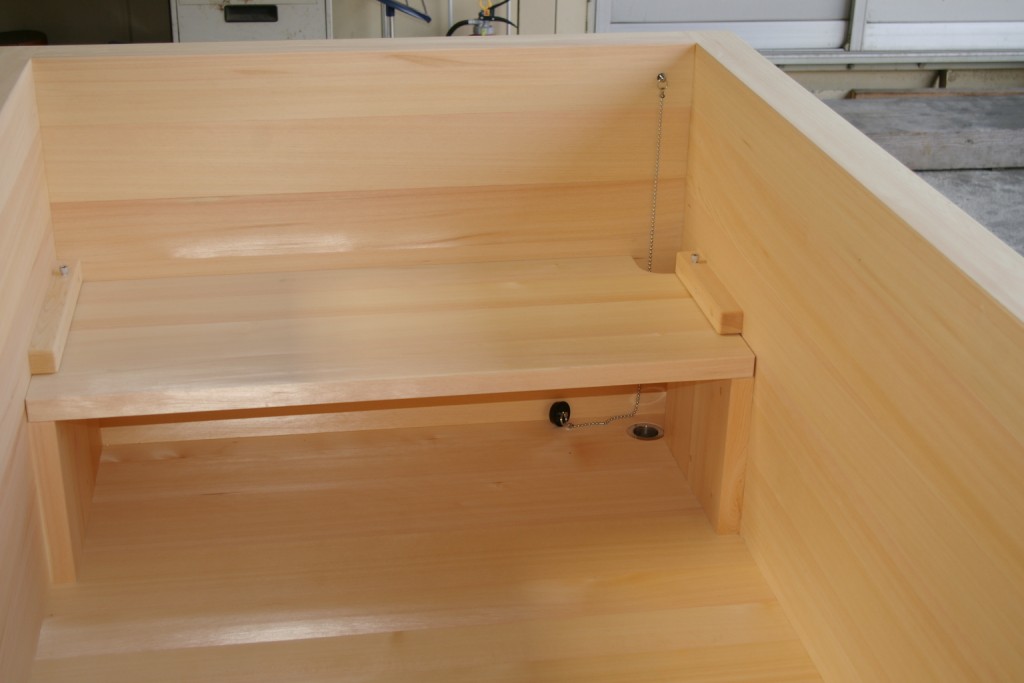 The tub will be also equipped with a wall mounted hinoki spout (see photo below)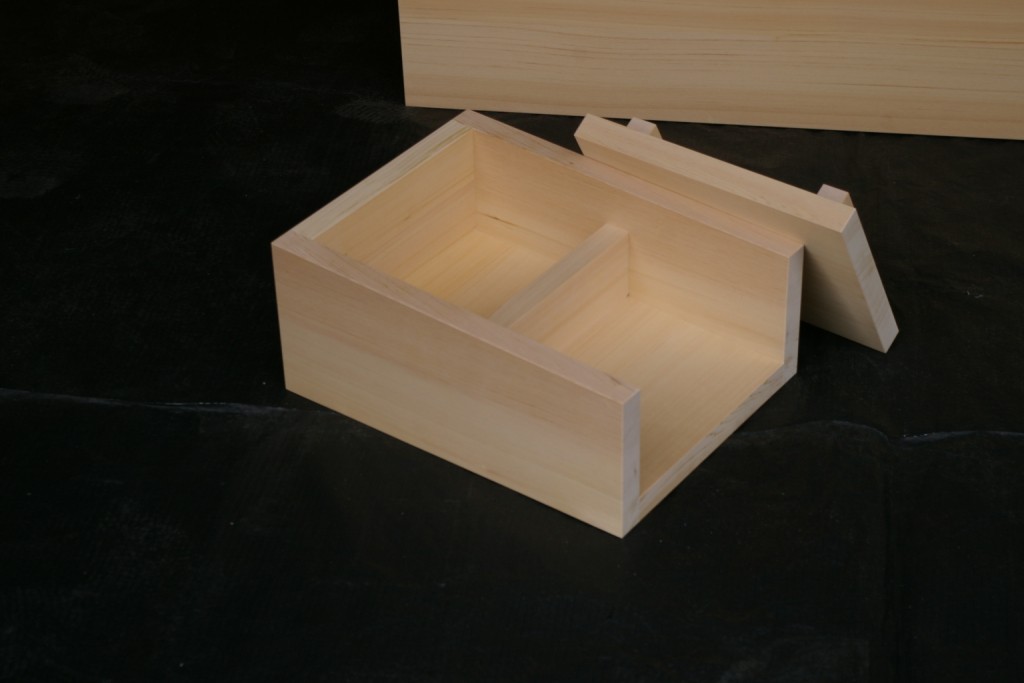 My partner Ikeda-san is very proud of this tub and could not help posing by his new masterpiece. I said "SMILE!" but this was the maximum I could obtain from him… We have been working together 14 years now, but he is unchanged: born in the Kiso valley like all the hinoki we use, our hinoki expert Ikeda-san is made out of stainless steel!