Everything started from a very kind and warm mail from a couple who "spent a little time in rural Japan and came to love the entire experience of Japanese bathing."
We supplied some alternative quotes for asnaro and hinoki wood.
Here is a picture of the back side (scroll below to see the front side and accessories)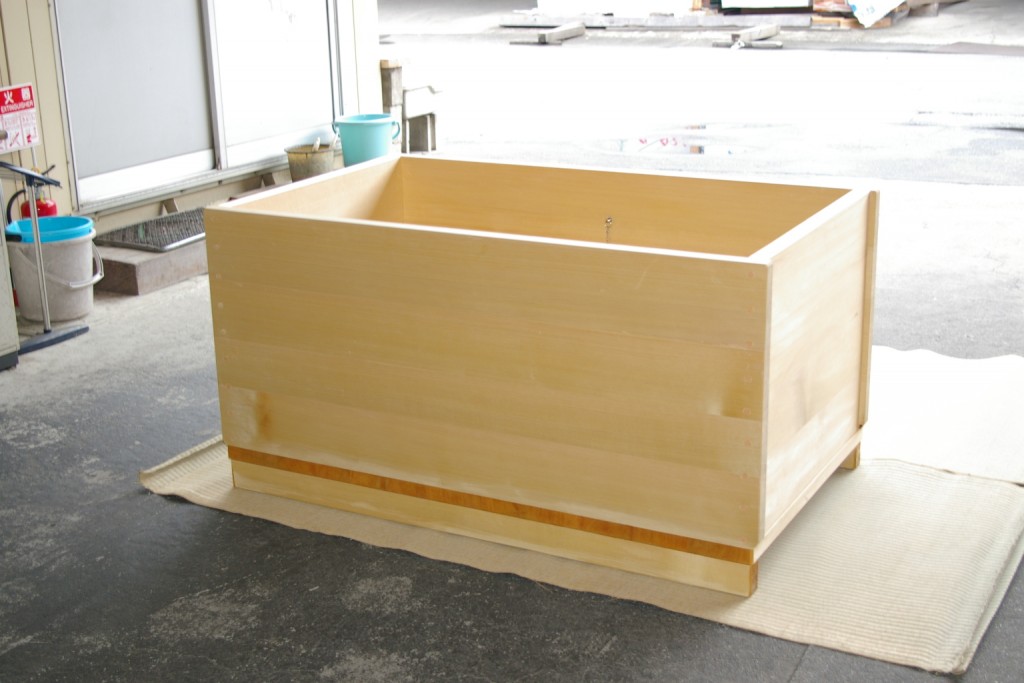 Here is a photo of the immaculate interior with the drain along the long side (quite rare detail but actually very smart if you consider 2 people using the tub together):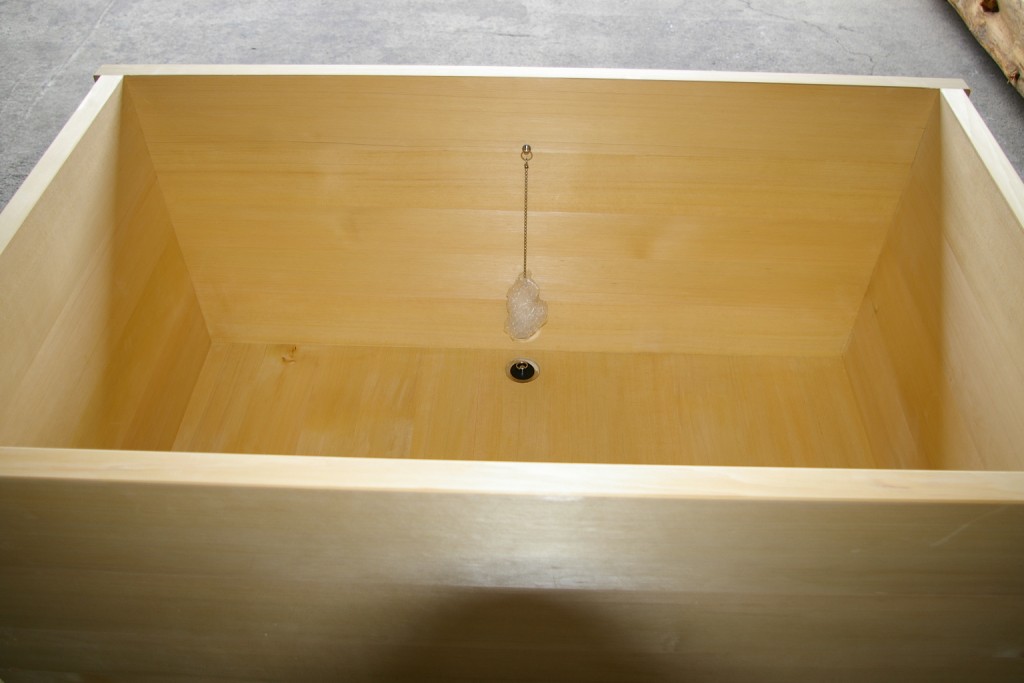 Here are the specs for the project:
material: natural Japanese Asnaro AB grade bathtub (quarter sawn)
sizes: L1300mm x W760 x H660mm (ext. dim.) – depth 565mm
details: nat. oil apron, wood dowels. Iron brand at front side top-right
option: ball-type drain plug
accessories:
– Asnaro wood tray 840x350x21 (apparently the client likes to read books while soaking! They must have found the secret of how to reach happiness while on this world!)
– Hinoki wood traditional stool (300x180x200H)
– Sawara wood large bucket(230D 120H)
– Asnaro wood floor grate 1440 x 900x H55mm (split in 2)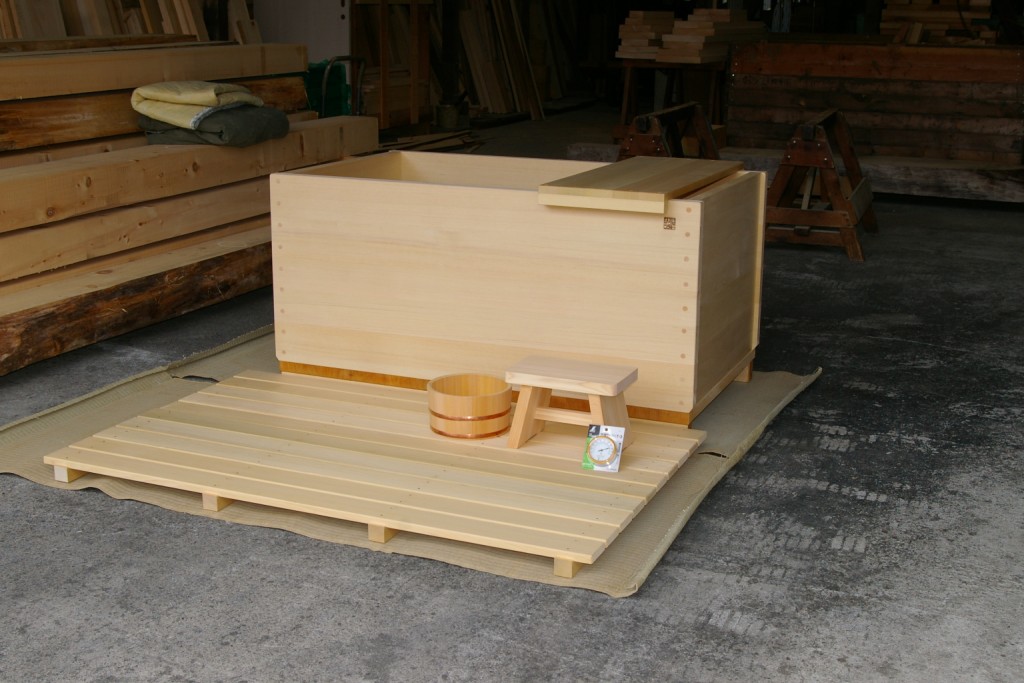 A technical note: we had some mail problems: for some reason, some emails I send to hotmail or gmail accounts are rejected without error messages. (I wonder if it is a keyword-based spam filter: some mails get thru, some don`t…)
Anyway we could happily catch-up thru my personal gmail account (iax1213 at gmail com).
Everybody who has having problems in reaching us: please use the mail above.