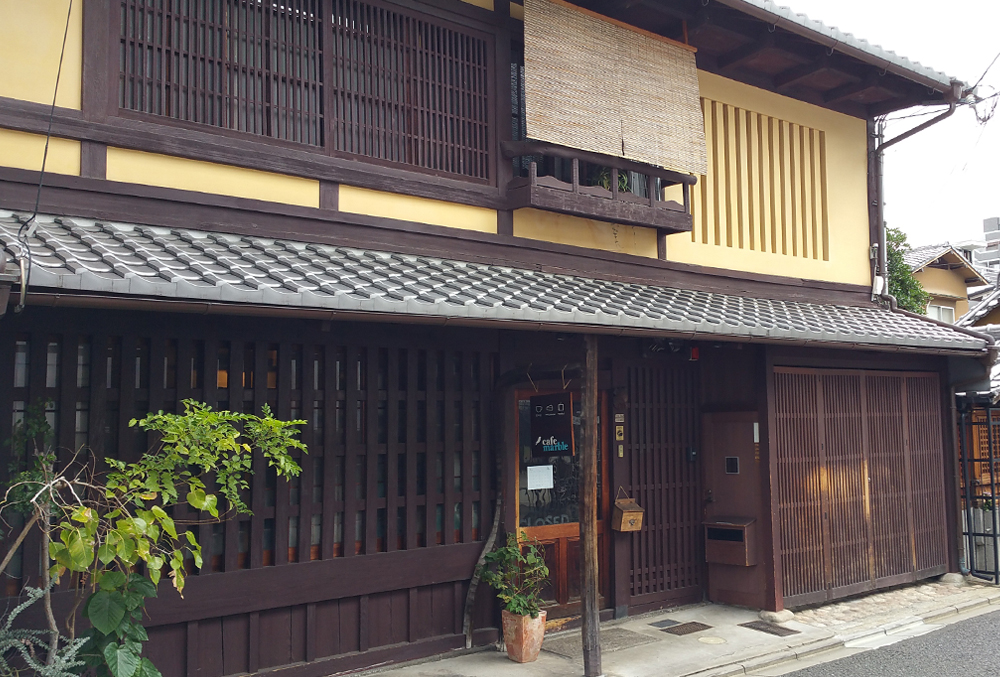 Do you know the "washi" hand made paper from japan?
There are many qualities of translucent, ivory colored, naturally textured, wabisabi rice papers from japan.
Washi was used for writing, for everyday items, for shoji panels and even as a wall covering.
Very good.
Second question: do you know the paper used for fusuma doors?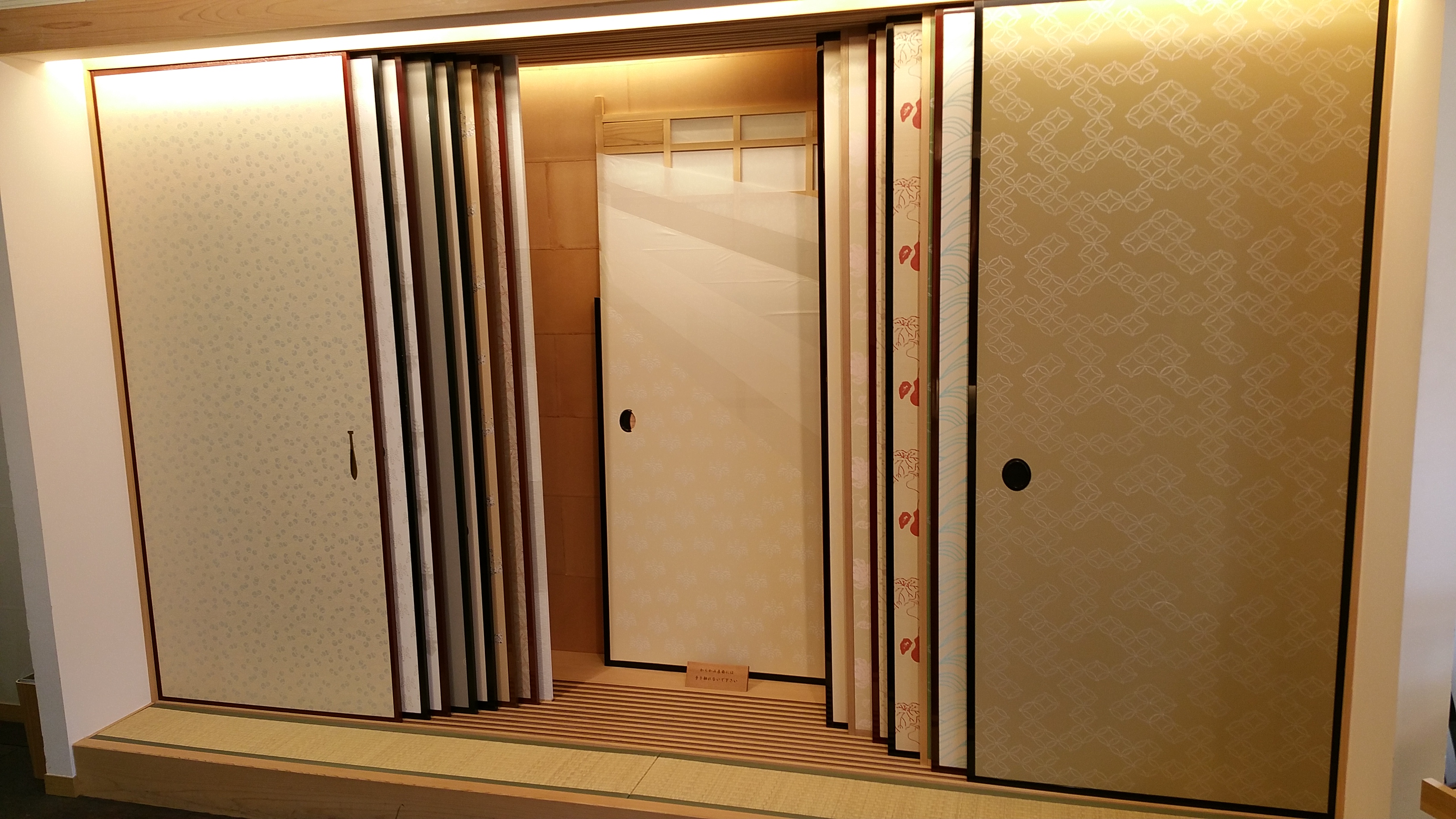 It is also based on washi paper but it is hand printed or hand painted and comes in a large single sheet roughly of the size of a tatami. Well, in japan there are many washi types with their proud history and characteristics.
But there is only one fusuma paper which is standing out from the rest: the fusuma paper for excellence is the karakami paper from Kyoto. There are several plain color bases made of  smooth "torinoko" washi on which the pattern is hand printed with woodenblocks. The color consists of natural pigments and inks on a pearl-like mica base. The effect is very stilish: it is perfect and elegant but has some irregularities peculiar of the hand printing.
We went to Kyoto for you to Maruni, one of the most famous maker of karakami paper and owner of a collection of thousands of original woodblocks.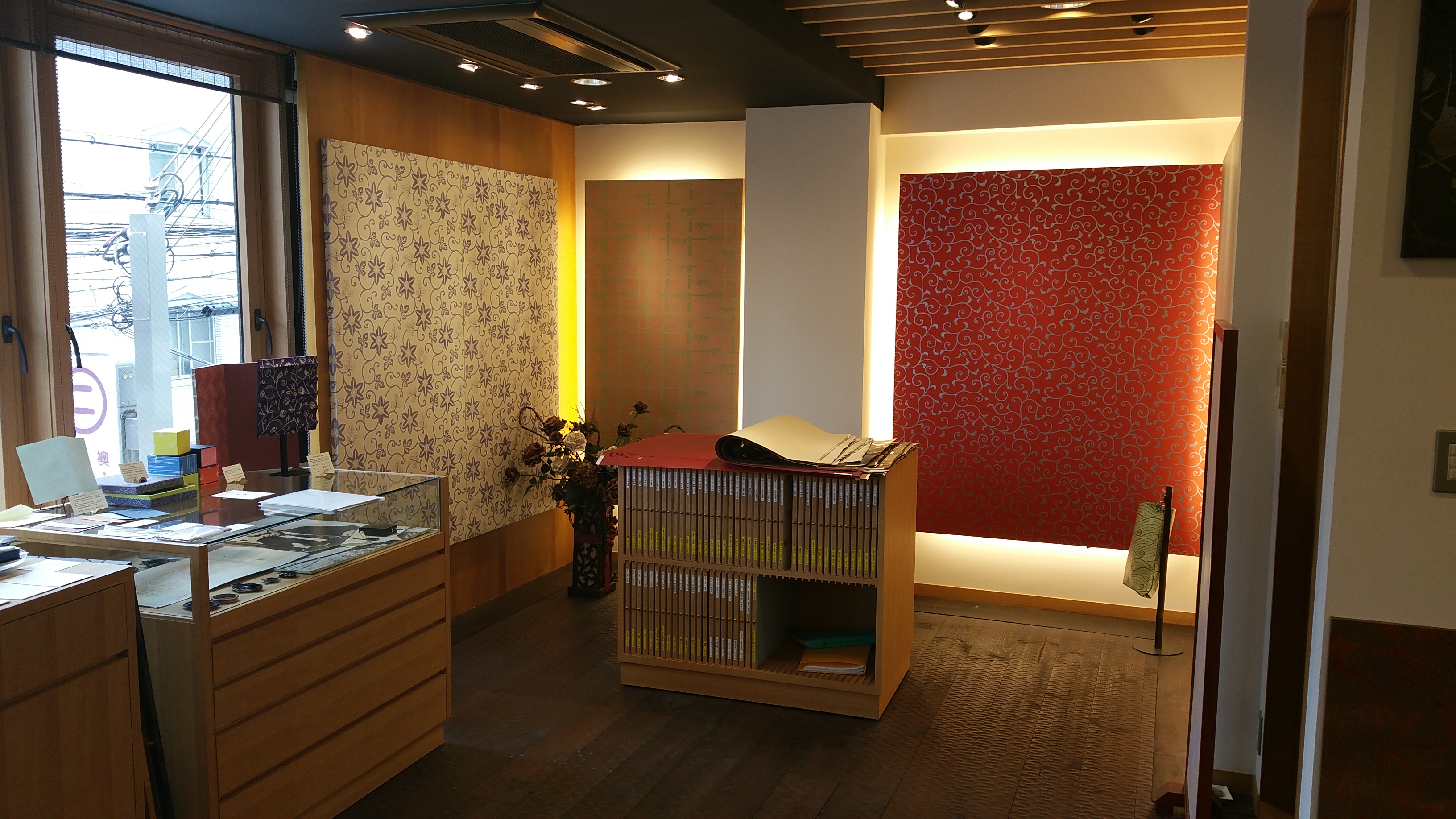 Here below is the detail of a woodblock. As you can see the image itself is hand carved. The block is moved with speed and precision to create large patterns.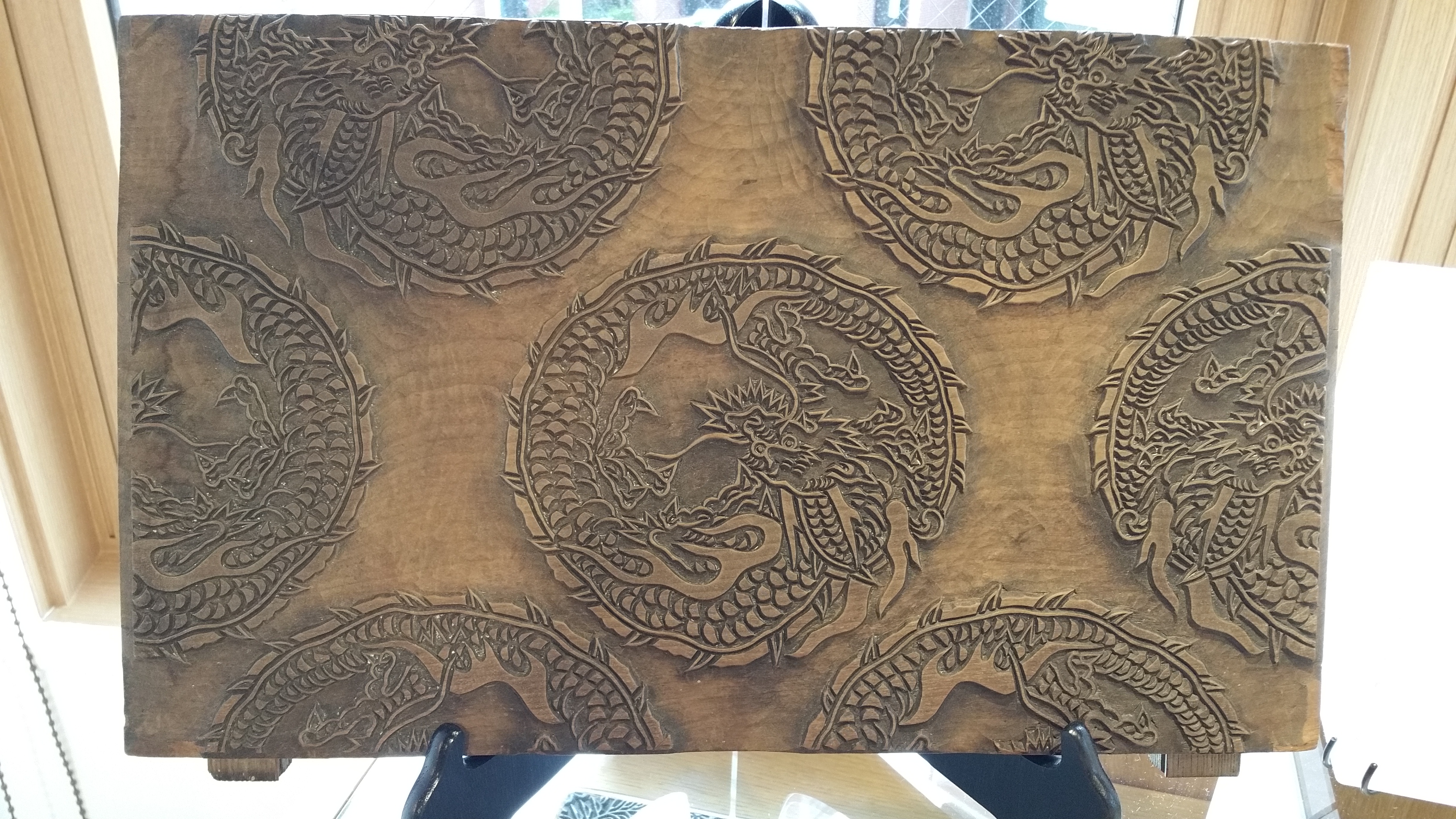 I was stroken at the modern beauty of a handprint made with use of black "urushi" lacquer. (see below)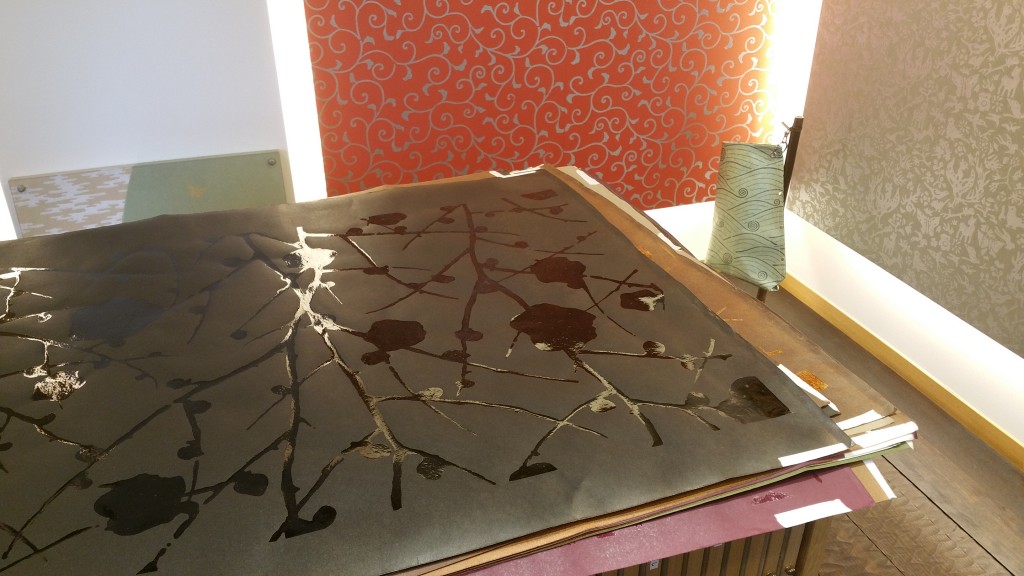 Of course if you visit Maruni you just feel like you want to buy everything… but there was an item that I felt particularly suitable for the japan-lovers allover the world: decorative panels made of pleated karakami.
The panels are quite small and can be easily shipped with EMS. They can hang on walls and used for decoration of small rooms. I thought it is ideal for a present and bought some to send to friends and family.
If you like them too, take a look in the bartok design shop.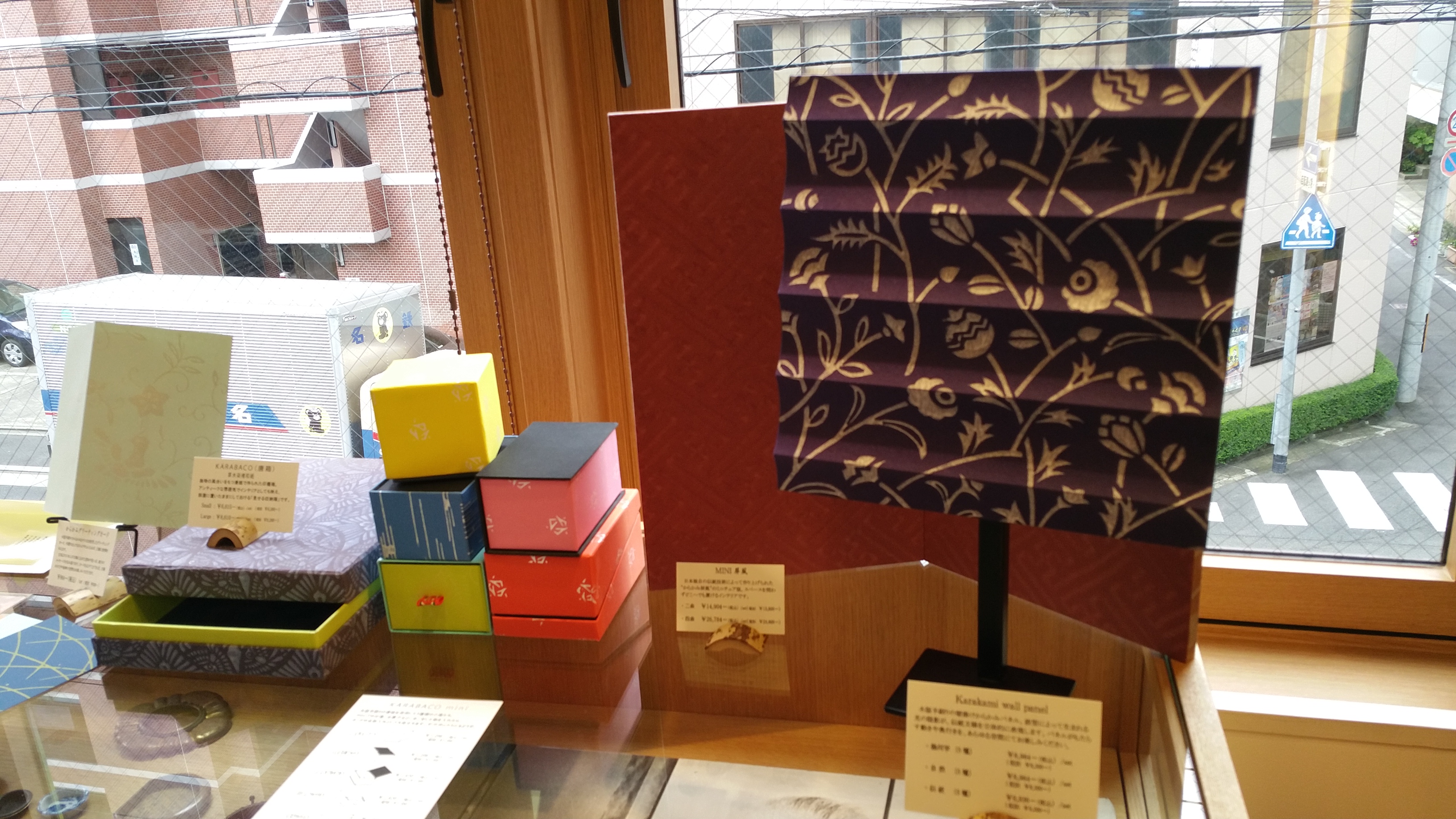 The panels are packaged in an elegant box, wrapped in rice paper and  accompanied with a certificate of guarantee.