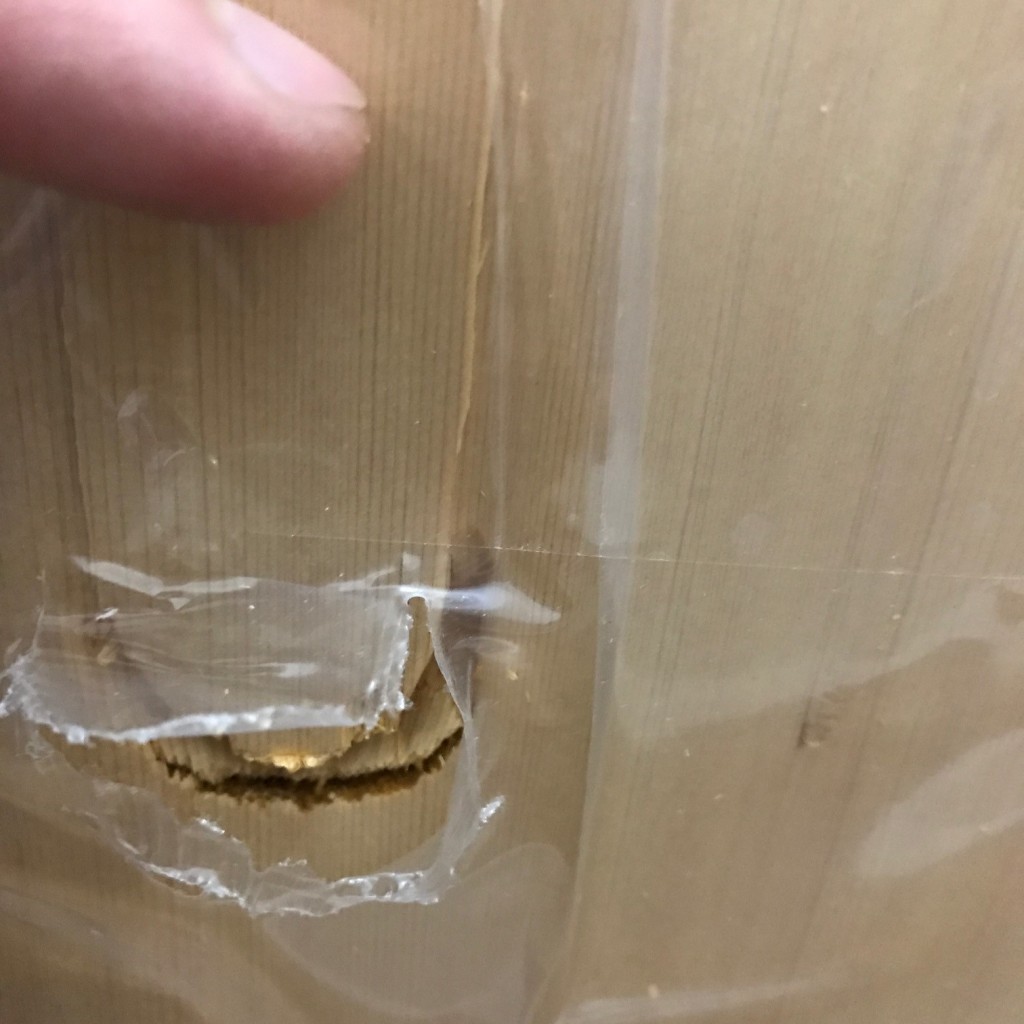 It finally happened.
After 14 years of paying the transportation insurance without need to use it we had our first accident.
Of course I am deeply sorry with the client but I confirm that we were able to replace the tub with a pristine one.
Actually we had in the past 2 damage reports about bathroom accessories arriving in smashed cardboard boxes (both in the USA with air mail…) but never experienced a damage to a tub.
Yes, with this first shipping damage experience which brings the accident rate to 1:240 which is about the 0.4%.
The client promptly reported the damage (it must be done within one week) and since it was a kadomaru type we could make a new one in a week time. The tub will be shipped as "replacement item – free of charge" so there are no taxes involved and if any customs inspection is required we will take care of the cost.
But this story has a silver lining, actually 2!
#1 Sturdier box
no doubt the box was mistreated. It was dropped probably more than once and was pierced by a steel pipe. Anyway we could learn the weak-points of the box and changed the packaging method. The new box is much sturdier and prevents the tub from moving inside.
#2 Same cost
The packaging we will be using from now on is actually more expensive. But actually we also find a new service from our forwarder which will enable us to lower the shipping cost. They will use flexibly DHL or UPS according to the space available and provide a better fare which compensates the additional cost of the reinforced box.
Therefore we will be able to offer a safer transportation for the same price!
NOTE:
Cardboard boxes are used only for Kadomaru tubs. All custom tubs are shipped in a plywood completely closed crate.