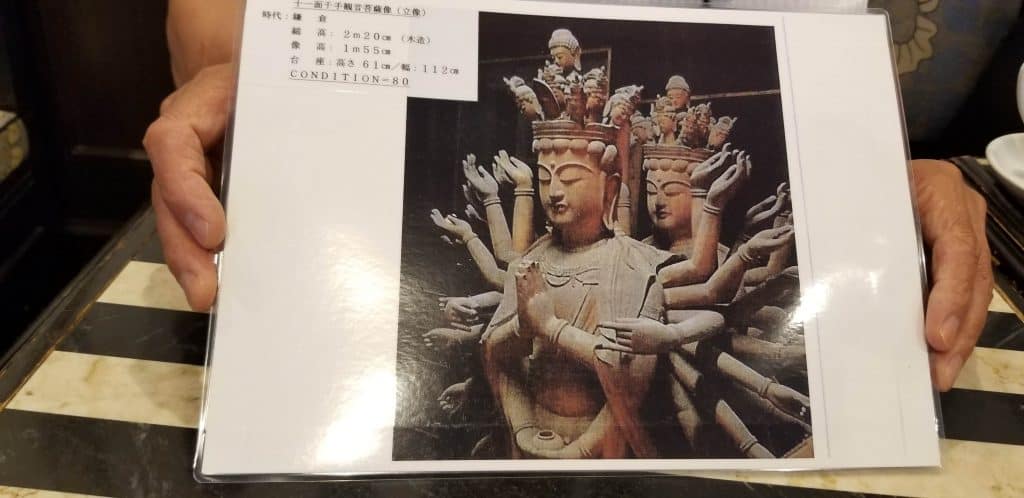 In the past year I have been developing a friendly relationship with Mr. Kitayama: an art collector and art broker from Kyoto.
He has amazing pieces and he would be interested to know foreign art collectors interested in purchasing/trading. Of course he is very cautious but he agreed to this blog post. I hope I can act as a bridge between him and western collectors who can appreciate his pieces.

Most of the information is confidential but he allowed me to publish here 3 photos just to explain the type of items he can offer.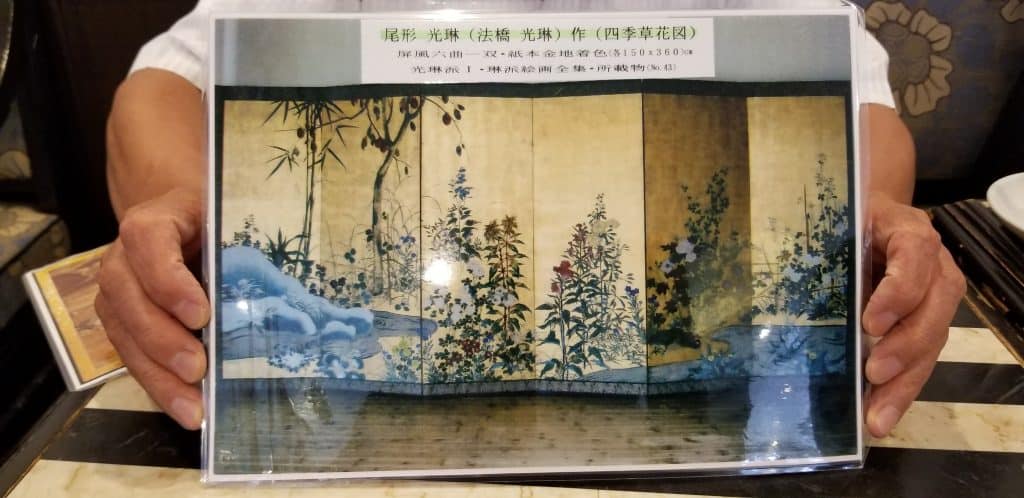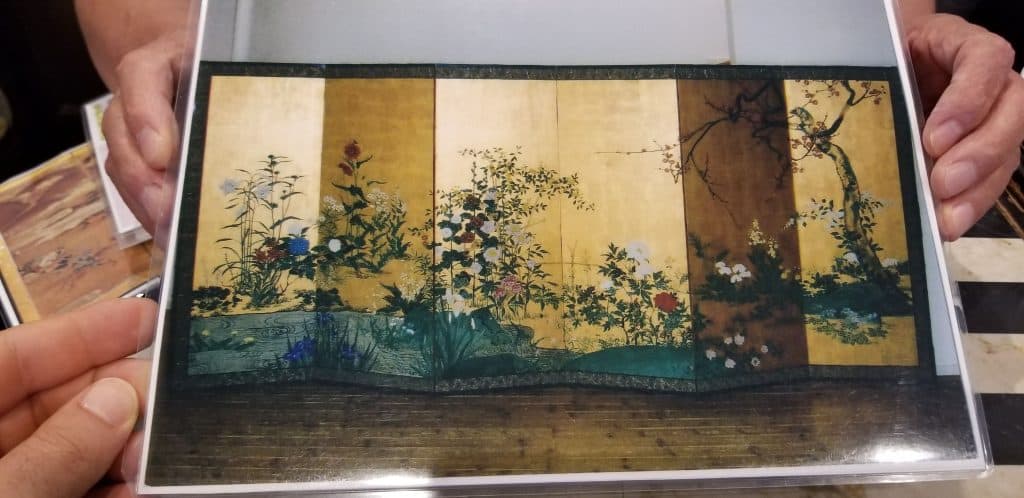 He has many Buddha statues. One even from the Nara Period, with some minor fire damage (but I could not publish the photo). Some statues are slightly unfinished and were never displayed. Also I saw many photos of kakejiku scrolls, byobu screens ceiling decorative panels etc. from the Muromachi period (XIV century) to the Edo period (XIX century)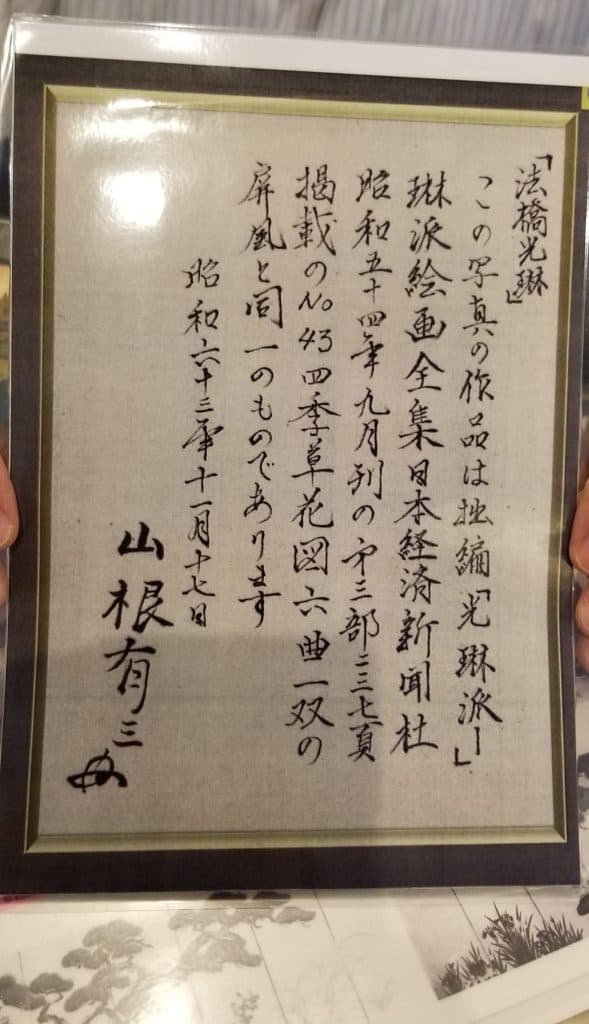 The reality is that most japanese art collectors are now very elderly.
Their heirs are not interested in those pieces and they are scared at the thought that their jewels could be sold in bulk to some Chinese trader for 1/10 of the value.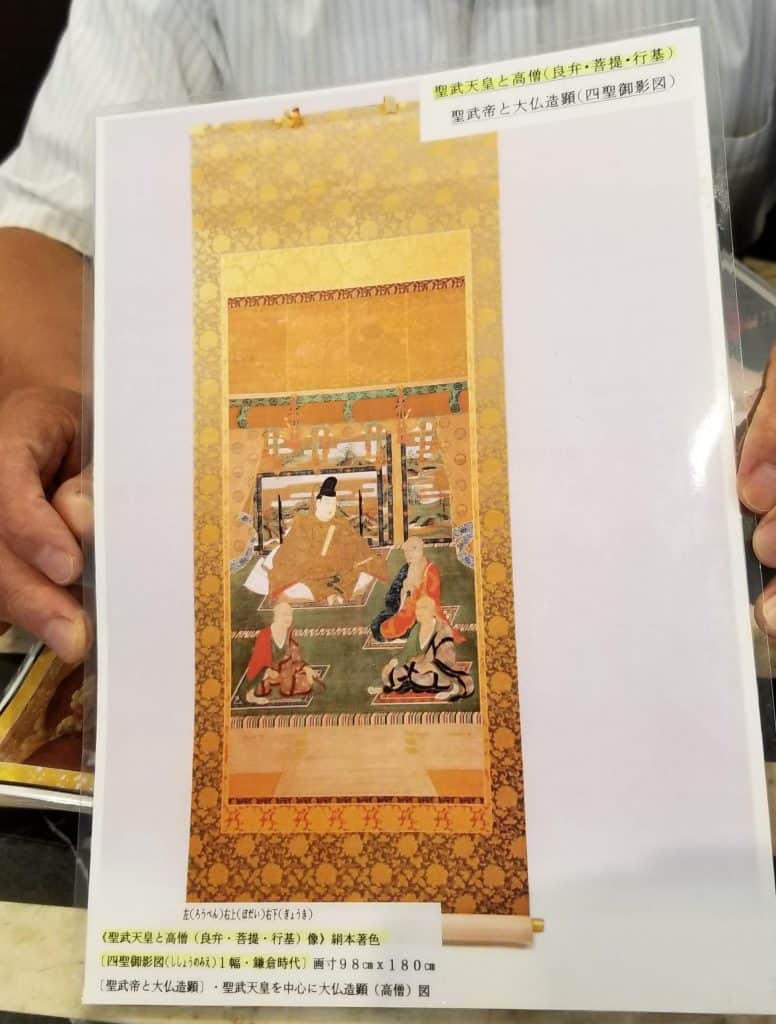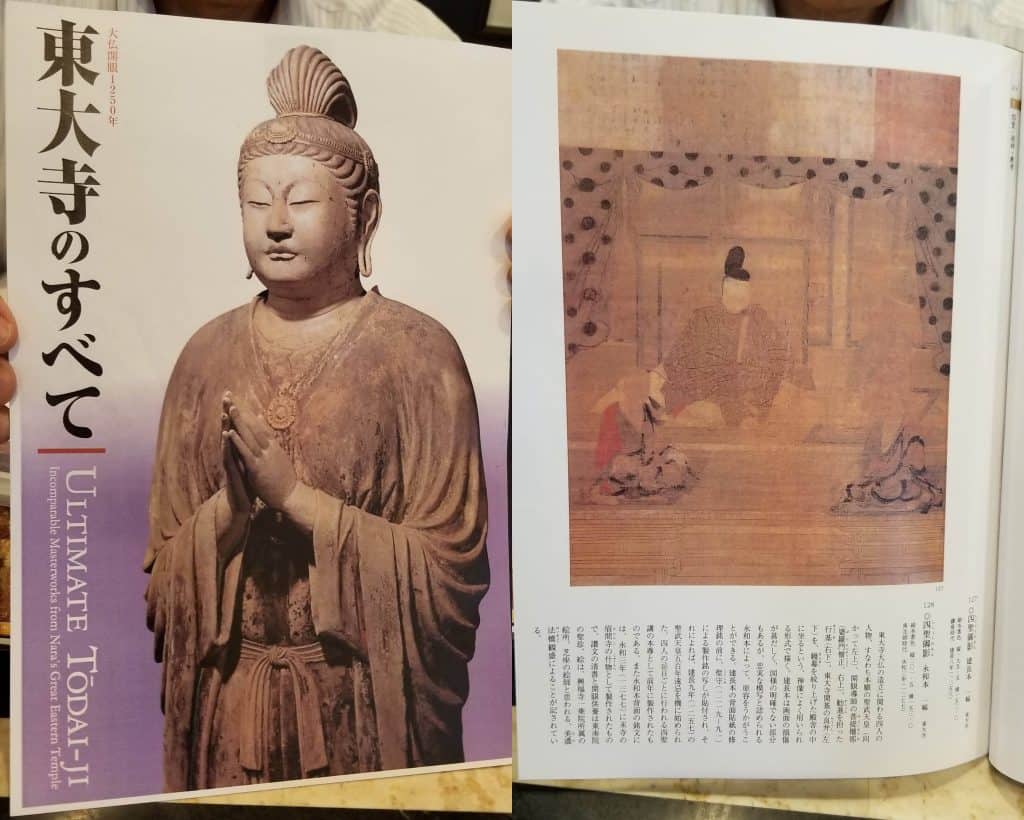 His network includes many owners of collections of hundreds of baroque violins, french impressionist paintings and ancient chinese porcelain.
Of course, I cannot swear on the originality of every item but I have trust in Mr. Kitayama and know of too many scrolls and porcelain thrown in the dump together with the debris of the house after the owner passes away.

He does not have an homepage and most of the items are hidden in "kura" buried among old furniture and cardboard boxes. For those interested, please contact me by email.