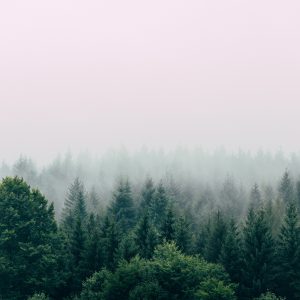 In a world where it is as easy as a click of a button to start the process of a bathroom renovation, it's equally easy to overlook where the products you're using were sourced from and where the products you will dispose of actually end up.
It's important to us that you know your Bartok design, wooden Japanese bathtub comes from sustainable resources and is ultimately a biodegradable item at the end of its lifecycle.
Japan is only a small country, roughly the size of the state of California. With its huge population of 120 million people, would it surprise you to learn that Japan is almost 70% covered in trees?
With such massive forests and few other natural resources, it is no surprise that trees and the wood they provide have an important place in history. Wood is the main building material used in the construction of houses, buildings and religious buildings such as temples.
Historically the five trees of Kiso were most prized. Hinoki, the king of trees, was reserved for use by nobility. Whole mountains were claimed as the property of feudal leaders and of temples in order that the wood needed for new construction and repairs would always be available.  
Starting in 1600s Japan began to view theses natural resources as worth caring for and conserving, mainly at the behest of a conservation-minded feudal lord. Huge swathes of forest were designated as national parks and native species came under the protection of the lord (with severe penalties for illegal felling or even gathering wood from the forests).

We note that this is way ahead of other civilisations!
Wood remains an important material in Japan and is also viewed globally as being a sustainable material. 
Of course, there is an economic motivation behind this as well as a conservation perspective. In any country, forests provide a source of income for rural areas. Our operation at Bartok design is made up of several smaller companies each taking a role in bringing your bath to you. Your purchase enables us to continue supporting our local artisans and craftsmen.
The hinoki (and other native wood) we use in the construction of our Japanese soaking tubs is generally from ancient forests. The trees are between 250 to 300 years old. Understandably we need to be careful not to overuse these ancient woods so we trust our lumberyard partners to abide by the regulations that govern the use of this wood. In most cases, as part of a healthy forest management program trees of this age either fall naturally or are part of the cull to ensure the maximum health of the surrounding trees and healthy undergrowth, which contributes to overall biodiversity in the forest.
Trees prevent soil erosion and landslides. Trees help maintain a clean supply of water, sequester carbon and produce oxygen. It's been said that an initiative to plant just 10 million trees on earth would offset global warming in a major way.
We recognise the role wood manufacturers that play. Governing bodies accept the responsibility they have in offsetting climate change and global warming but at the same time, without a market for the wood that is grown, it's hard to convince the private sector to take part.

When you buy a genuine Japanese wooden ofuro you can rest assured that the wood has been sustainably managed over its growing period, right through to how it was harvested and processed.
You are adding a thing of beauty to your home and are adding one less chemically derived product to the world. Bartok design ofuro are not varnished or lacquered so we do not use any unnecessary chemicals in the manufacturing process. Your ofuro will continue to breathe in your home, absorbing moisture and toxins from the air. Read more about our wood here.
Properly cared for your bath will last ten, twenty or even thirty years. When you're finished with it you can safely recycle it into firewood or feed the pieces into a wood chipper to create mulch for your garden. The whole bath could become a planter for herbs in your garden. It's a full circle environmentally safe product.

If sustainability is important to you then get in touch today to start designing your wooden ofuro soaking tub.