We produced 3 tubs for a spa in Singapore.
As we did not have stock of hinoki (it takes at least 2 months to natural dry the lumber) we proposed to use koyamaki wood.
Koyamaki is the most prized of the "5 trees of the kiso valley" (koyamaki, hinoki, asnaro, sawara, nezuko) and is even more rot-resistant (and more expensive) than hinoki.
https://en.wikipedia.org/wiki/Sciadopitys
In this case, we used Koyamaki-B grade, with small knots on both sides. Koyamaki is more knotty than hinoki, thus a knotless koyamaki tub really becomes a premium item.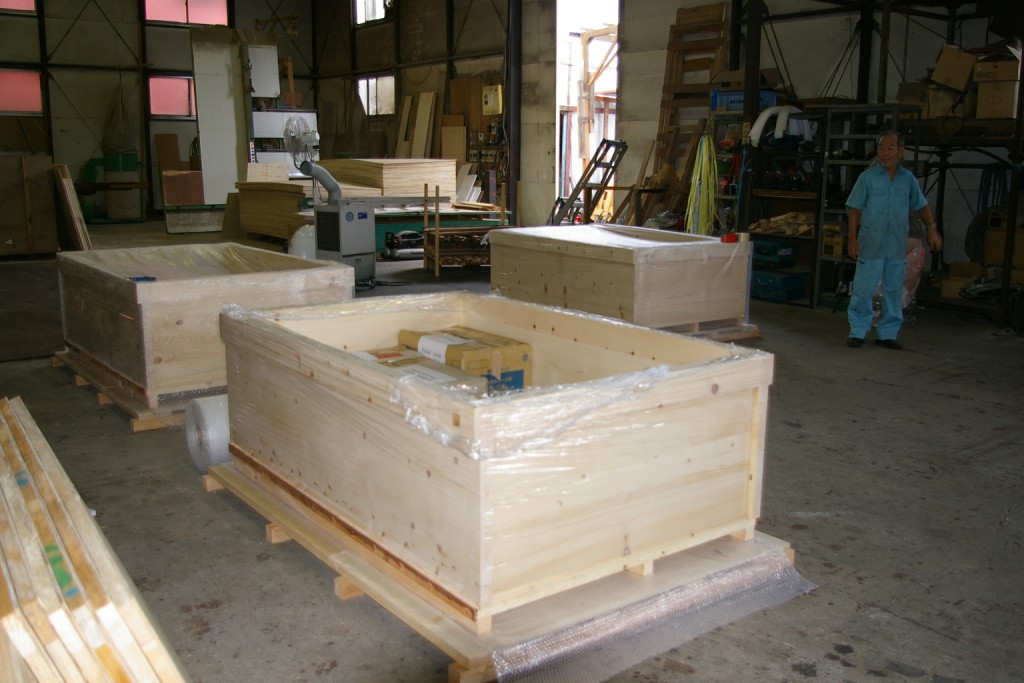 I did not have time to take the photos in advance since time is tight and the tubs are being packaged.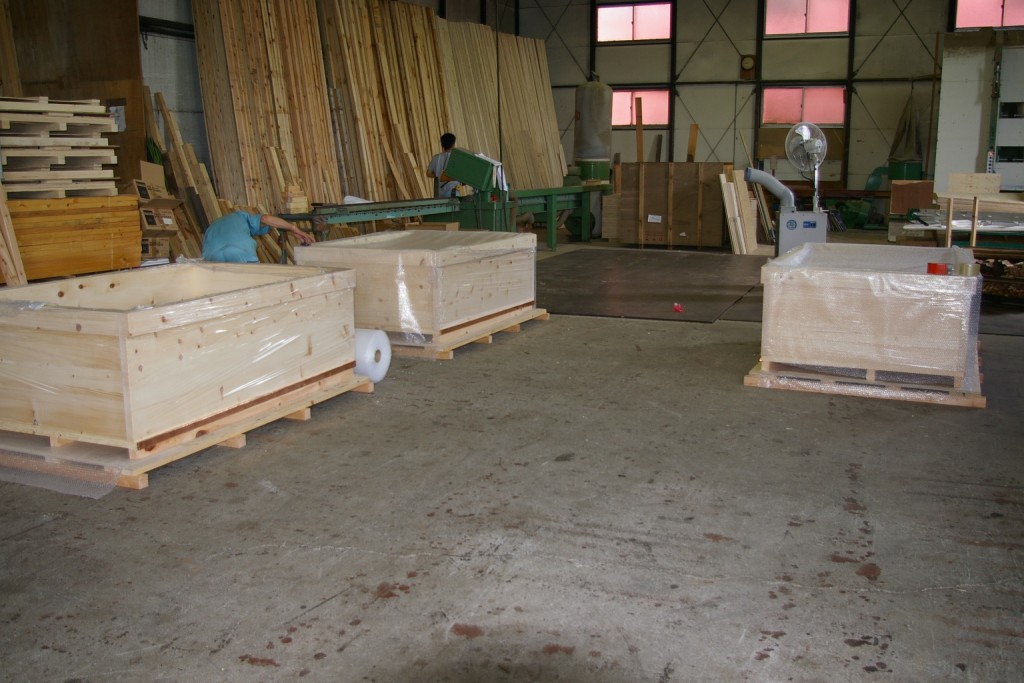 We are placing the accessories inside to contain the shipping volume as much as possible.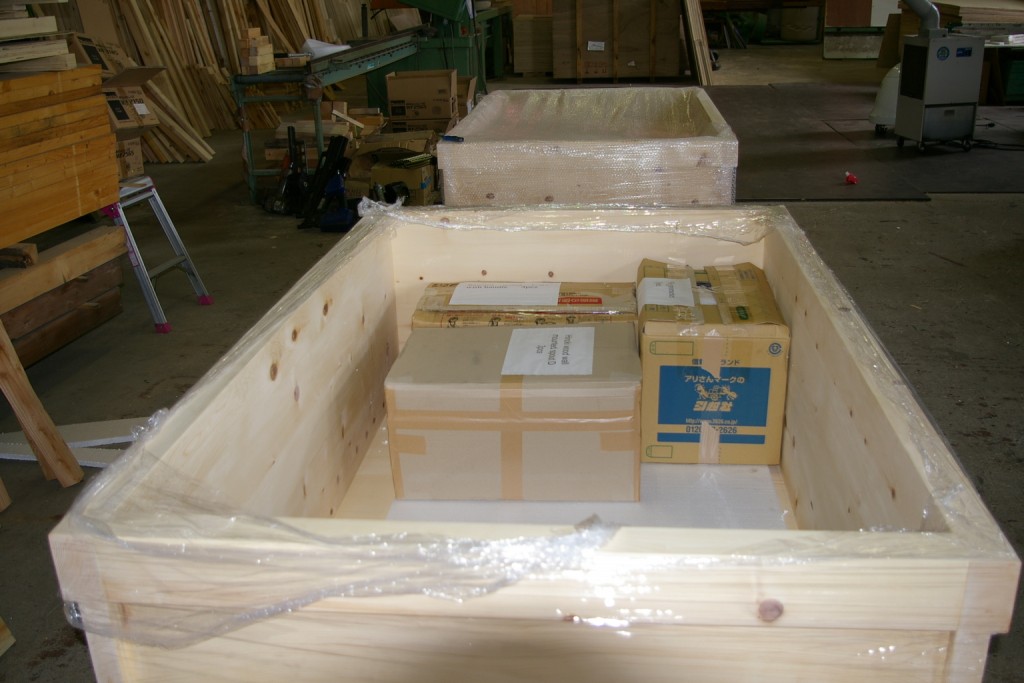 The tubs will be equipped with ledge mounted spouts.
I am looking forward to see the tubs installed and of course … to rush to Singapore for a relaxing and aromatic plunge!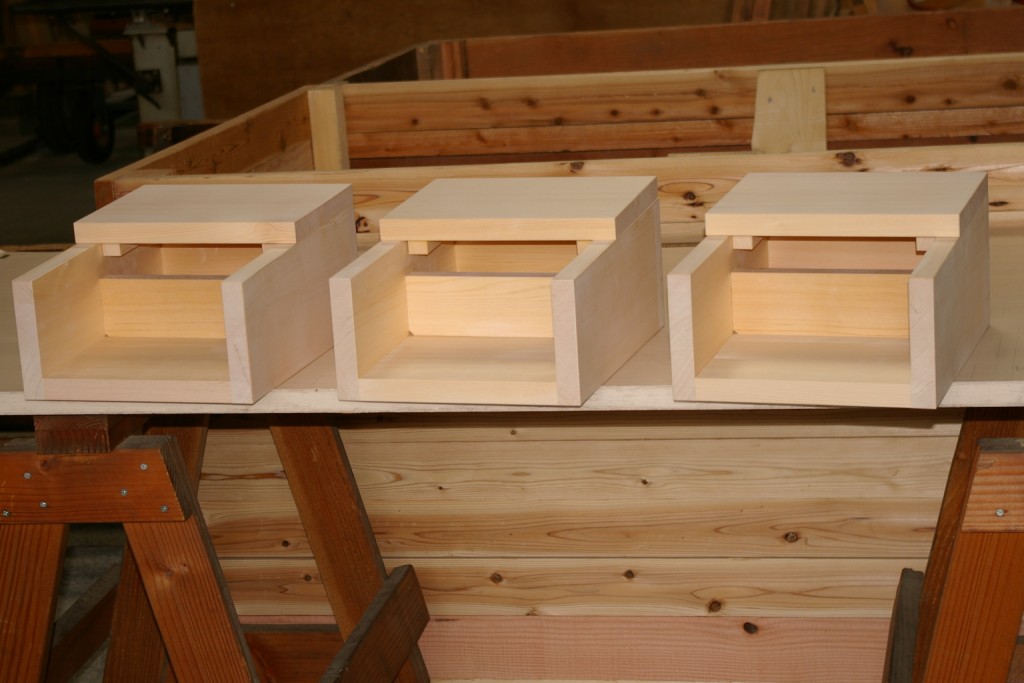 Here are the specs for the tubs:
Material: Japanese Koyamaki B grade (quartersawn, small knots)
sizes: L1800mm x W1200 x H640mm (ext. dim.) 560mm(deep)
details: wooden dowels, copper apron, iron brand at top-right cornerHinoki
accessories: wood wall/ledge mounted spout D type
Sawara wood ladle with handle (180D 290H)
Hinoki wood traditional stool (300x180x200H)
Update!
Our clients, the Elements Wellness Spa in Centrepoint, Singapore have created a fun video showing the spa experience. It's gorgeous!