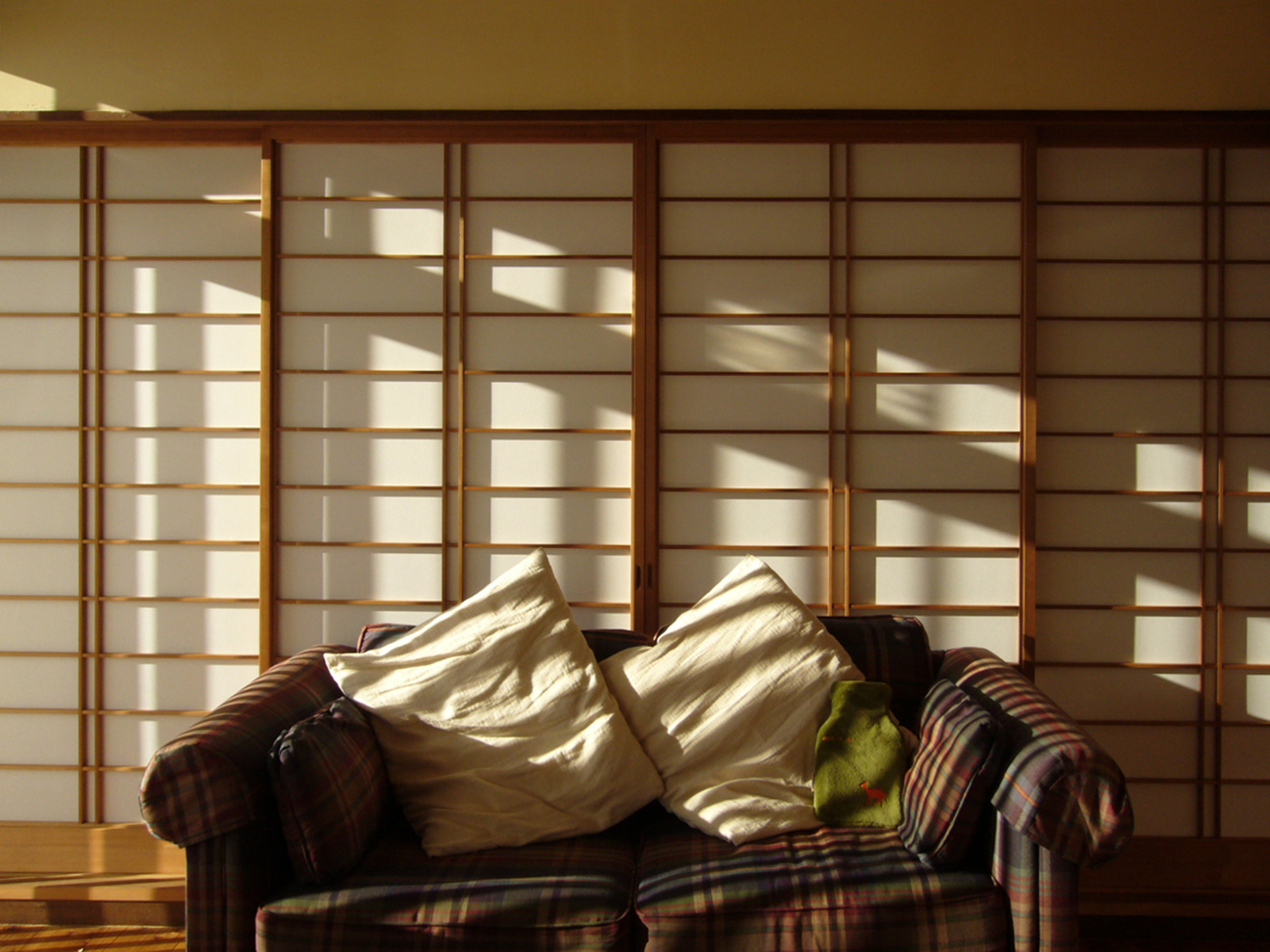 Shoji doors are light screens made of thin lists of wood on which is applied a sheet of rice paper. They are usually sliding doors and are often used in number of 4 pieces to create a "translucent wall" that can be opened as needed from the sides or from the center.
---
PRICES:
We will make a detailed quotation, anyway consider about 30,000~50,000 JPY (+ shipping fee) per door including the rice paper.
---
MATERIAL:
Usually shoji are made of sugi-wood (japanese fir), appreciated for its soft but graphic grain and dimensional stability. We can also build shoji in hinoki but be advices that the rice paper tends to detach more easily.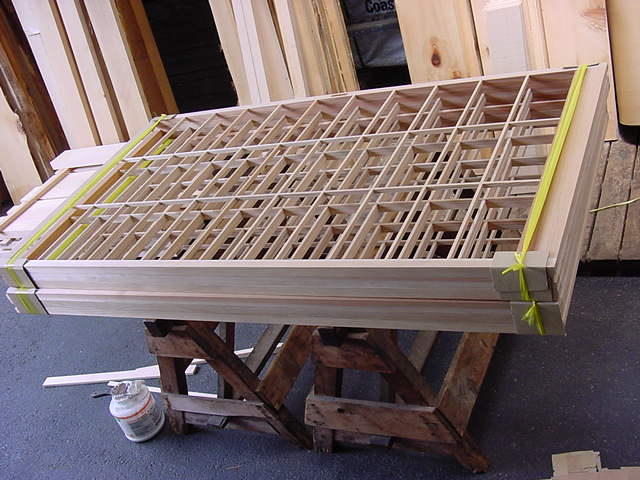 ---
SIZE:
Traditionally, japanese houses are based on the module of 1-ken (1818mm). The width of a 6 tatami or 8 tatami room is usually 2-ken… To cut a long story short, just tell us the net dimension of the opening you want to close (example, W3500mm x H2000mm). We will dimension the 4 shoji with the correct overlapping to fit your site.
If your opening is less than 2700mm, go for 3 shoji doors. If you have less than 1800mm, use 2 shoji doors. Anyway, feel free to consult us for any question.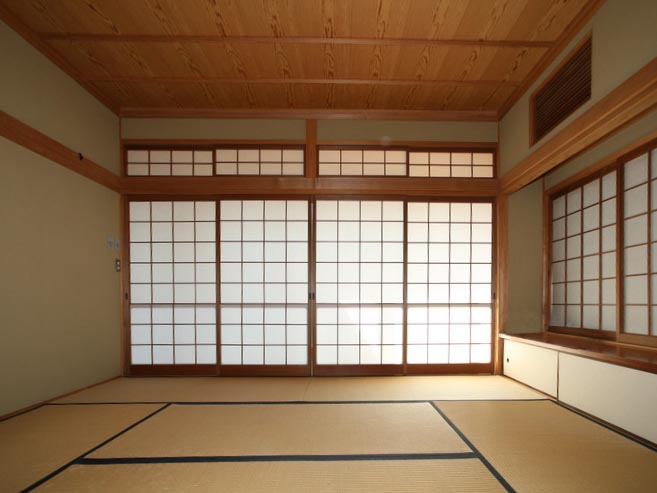 ---
PATTERN:
Just by changing the horizontal/vertical balance of the grid, you can obtain a completely different effect. Tell us how many rows and how many columns you want and we will prepare a drawing for your review. Or send us a picture of a shoji you like and we will give you the answer if it can be done or not.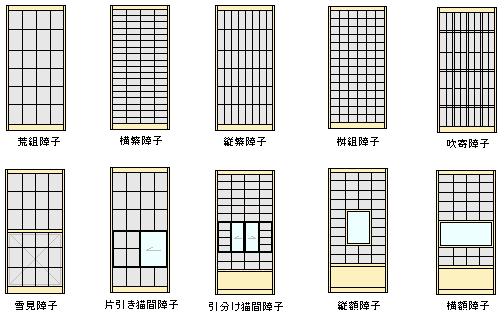 ---
ASSEMBLY:
Rice paper is delicate and it will damage during transportation because of humidity or temperature change. We usually send our clients the shoji frames, some rolls or paper and glue. Application is very simple and you can do it yourself.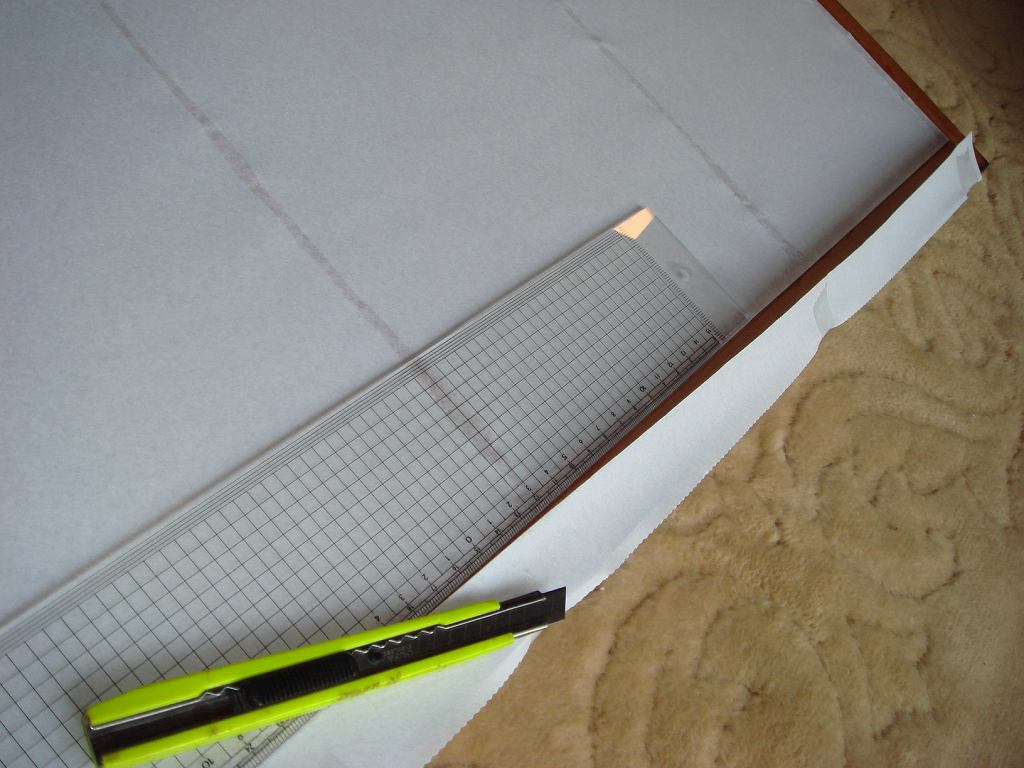 ---
MAINTENANCE:
Keep in mind that it is paper and it is easy to rip or stain it. Of course you cannot wash it but you can remove dust with a vacuum cleaner or a brush.
As a matter of fact, Japanese like to change the paper every year (like an american would refresh the paint in the dining room). Anyway if you can preserve it from kids or pets, rice paper just gets nicer and nicer with the passing of the years, like a parchment. Being a westerner myself, I bet you will love your rice paper even more after 20 years!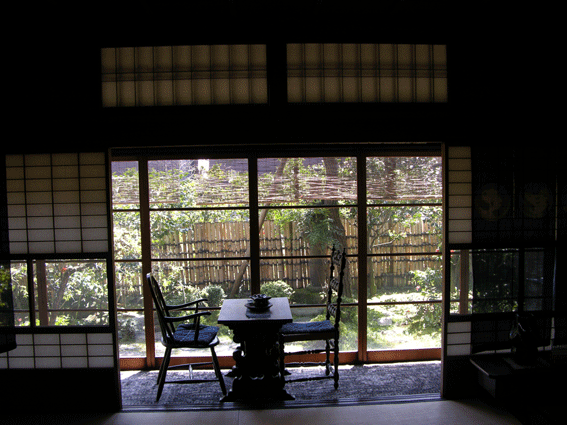 ---
VARIATIONS:
Just send us a drawing or a picture and we will make a shoji as you like. Here below is a YUKIMI-SHOJI (see-the-snow-shoji). In my opinion this is the quintessence of the poetry in japanese construction. The shoji itself is a sliding door but a section of it can be opened as a single hung window. The shoji is translucent (opaque) but in the sliding section there is a fix clear glass pane. So you can see thru (and when it is snowing outside, yes, you will see the snow falling!).
The height of this clear glass section is masterfully balanced so that when you seat on the floor you can look outside comfortably. Anyway people walking outside will not see you. This is at the same time simple and perfect, don`t you think so?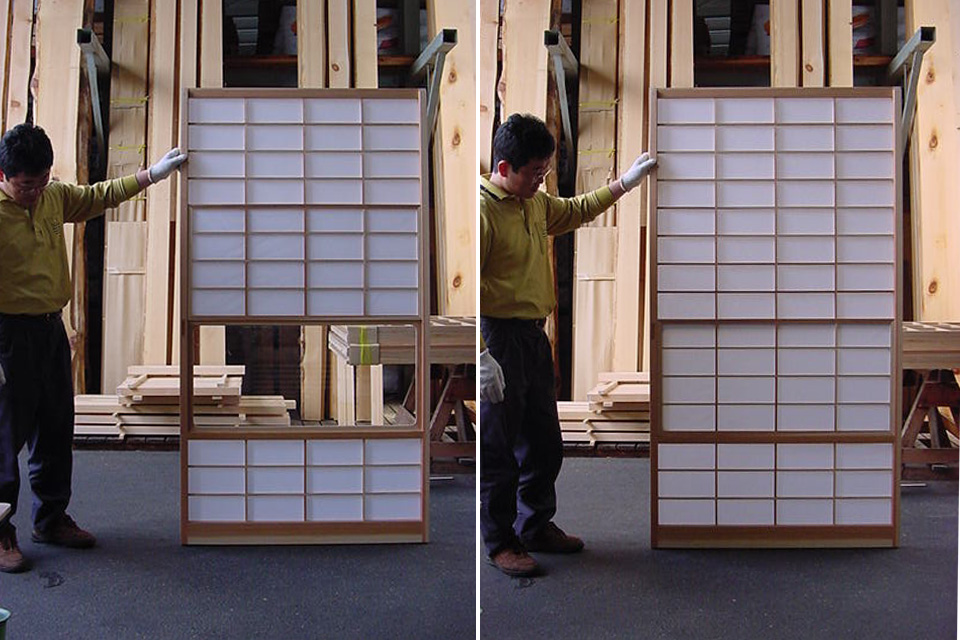 ---
INSTALLATION: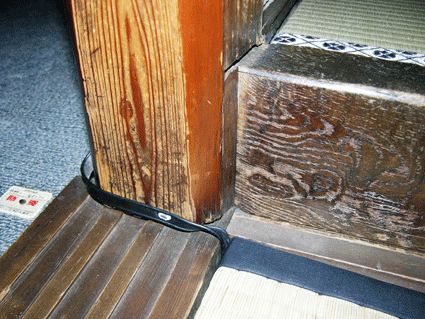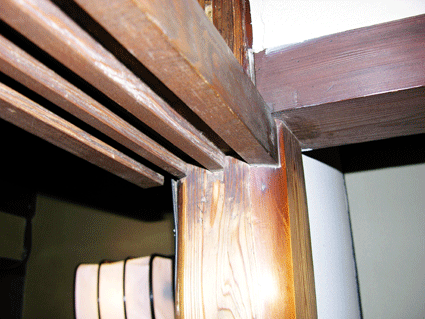 You can have those built by your carpenter (we will provide a scheme with the required sizes and pitch) or we can provide it as a set. In the latter case, we recommend for this particular case laminated wood because it is dimensionally stable and you will not have problems in the installation.
USE THE FORM BELOW TO INQUIRE ABOUT SHOJI DOORS