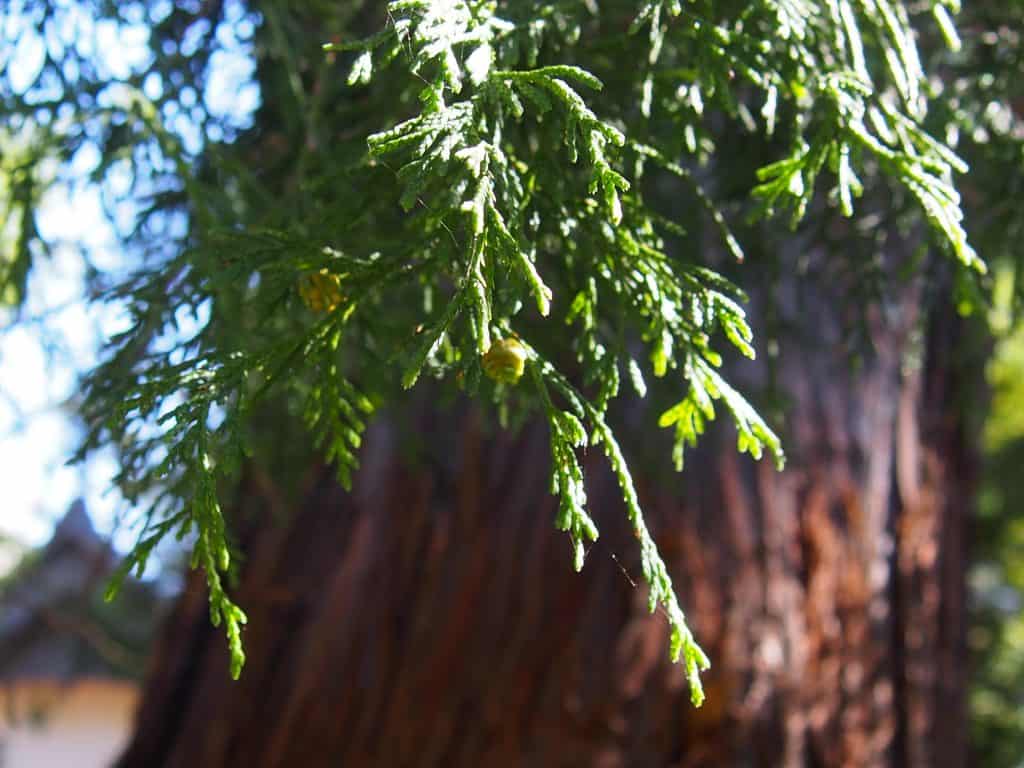 Sawara Cypress
The sawara cypress tree (Chamaecyparis pisifera) is very similar in appearance to the hinoki cypress tree. It grows slowly but can reach a height of up to 50m. As one of the Five Trees of Kiso it is highly-valued wood though it ranks below the hinoki which means there are more growing naturally in the forests of Japan. Both hinoki and sawara are sensitive to pollution which means they're grown away from urban populations.
According to the IUCN Red List of Threatened Species there is no cause for alarm, the tree is well-represented and is classified as 'Least Concern'. This is good news for wood-lovers and conservationists. Nevertheless, our suppliers manage the entire forest carefully with regard to the longevity of this eco-system.
Properties of Sawara
Sawara has a warm cherry-like color, a beautiful straight grain and is very aromatic. The beautiful fine color of the wood reflects the pure environment in which the trees grow. Sawara appeals to those who think hinoki is too pale. Sawara shares the same rot-resistant qualities as hinoki and is used in the construction of shrines and temples and of course ofuro bathtubs.
Sawara is becoming a very popular material also among the Japan-lover community because of its color and reasonable price.