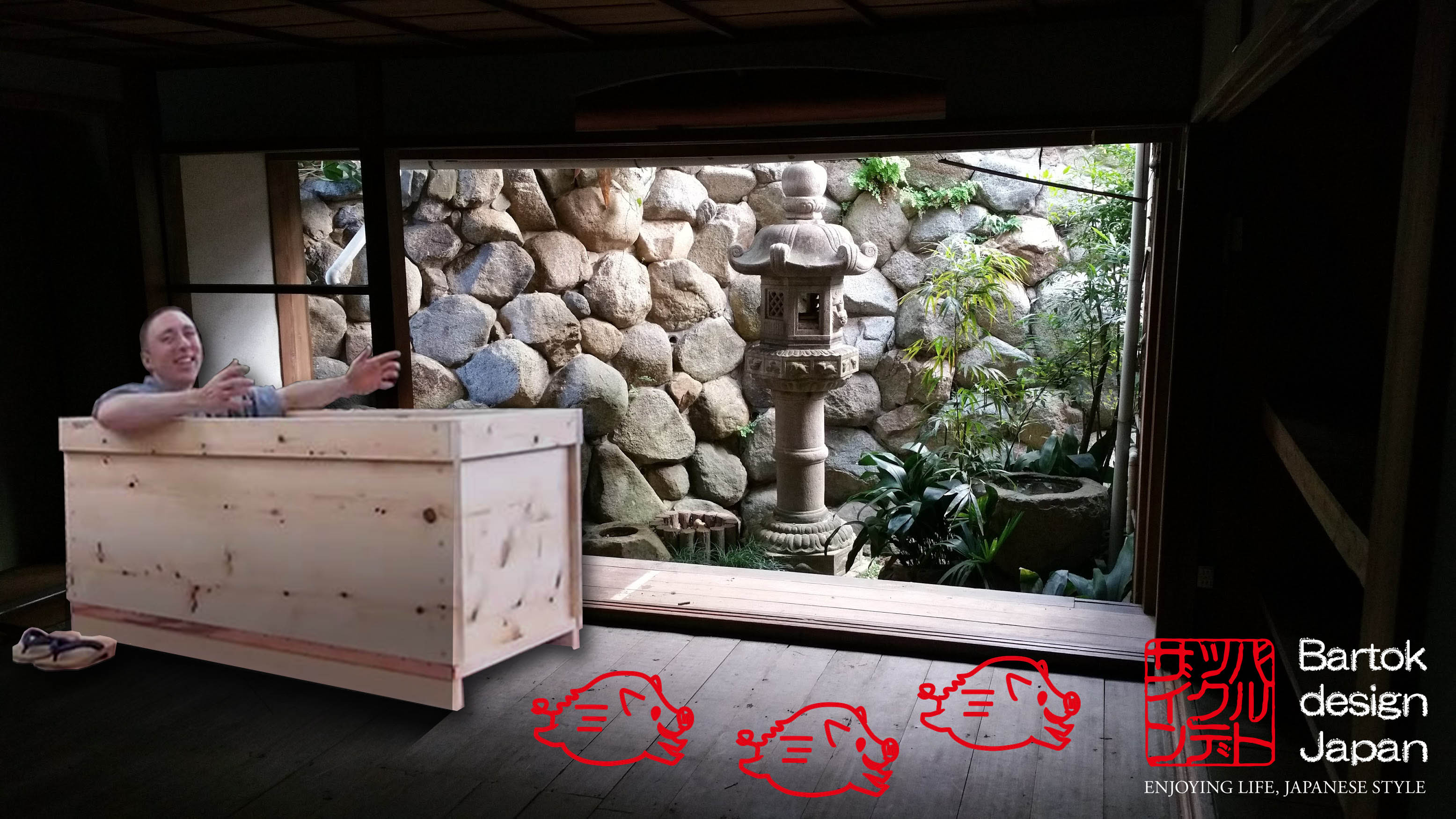 The end of year holidays are always a good occasion to relax with the legs under a "kotatsu" heated table, eat tangerines and think of old friends.
It is also a time to look back at accomplishments, things that could have gone better and to brush up the plan for 2019.
In the past year we celebrated our 15 years of operation with a record result consisting in 45 projects and more than 500,000 USD in sales. Of course it is a crumb compared to the revenues of large companies but it is enough to feed our dozen of craftsmen and keep them busy with their good work.
Now we are blessed that our business is growing and that we are receiving press exposure etc. but I am realizing that if I want to preserve our company in the long term I have to take a more active role in promoting the ofuro culture.
The craftsmen are aging (the youngest one is 65 years old…) and the business is not enough to justify seeking for younger apprentices. They say it takes at let 10 years to understand the wood, its memories and its behaviors. In the past young trainees were willing to work for a cup of rice for few years in exchange of being taught the secrets of the craft. But now youngsters need other types of motivations…
For this reason, this year I invested time and resources to connect more with the B2B market.
In August I went to Dubai (The Hotel Show).
In September to Phoenix (USA) for a trade show specialized in spa.
In October, I participated to the Hotelier Summit in Jakarta (Indonesia).
By developing a new market targeting business users (hotels, spas, resorts, luxury yachts etc.) I should be able to provide the economic stability necessary for the craftsmen to structure for the long term. Also, this dynamic international market may be an element to attract younger craftsmen who can envision their works installed in famous projects worldwide etc.
I am planning to implement this course of action in 2019 and I just wanted to share this with the other Japanese-lovers who are following this news letter.
I apologize if it was boring (and for the too many sentences starting with "I" and "We") etc.
But if a letter is "one-way" per definition, the writer is of course hoping to receive a reply…!
Even if this communication is sent as a newsletter, I have in mind all of you, individually, with the memories of the projects we did together or the emails we exchanged.
Therefore, if you have any suggestion, any comment, any request, please let me know!
Bartok design is our community! so do not be afraid to reach me with your ideas.
May the year of the wild boar (2019) bring you all the happiness, energy, strength and health you deserve and it only remains to me to wish you a…
HAPPY NEW YEAR!!
All the Best//
iacopo torrini
Bartok design Japan Co.
japan@bartokdesign.com