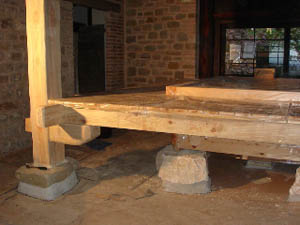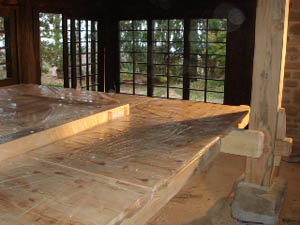 The tub has been mounted, around is a wide hinoki duckboard.
The stone floor, the ceiling beams…
I can see everywhere passionate details and feel a magic atmosphere…
I am really overwhelmed by the emotions looking at these pictures.
It is central Italy but really feels like Edo period Japan. This is not just because the materials are original, but because the spirit, the concept of the project is authentic.
https://bartokdesign.com/wp-admin/options-reading.php
In the end, when man respects nature and put care and love in his acts, even different cultures touch and become one. I am sure that people entering in this ofuro will understand something more of the real essence of humanity.