We received the request from a previous customer of custom bath accessories to match an asnaro tub.
We received precise information and could elaborate it to include traditional japanese construction details.
The small parts in the picture are door pulls and robe hooks.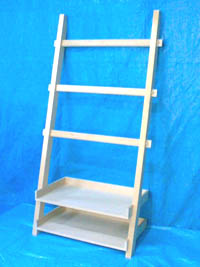 The "towel ladder" is divided in pieces for an easy assembly on site. This allowed fit within the set sizes for postal parcels. Using EMS mail for small shipments is fast, cheap and without fuss.