sorry, sold out!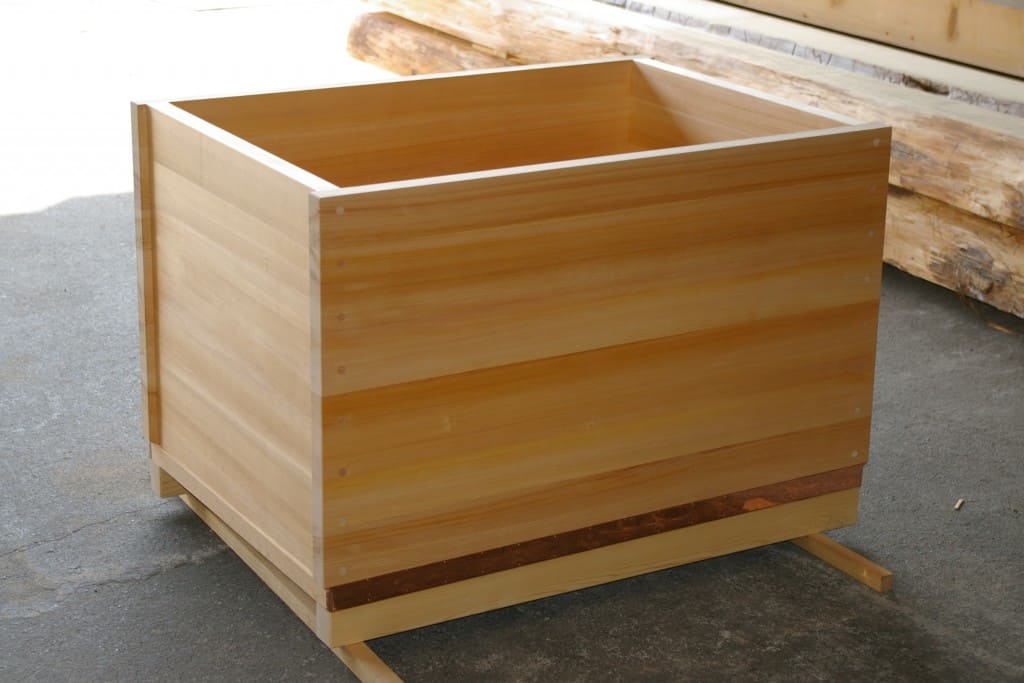 There is one characteristic in common among out last three outlet tubs: they are all made with sawara wood.
In this period (of course it is not the season, is more of a market trend) there is a lot of sawara on the market. Some of our suppliers offer nice and cheap lots of sawara. Some other lumberyards in our network decide to put the world "end" to their secular business and get rid (slowly but constantly) of their stock. Again more and more premium sawara wood lining up in our warehouse.
This is why our Ikeda-san decided to offer this tub at a ridiculous price.
When I asked him if he didn`t make a mistake, he replied that he received the material at nominal price and he wanted to share it with the japan-lovers community!
It often happens in the sakura blossom season… Even the grumpier Japanese are so happy that they feel the urge to do something for others.
Anyway be sure that it won`t last so if it works for you just do not let this tub go!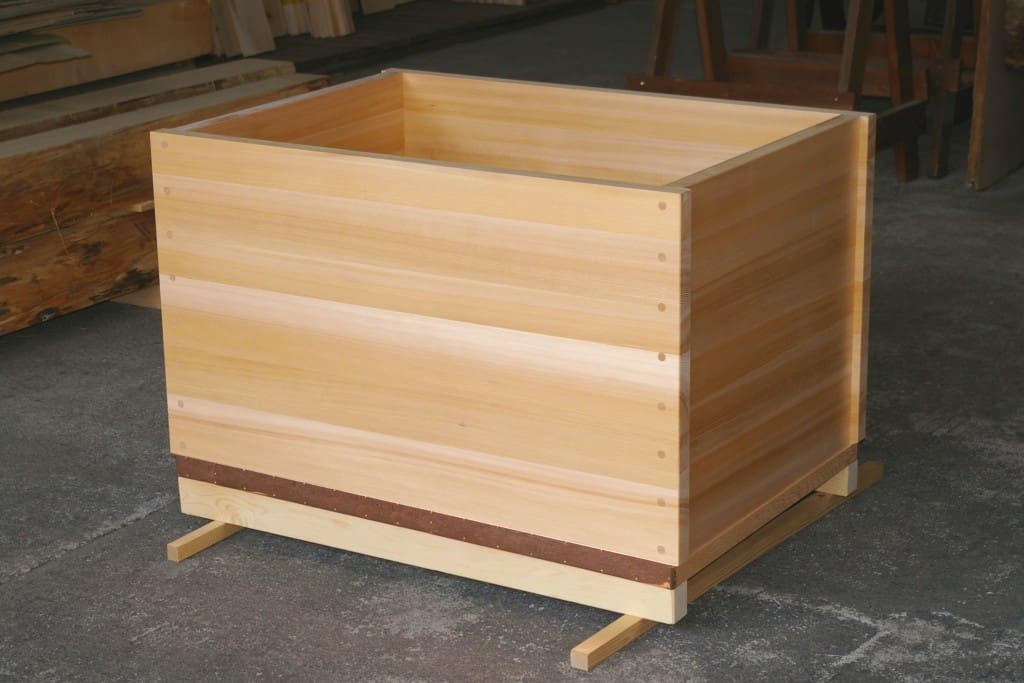 Here are the specs:
L1000mm x W700mm x H675mm (external dimensions) 580mm(deep)
material: knotless natural Sawara wood
drawing: sawara-springtime-outlet-sketch
---
quotation:
1) AB grade tub (quatersawn) : 305,000. JPY
2) Packaging: 120x90x88cm plywood box: 30,000. JPY
3) transportation: to be quoted
(please let us know your exact address: we will provide a quotation before you purchase the tub)
-> contact me at japan@bartokdesign.com for any question.