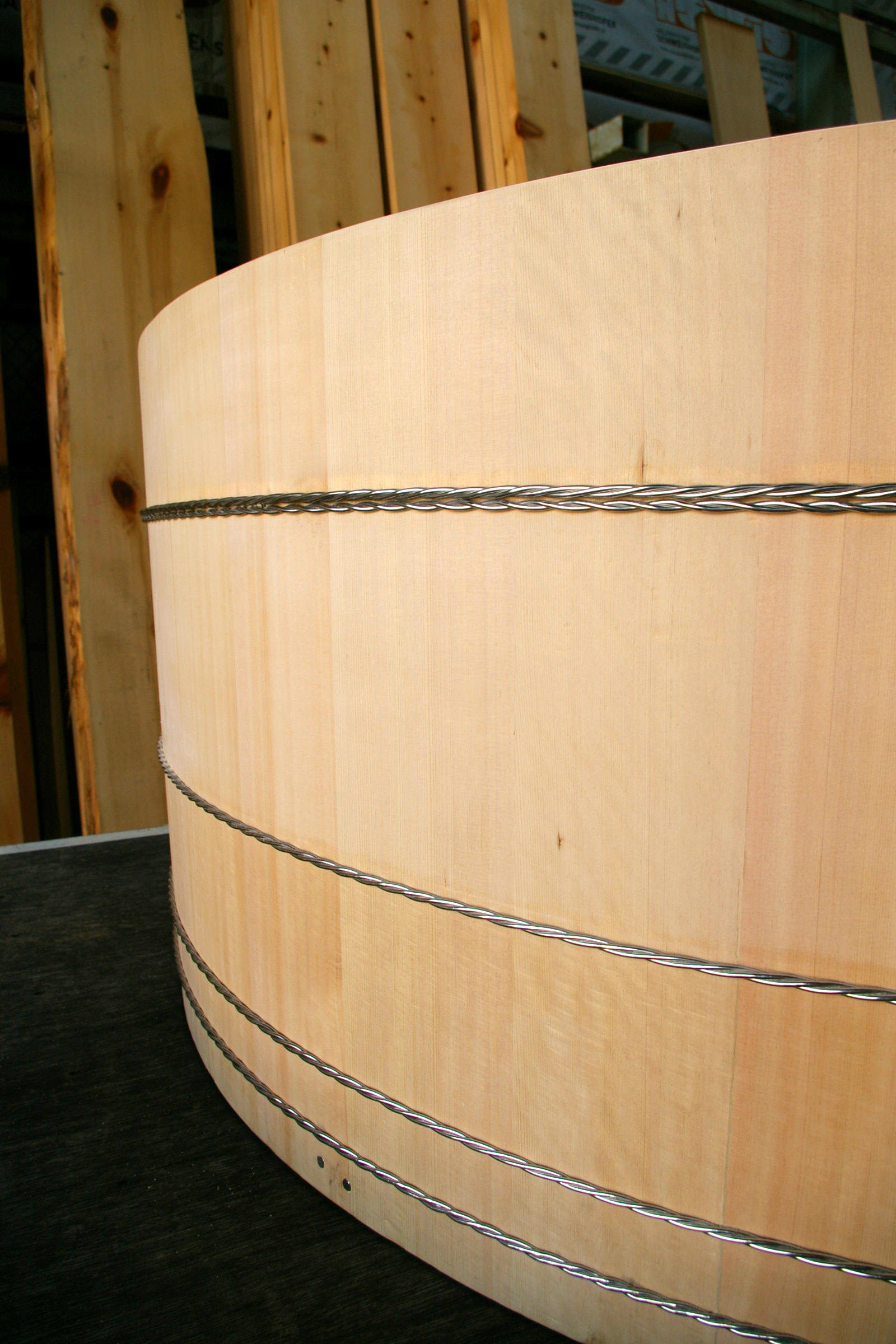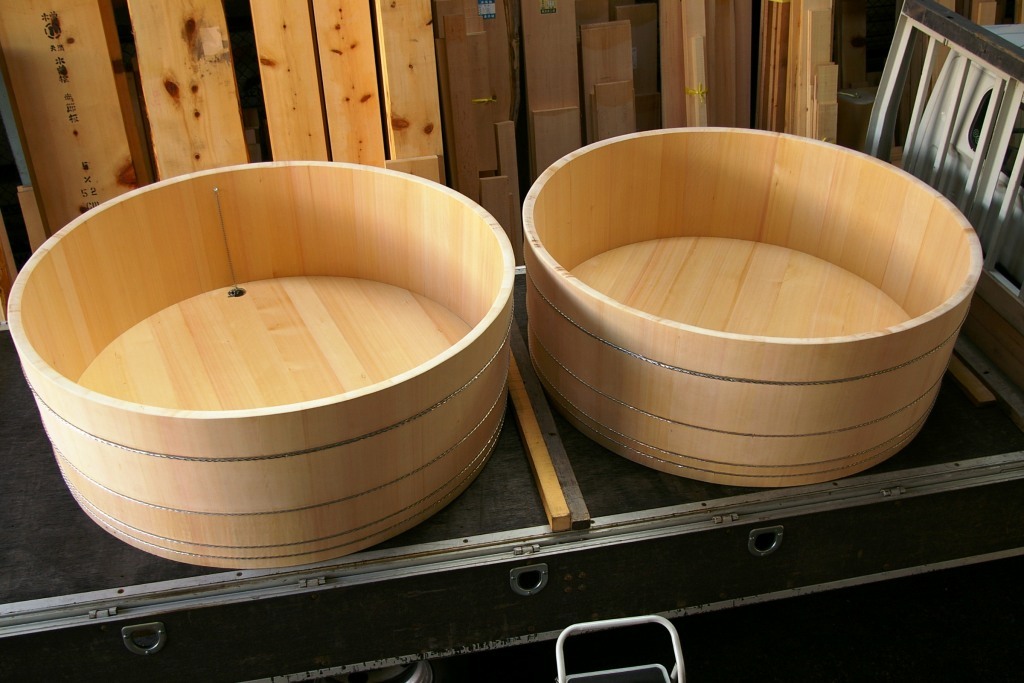 These large round tubs were made for a hot spring luxury hotel near Mt. Fuji.
They are so beautiful to look at that I could stay here staring for hours…
Can you imagine how would it be to take a hot bath inside?
Just for your information, round tubs of this size go for 16,000 + per piece, without transportation cost…
On the other end, how much is our physical and mental health worth?
We do not have statistical data but it is known that a relaxing bath a day improves almost all body functions and extend life-span. Additionally it is also believed to improve relations and productivity.
This may be the reasons that made a client comment "In this time of financial uncertainty, a japanese tub is actually the best investment I made. Under all points of view."