Finally, my prayers seem to have reached some sensible ears up in Heaven…!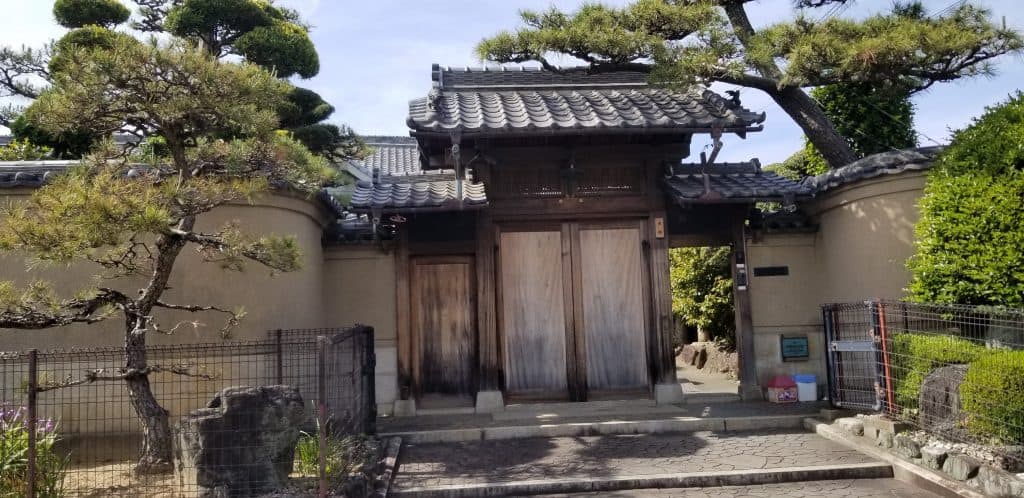 An enlightened owner inherited a high grade and extremely well preserved house in Wakayama. The house is a 1,400㎡ (mostly 1 story, 2 rooms on the upper floor) timber frame house on a 3,100㎡ lot.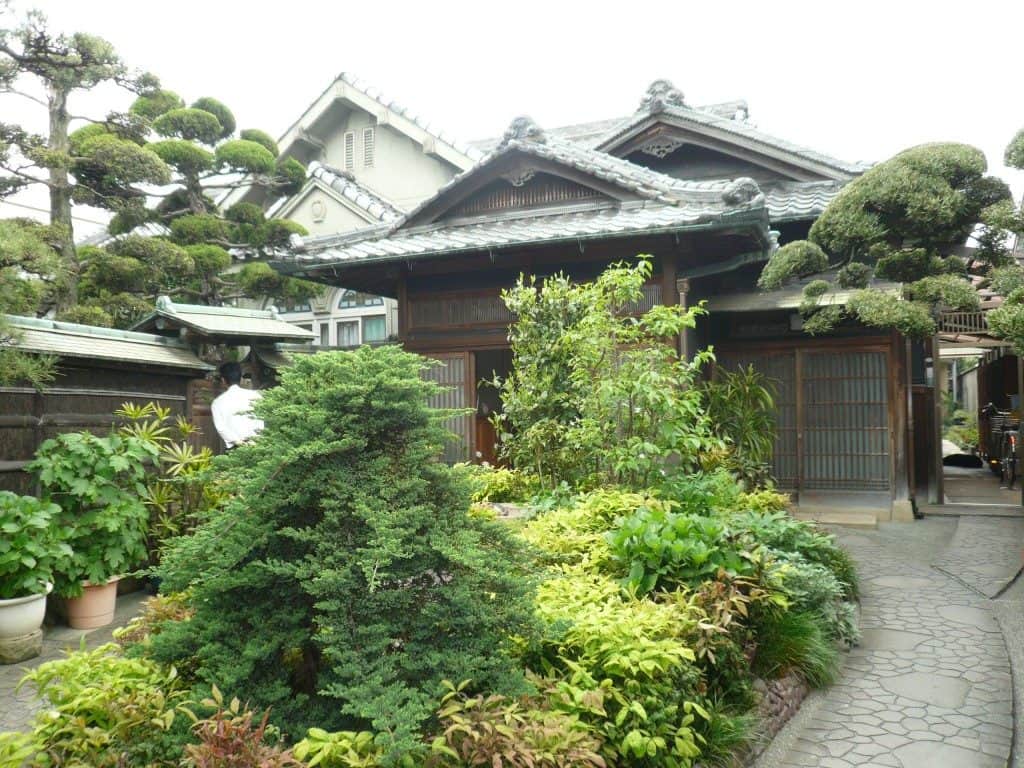 K-house is relatively new (1940) but being pre-war, it belongs to a sensibility, culture of material and aesthetic sense that unfortunately is now lost and unknown to post war architecture.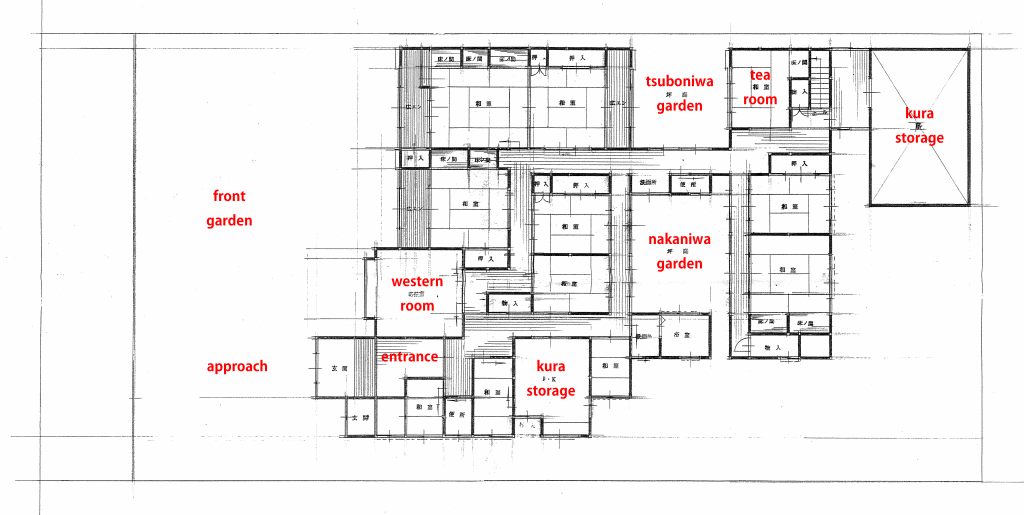 I am not being nostalgic: it is an evaluation based on the virtue of the design elements: knowledgeable but with a scent of fantasy.
If you look at the photos below (↓) you will agree that the sukiya-zukuri style in the Taisho and early Showa period is probably the highest point reached by Japanese architecture. The materials are selected with respect for their features. There is wit and irony. Nature mingles with architecture and even penetrates it as branches become railings and full moons become windows.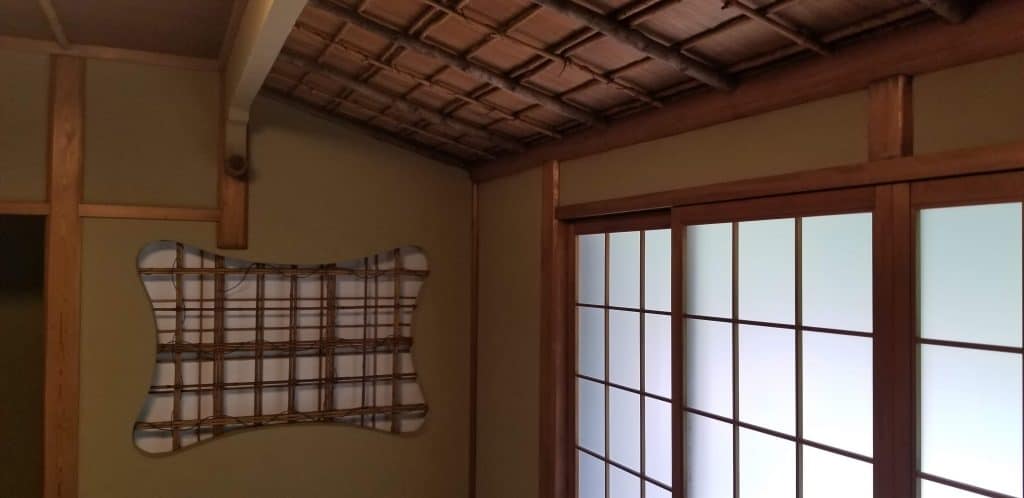 But this house is also very practical and built with dedication for the highest quality in the manufacture. There is a You-ma (western style room) with a flavor of art deco. The inlay wood floors, stained glass windows, molded ceiling and concealed sliding doors are as fresh as when the owner`s grandfather was entertaining guests here.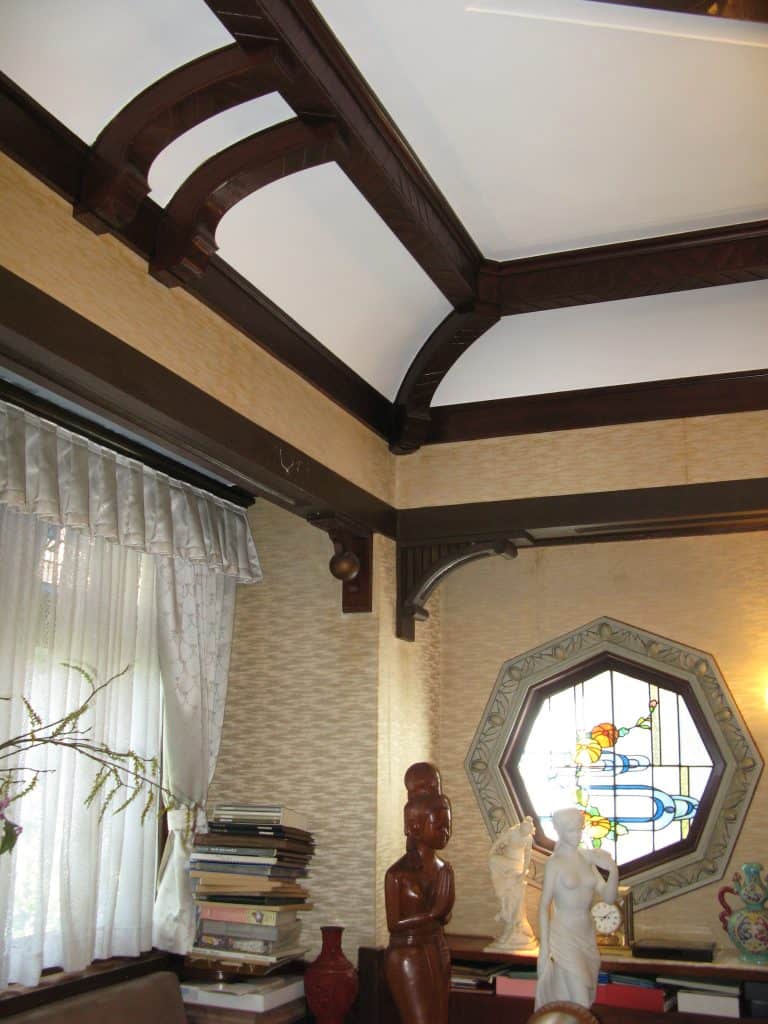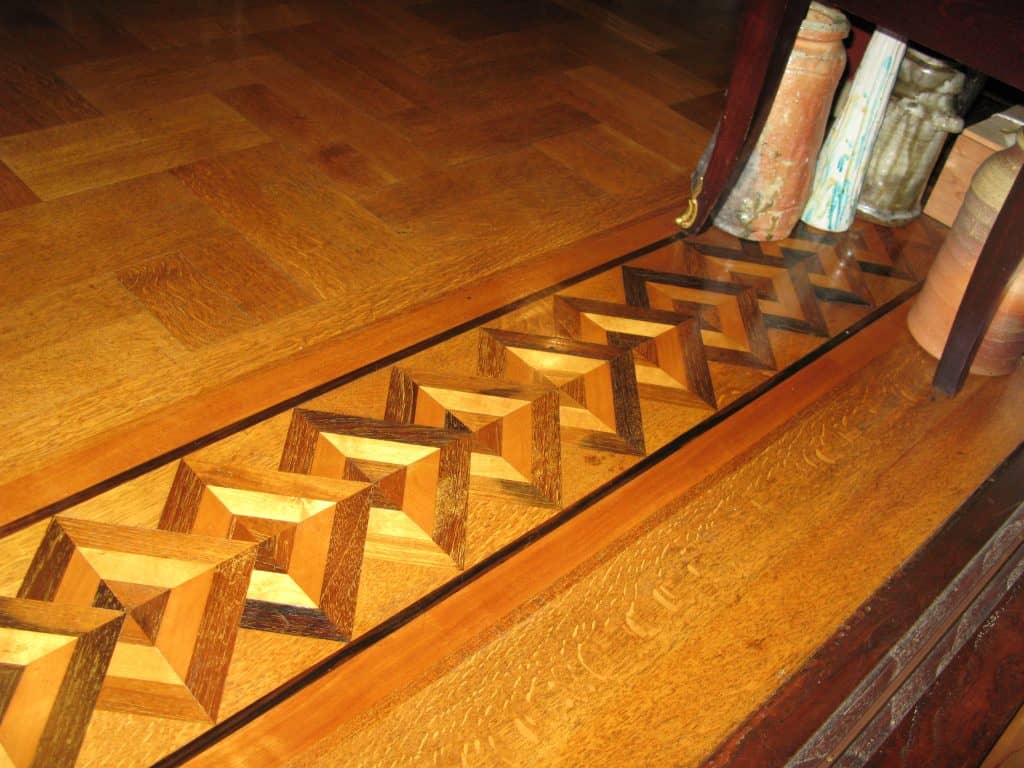 There is a front garden, a back garden and 2 inner gardens so you can be feel the reassuring presence of nature everywhere you are. Can you imagine the full 5-sensorial experience of enjoying a cup of freshly brewed tea while sitting on an agari-ishi among the chirping of birds in a crisp october afternoon?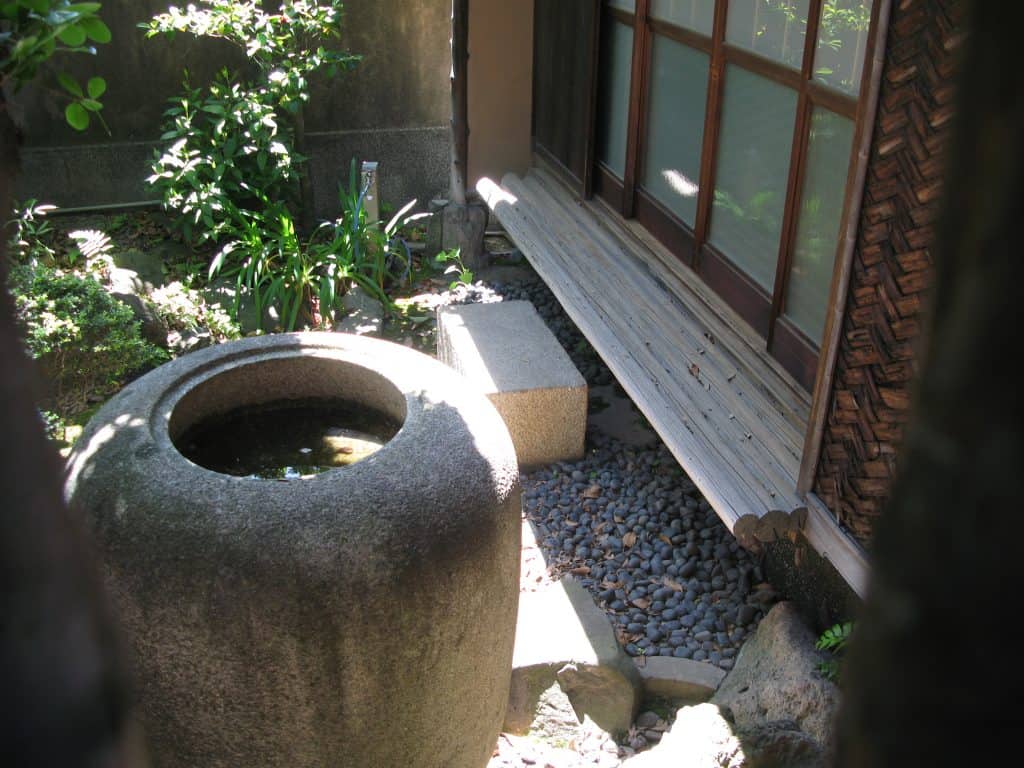 Of course there is a tea room, very comfortable with its not so low nijiri-guchi entrance and thousands of dollars worth "ro" brazier. The naturalistic ceiling and shoji makes you feel in the forest even when you are comfortably sit on the hand woven tatamis.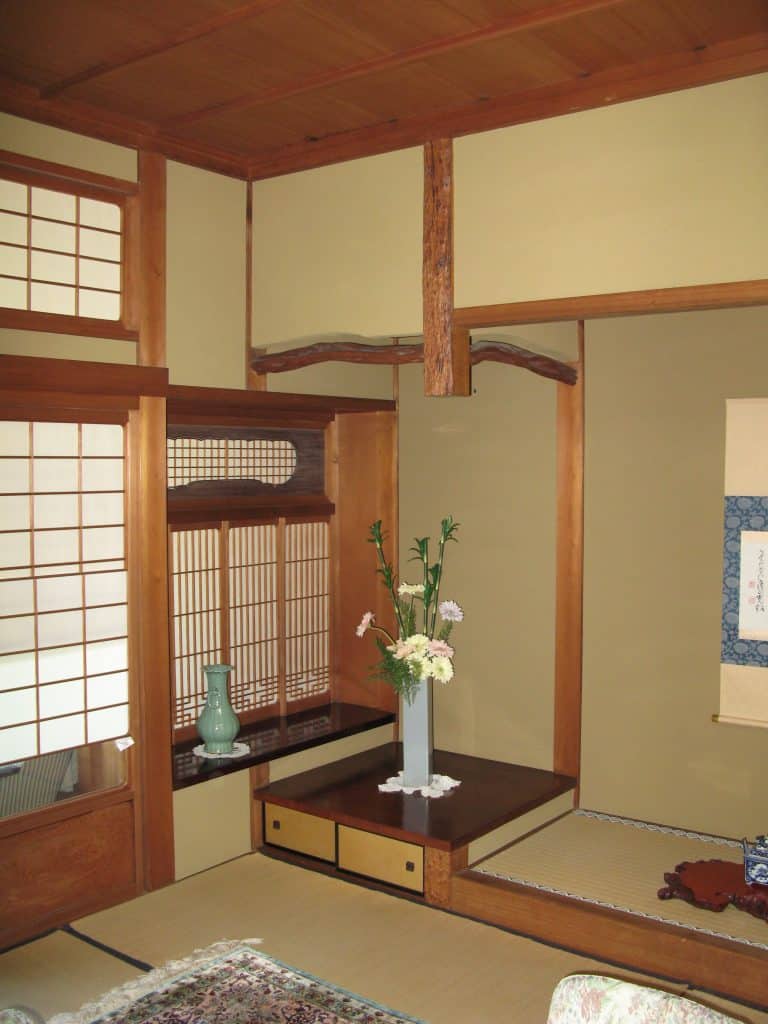 The Kura storage is usually a detached building with thick walls and refractory foundations to protect the family treasures from a possible fire.
In this case, for convenience the Kura is attached to the house so it is not necessary to go outside. The door is of the same quality of a safe, maybe if not heavier and thicker. Nonetheless, it moves without a sound on the big hinges and the dovetail of the doors profile matches like two pieces of a jigsaw puzzle.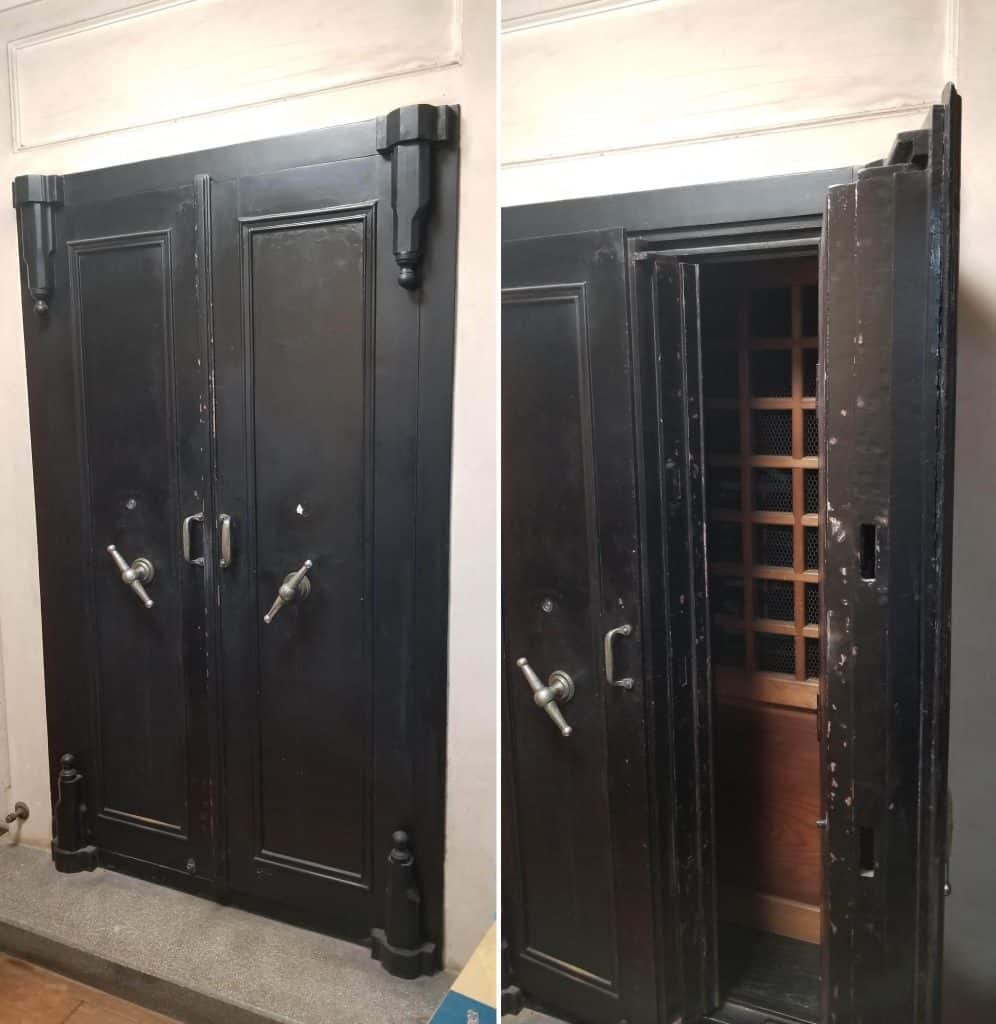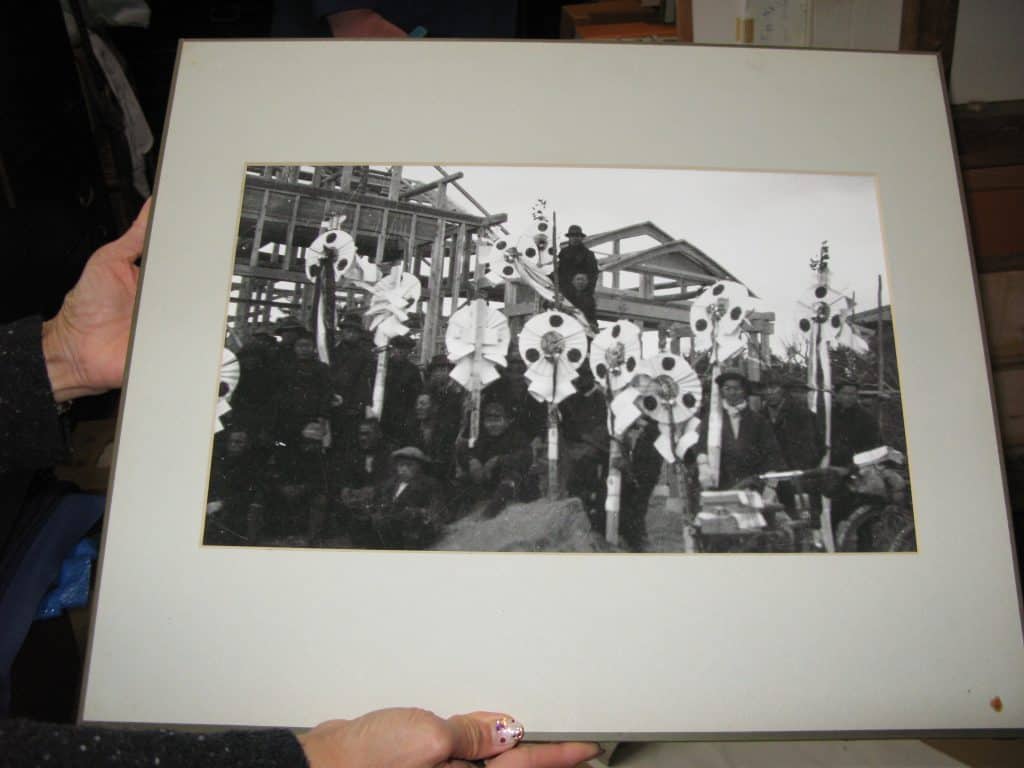 This house was registered 4 years ago as a "Tangible cultural property".
Here is some background. Japanese legislators in 1950 created a set of rules to protect "Important cultural assets". The rules are very strict and were aiming at mummifying the buildings, removing their functionality. While applicable to public and religious buildings it was a calamity for the private owners who, put in front of the choice of losing control of the asset
in most cases decided hastily to demolish the ancestral residence before the filing procedures were completed. After 46 years, Japanese legislators, finally understood that the rigidity in the protective measure was creating the opposite effect of obliterating one by one the architectural treasures and in 1996 they created the possibility of filing buildings as usable. A
"Tangible cultural property" must be protected in their integrity but it is possible to upgrade the toilet, or to use a part as a cafe or guest house.
The status of cultural property of course disables a speculative redevelopment of the real estate but offers tax breaks.
It is not a great help for owners but at least is not a further burden and
enlightened heirs are deciding to give it a chance and try to make the house blossom again.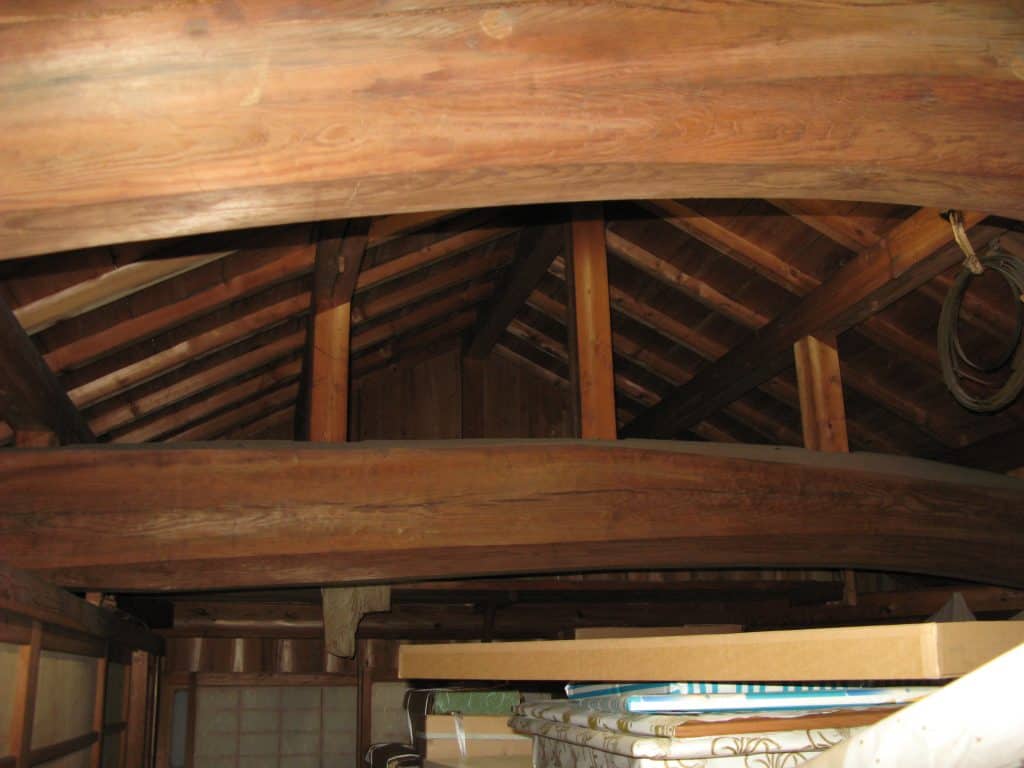 In this case, K-house is in pristine conditions and does not really need repairs or reinforcing. But the owner (and we are on the same wavelength) does not want to create a museum here. He is looking for ideas to share with the world (and especially foreign tourists) the refined sensibility of traditional japanese architecture and crafts.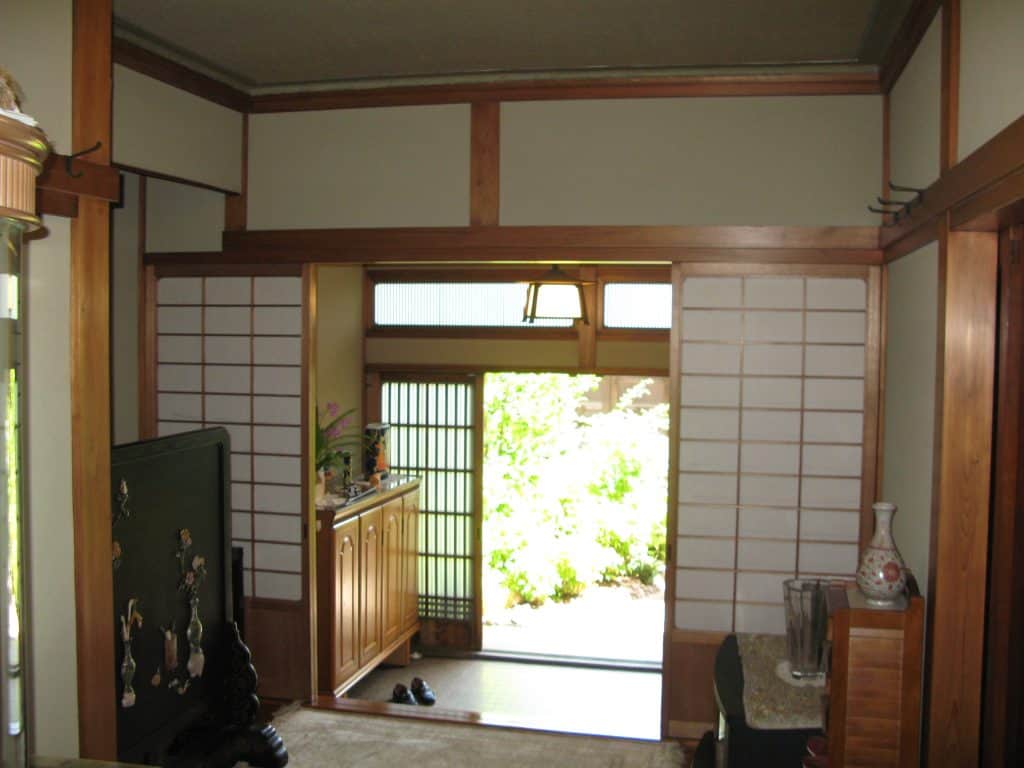 Here is where you and your ideas enter into the game. I would love to hear your opinions, comments, ideas of how to make this project shine and possibly use this energy to create a broader movement and a new culture about traditional japan and tourism.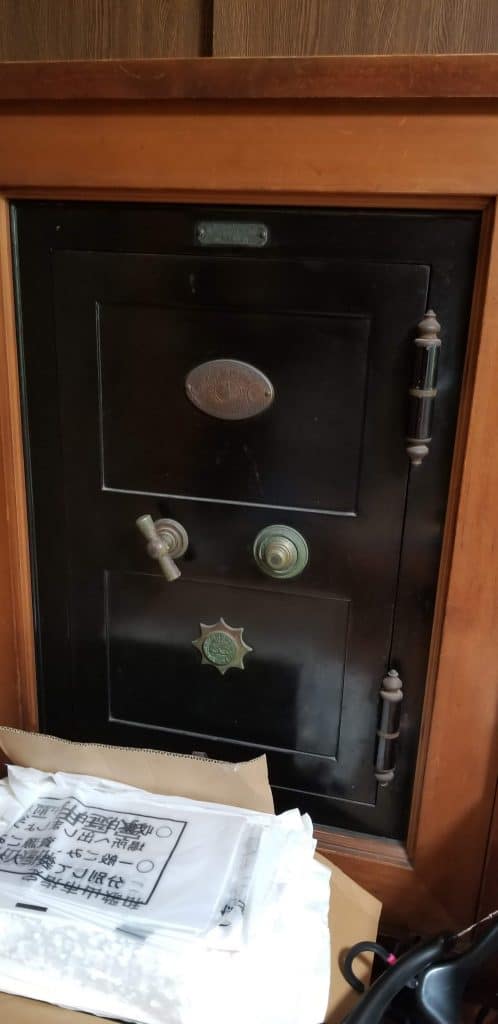 Here are some ideas we are working on:
EXPERIENCE TOURISM: offer the possibility to do "experiences" in the house. For instance, join a culinary class and then eat all together. Experience a tea ceremony, a calligraphy class, a koto harp, gardening lesson etc.
ART SPACE: use the rooms to exibit art, maybe even contemporary art and perform concerts.
ESCAPE GAME: create puzzles based on this fascinating and authentic theme for an Indiana Jones like adventure (understand the traditional patterns, materials, techniques through a game)
VIP TOURISM: with some concepts borrowed from Relais & Châteaux, make available the house for small groups upon reservation. This program could be connected with an express service to visit exclusive locations in the Kansai Area with an helicopter.
SHUTTER CHANCE(S): we could have access to 2000 kimonos contemporary of the house. Each one is hand made by famous artists and used to belong to geisha or high society women. We could make it possible to wear the kimonos and experience a tea (or an espresso!) while being with the body and spirit back in prewar Japan. Also the fusuma doors may be swapped with more colorful and artistic doors according to the seasons and provide for great instagram situations.
OTHER IDEAS =?????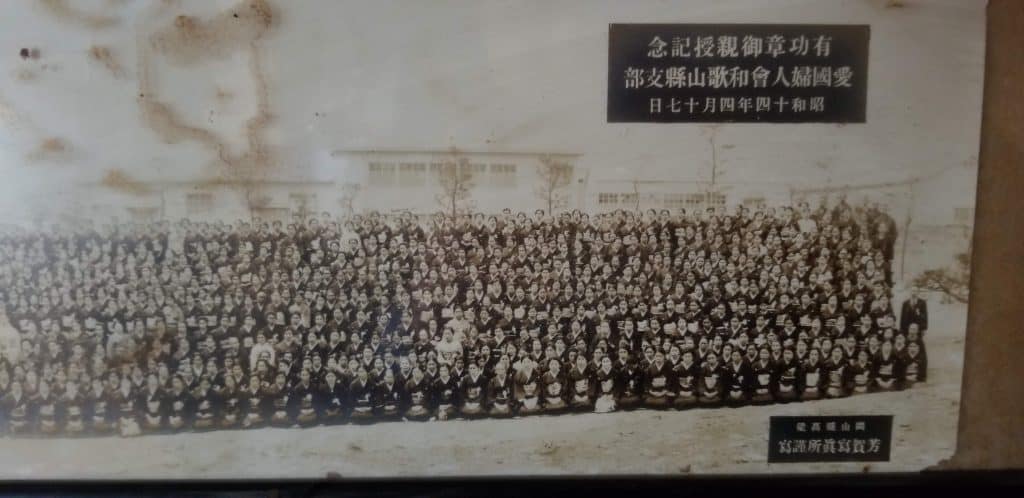 Keep in mind our 2 restrictions:
A) management: the owner does not want to be involved in the management of an Air BNB. Therefore unless you have a very convincing reason, we are not considering overnight stay.

B) regulations: given that the building was built before the Construction standard code, it is impossible in practice to change the destination of use (say to ryokan or to restaurant), anyway some commercial activities may be allowed for areas below 50㎡.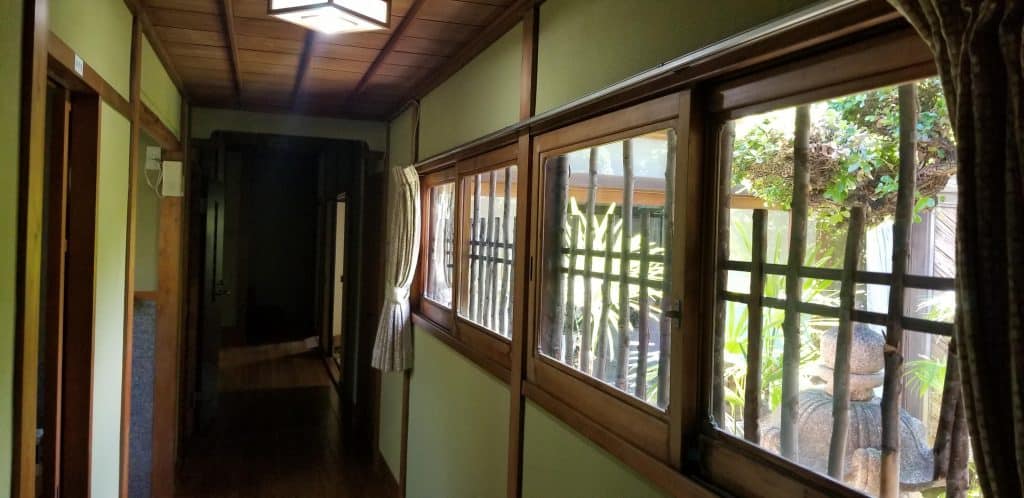 This is all for the moment, just to bring on bring you up to par. And here starts the challenge: I have to submit a concrete plan. And I need your ideas and comments!
The next operative meeting will be on 5/23 (thu) so any hint, example, word of encouragement etc. is very welcome!
Thank you in advance for your splendid support as usual m(_ _)m