Dear Iacopo!
I just want to send you some words, and pictures, from Norway, saying that we still are in love with our Hinoki bath tub, and we use it several times every week (except the warmest weeks of summer)!
On Christmas eve, our daughters (that have started to ask for a bath when they come to visit…:) wanted to have a "Christmas bath" – as did I of course. Inspired by the book "the japanese bath", I made a "Christmas edition" bath, as you can see from the picture.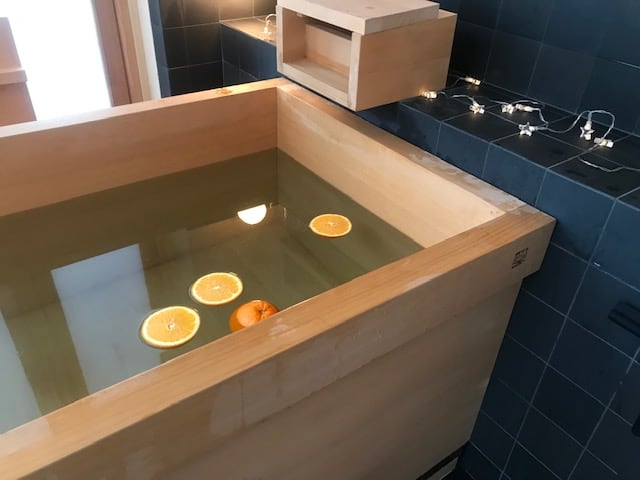 (We usually do not add anything to our tub water, of course, the hinoki scent is wonderful on it's own). I took the chance that this would not harm the tub, and it seems to do fine:)
Since our three daughters were using this bathroom during the Christmas holidays, we agreed that the use of perfume, hairspray etc would have to be used in another room (the toilet), not to ruin the hinoki scent that meets you as soon as you slide the door open, and greets and calms our senses. The shoji doors, which were sliding perfectly the first half year, have started to stop halfway for some reason. We have to look into that. Maybe the humidity has been too hard on them?

I follow your blog posts with great interest! It is exciting that you provide suggestions for future visits to Japan! Especially the hiking trips look very nice.
As Norway is a country with many travelers, and Japan becoming very popular, ideas are popping up… Hm. It is a real dilemma now, with our environmental challenges, not to travel so much with airplanes, on the other hand being adventurous and really love to travel..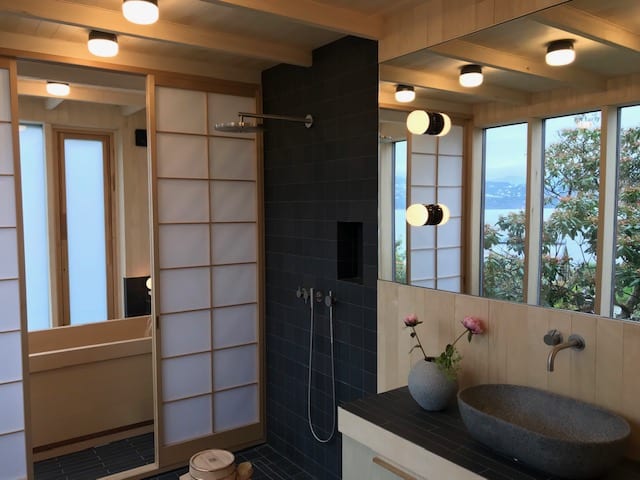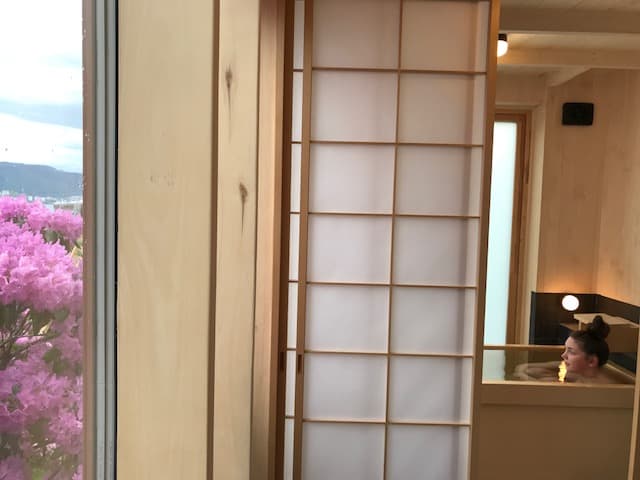 Anyway, Happy New Year and thank you for all your shared inspiration this past year!
So here are some pictures! You can see the lamps, that were not installed in your last pictures – and the rhododendron is blooming outside in the June pictures, beautiful when they reflect in the water. Unfortunately we have had no snow this winter so far, so no real wither pictures.. Since you are an architect, I attached some pictures of the room itself too. Look at the reflections from the tree outside on the wood panel behind the ofuro in the early morning light! (aspen wood). (Should you want to use some of the pictures, you are welcome of course:)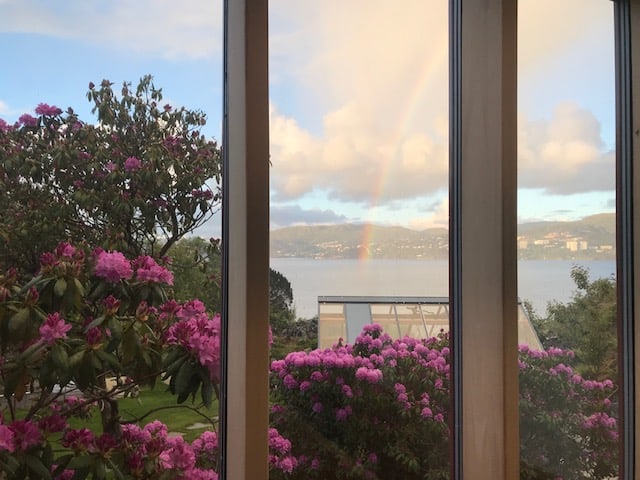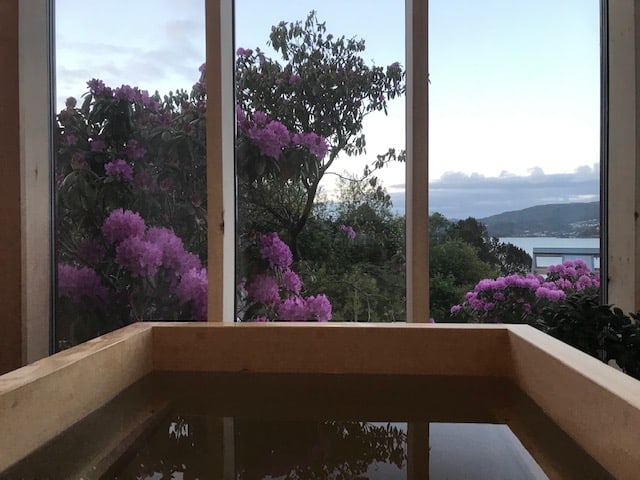 Remember, if you ever come to Norway, you would be most welcome to visit, and look for yourself:)
Warm greetings,
H.