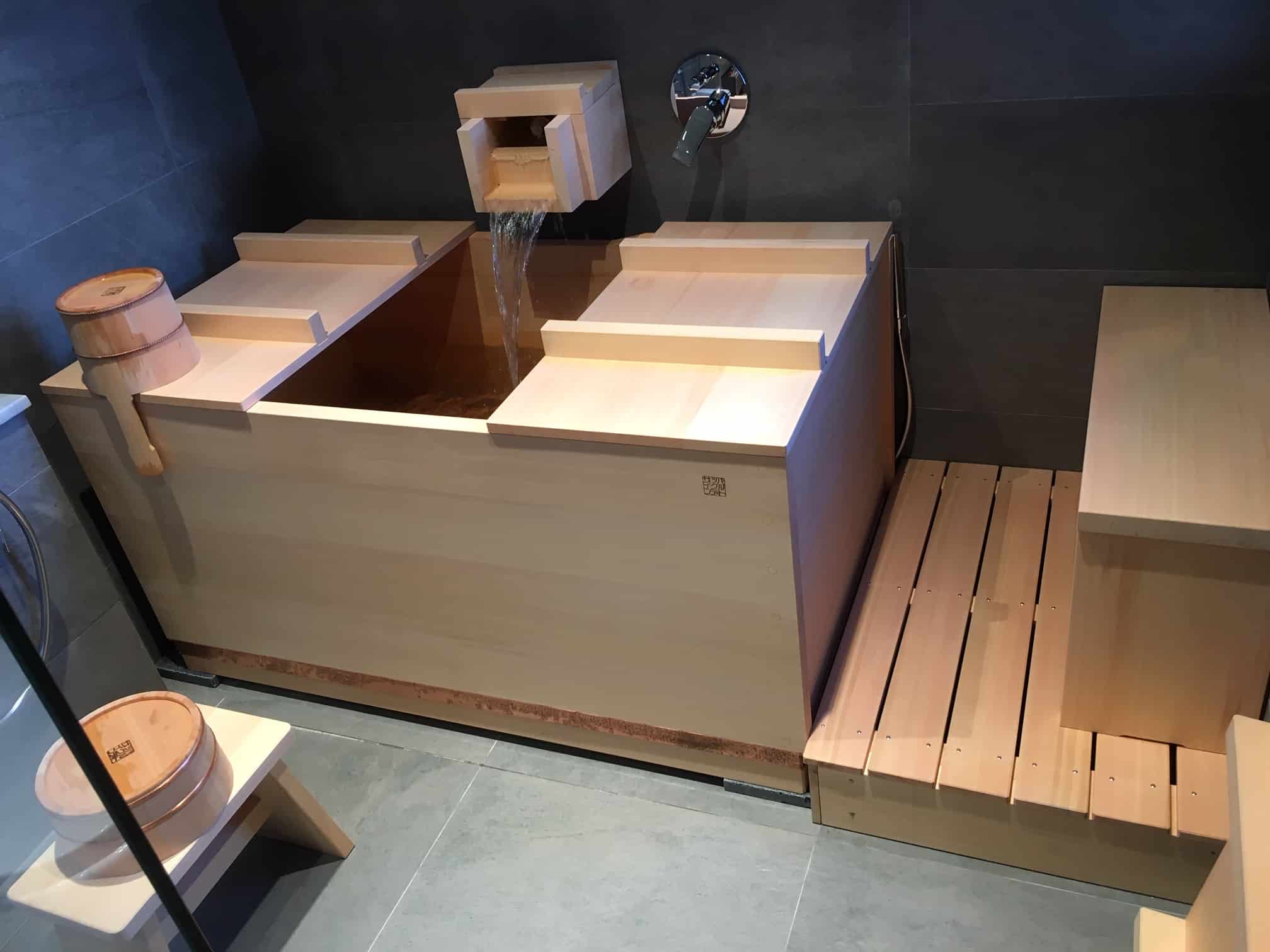 Dear Iacopo,
This reply is a little late, but I was waiting for the bathroom to be ready with some pictures before sending this review.
It has been quite a few years now that I had chanced upon your website. I don't recall what I was searching for 🙂
I am so glad I did though. A dream slowly became reality. A hinoki ofuro was high on my list to bring a little bit of Japan into our home.
We thank you and your team of artisans for making this possible. Grateful for your "site" visit before I ordered and we promptly received the tub in October. The smell was amazing and we had a few months of keeping it under wraps whilst slowly enjoying the aroma of the hinoki.
Finally installation was completed in early January.
My son, the official Ofuro and Onsen expert (he bathes 6-7 times a day when visiting onsens) was the first to try it out.
It was heaven – it was given the seal of approval. We bathe in it almost everyday or at least the wash area is used such, so it has been a worthwhile investment.
My youngest boy says he's inspired when watching the videos on your site. He now says he wants to be a carpenter and his wishlist for Christmas is a Kanna. Who knows, he changes his mind often but you and your artisans work has already inspired one young soul!
Wishing you all the best for 2019!
A. and Family
Dubai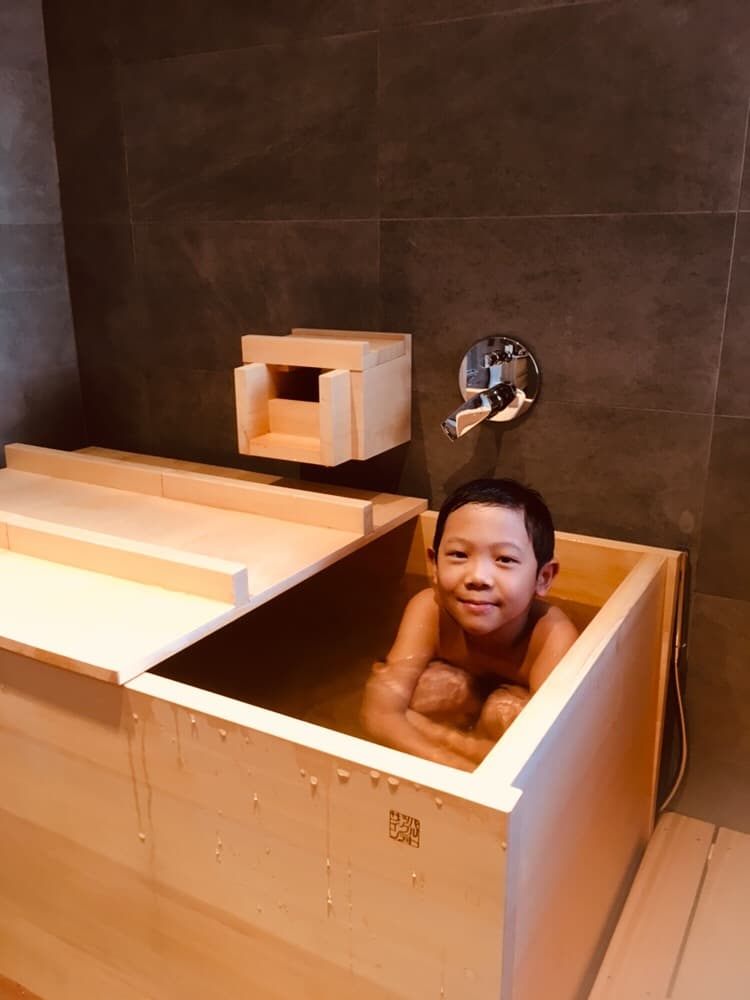 Our resident Onsen Expert

The boys enjoying the Ofuro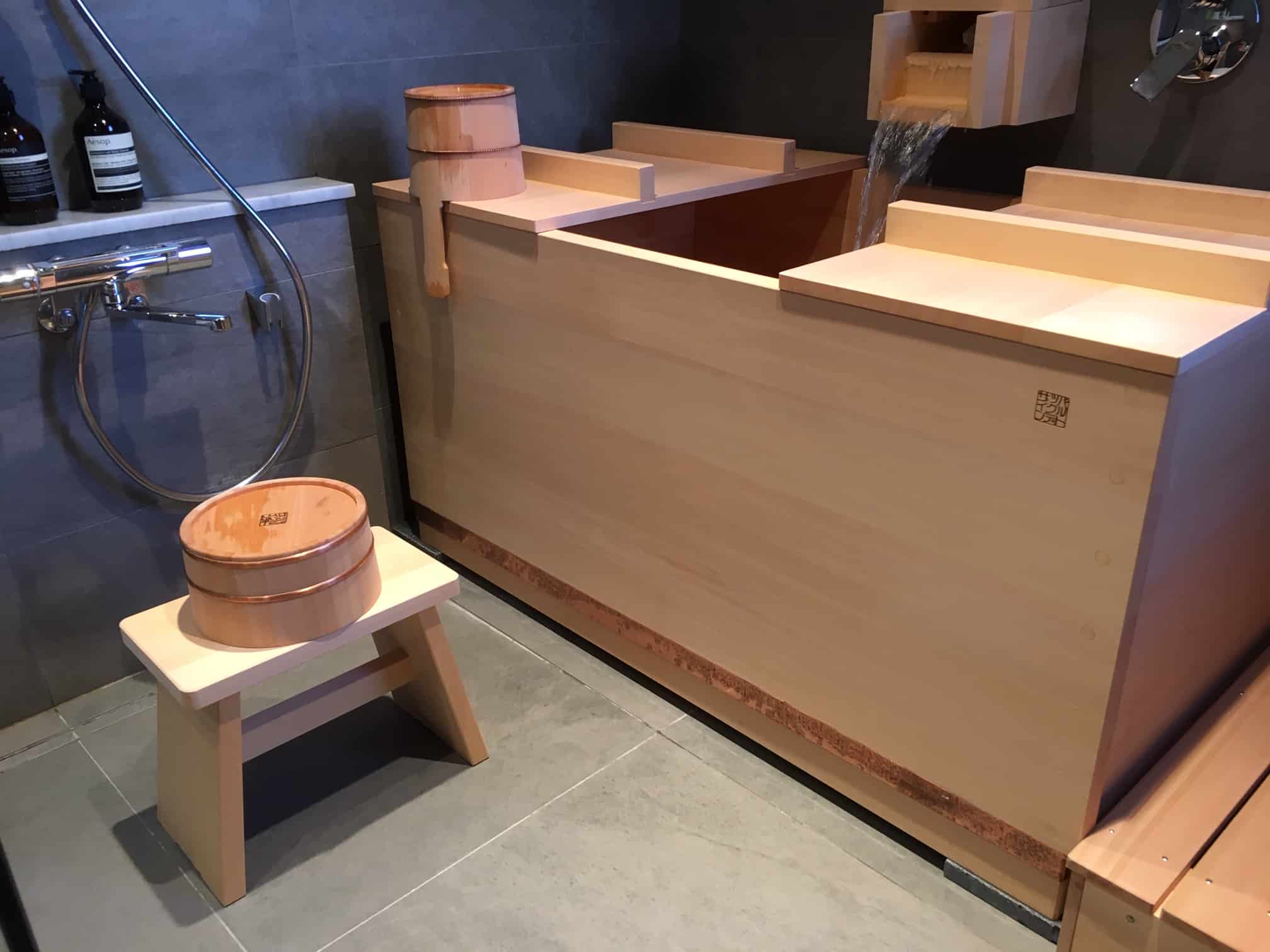 Wash area with TOTO tap imported from Japan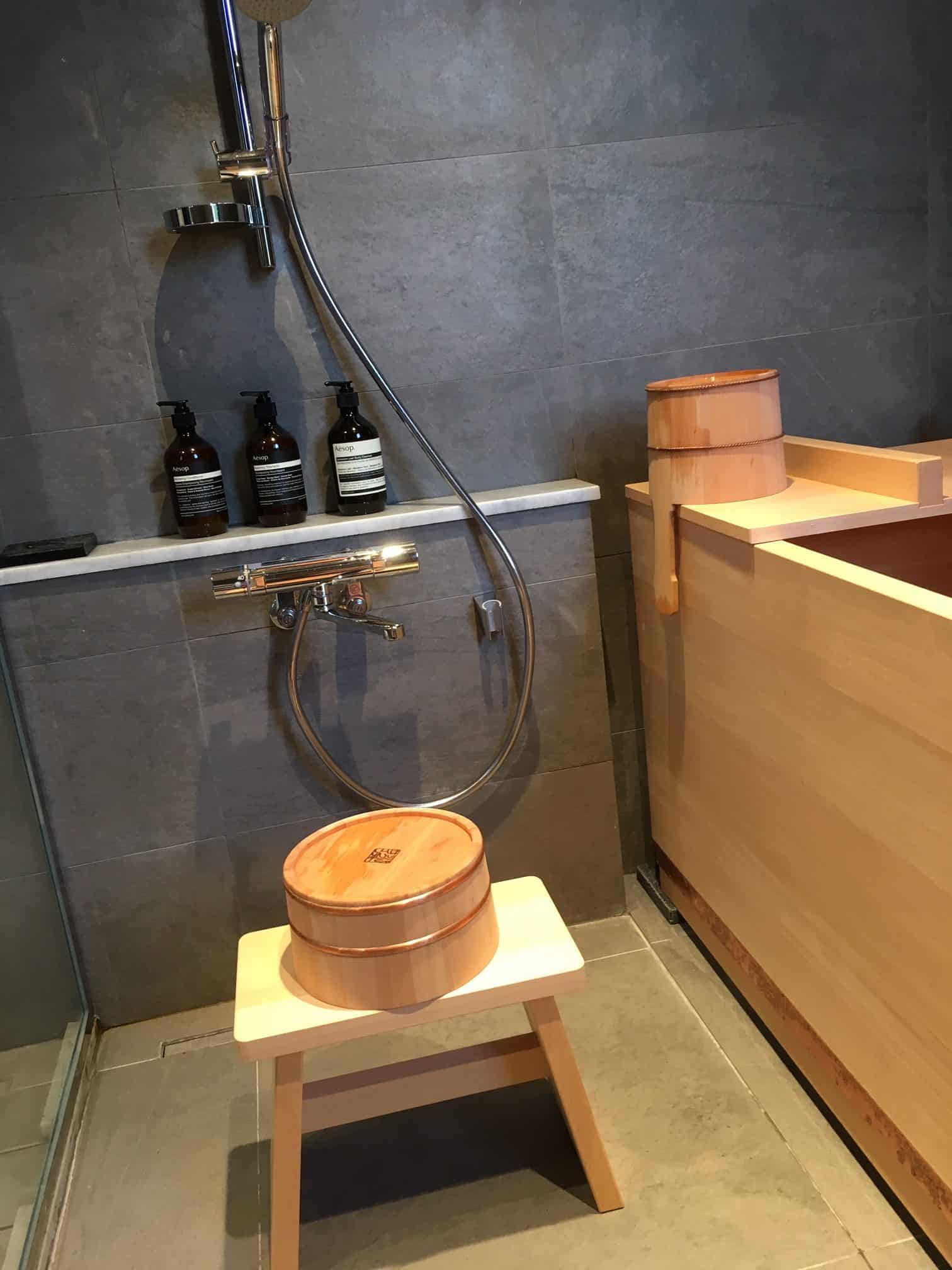 Close up view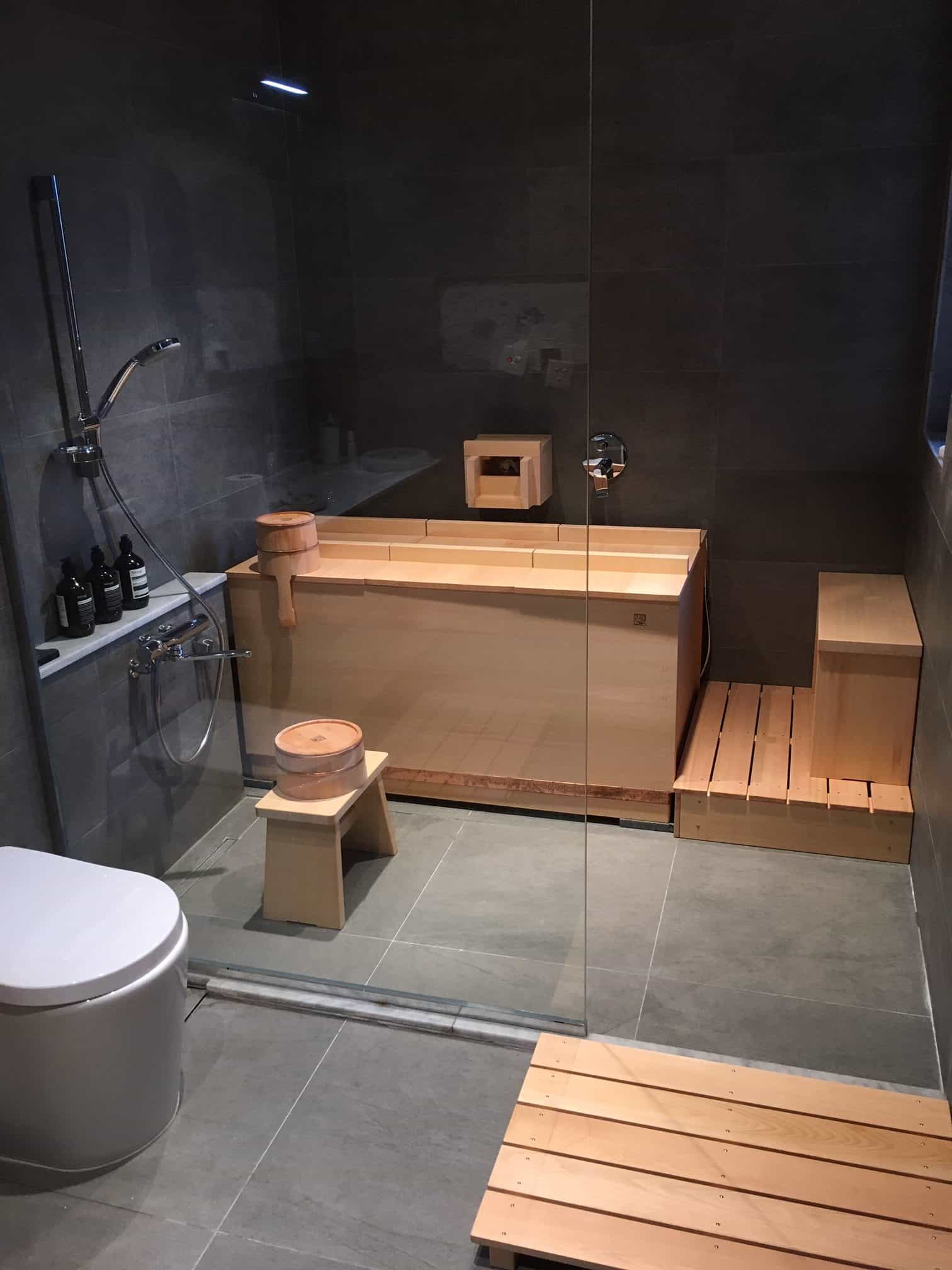 The Bath area with sunoko platform and step-bench