sorry, sold out!
In few weeks, leaves will start to change color.
I guess you already started craving for refreshing walks in the park, the creeping sound of the first fire and … long soaks in a soothing wooden bathtub.
Well, your wish must have been heard: we have a perfect outlet tub to enjoy a romantic winter: wide, deep and with an intense yet delicate scent.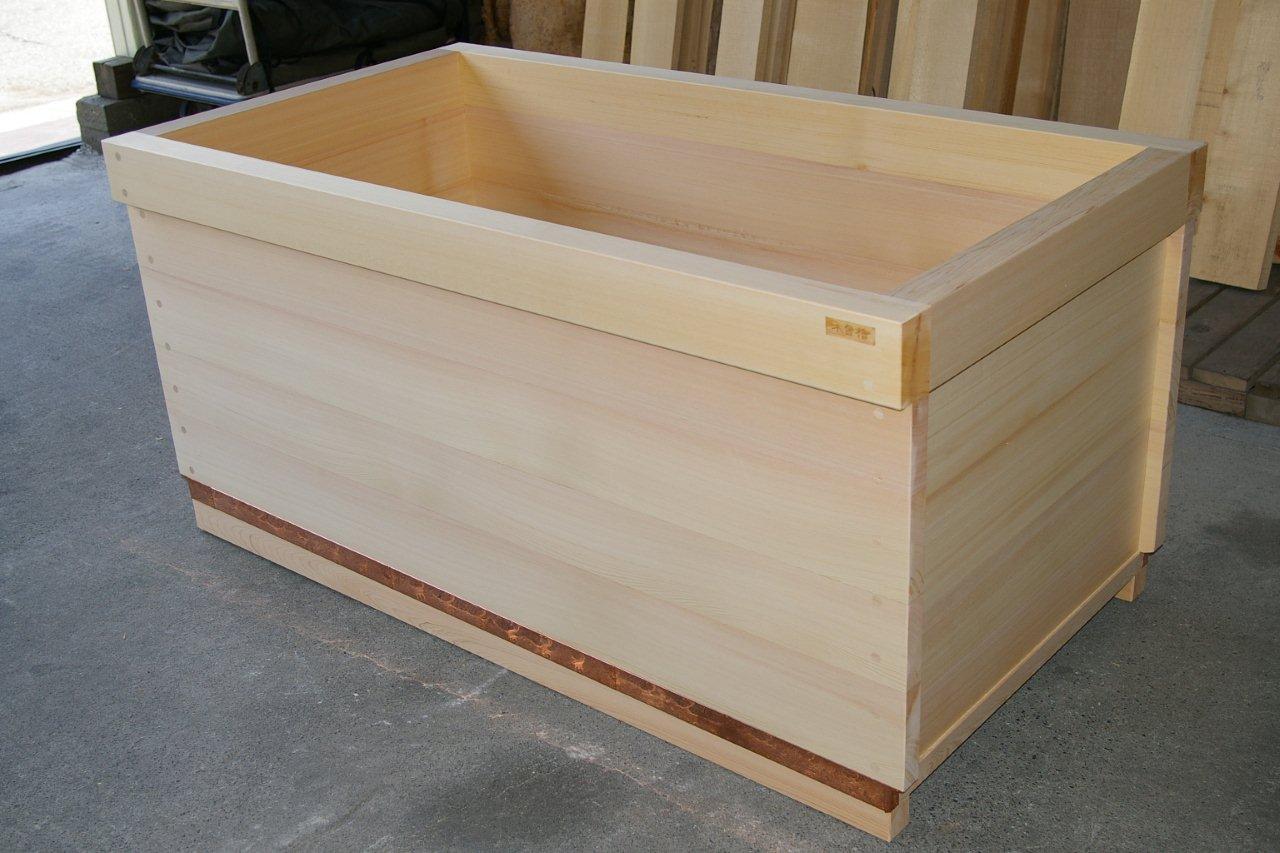 The wood is spotless 250 year old hinoki, from the kiso-valley.
Length is comfortable to stretch your legs and the tub is slightly deeper than normal to enjoy the full-immersion felling… The tub is OK for 2 users together (family or couple)
Here are the details:
size: L1400mm x W750mm x H670mm (external
dimensions) 590mm(depth)
quality: knotless natural Hinoki bathtub.
AB grade tub (quarter sawn) : 585,000. JPY
Packaging: 1550x900x900 wood box: 40,000. JPY
Pick up and delivery to Tokyo port or Narita air port: 15,000 JPY
For the payment, we accept Credit cards thru PAYPAL or contact us for wire transfer information to our bank account in Japan.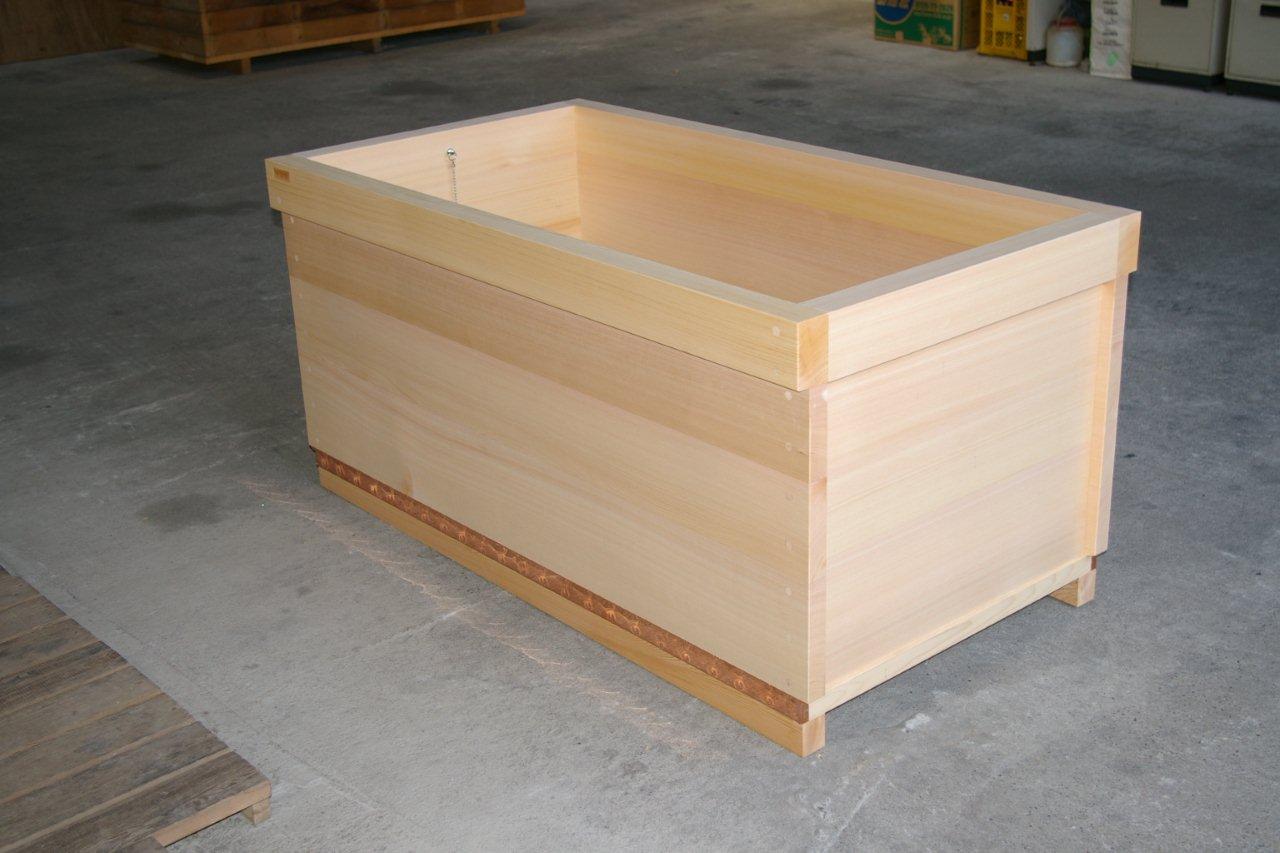 The tub has a sturdy top frame construction, is equipped with a copper apron and the joints are finished with wood dowels.
Click here: (hot tub drawing) to download it in acrobat format.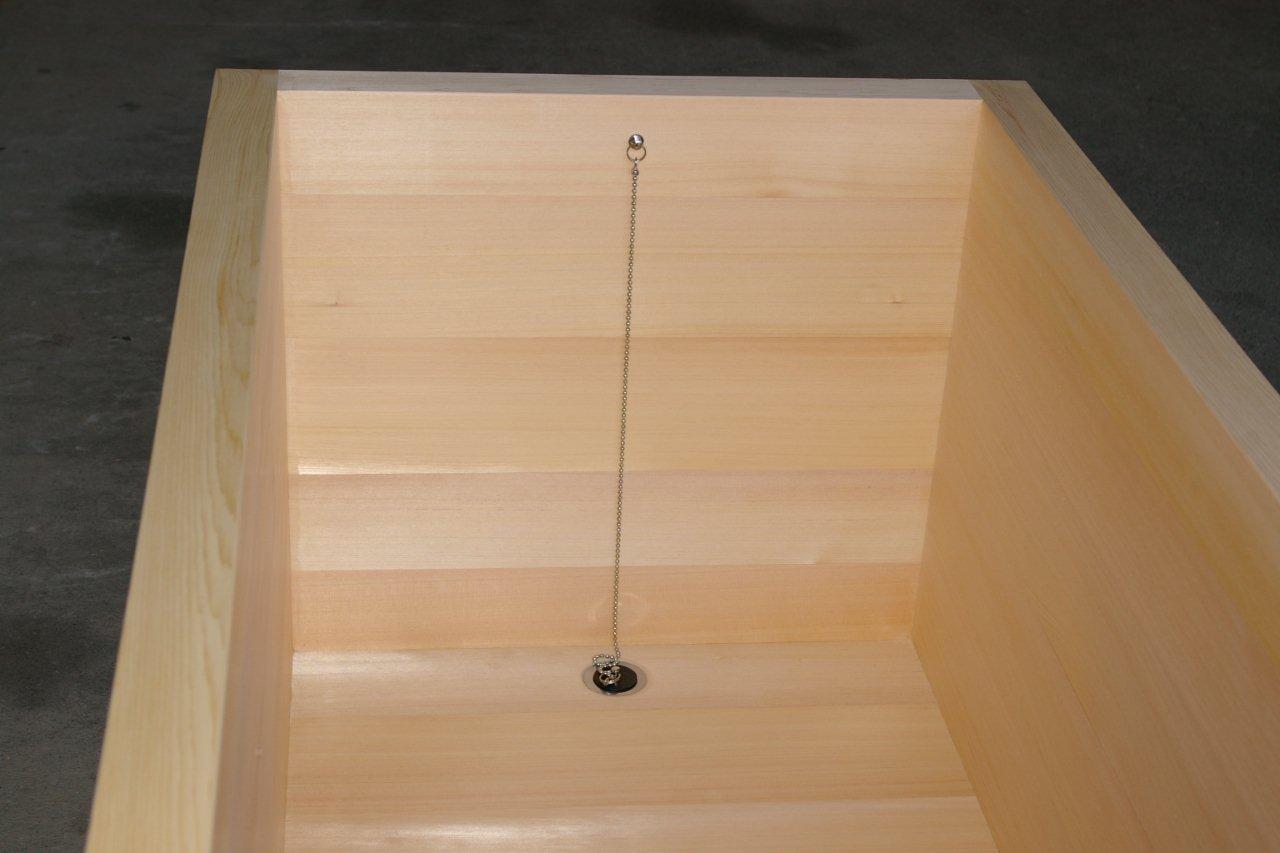 interior of the tub.