sorry, sold out!
This gorgeous barrel type tub was ordered by an architecture office.
Apparently the project was modified and they will have to reorder another tub with different dimensions.
For this reason, the client asked me to place the tub in the outlet corner at a discounted price. The tub is brand new, unused and ready for shipment!
The price is 450,000 JPY including the plywood box used for the freight.
Shipment cost is excluded and depends on the location.
Indicatively, air shipment to europe will be around 160,000 JPY.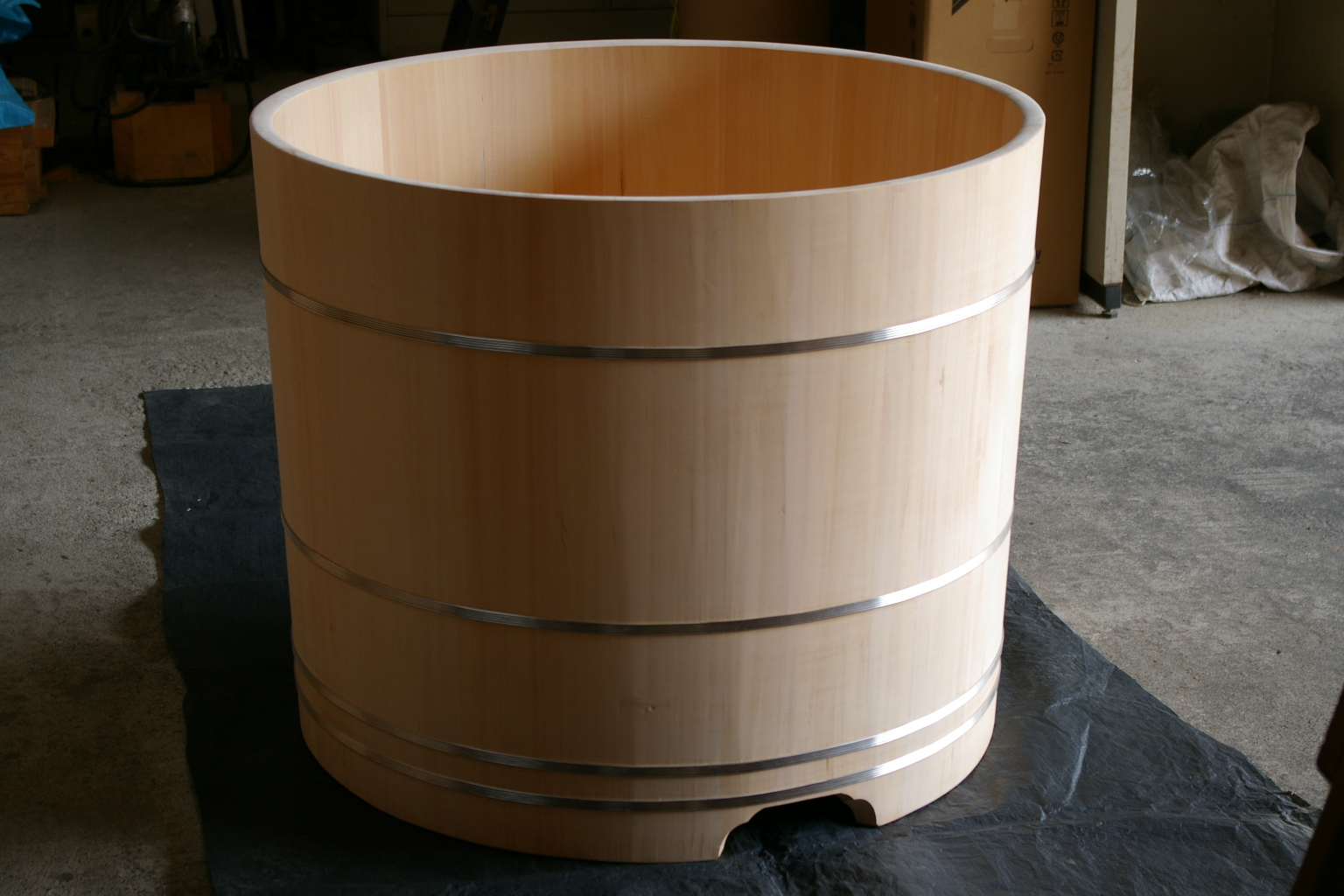 But let`s go back to this very stilish yet primitive and powerful barrel type tub.
Here are the specs:
material: japanese Knotless hinoki wood round shape bathtub
sizes: diam 900mm x H740mm (int. depth 630mm)
details: stainless steel band. Iron brand at front center
The iron brand will be applied before shipment as the combined effect of the "burn" of the iron brand and the concentrated hinoki aromatic atmosphere inside the cellophane wrap may cause the wood around the brand to blur.