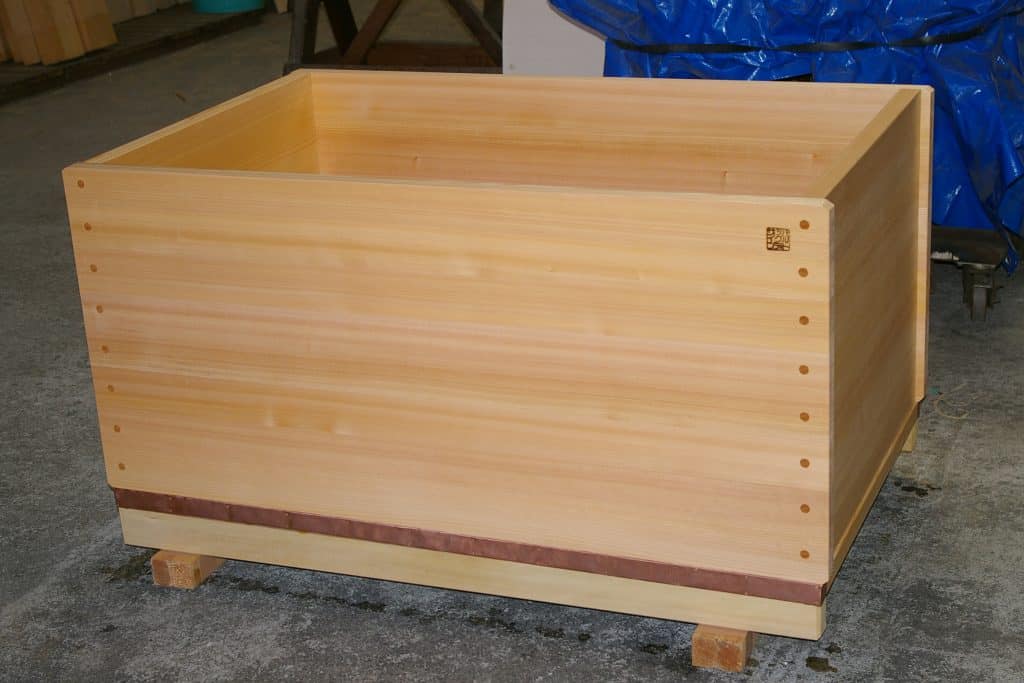 (sorry, sold out…)
Behind the curtains! Incredible scoop!
This is actually the tub that will be displayed at the Kominka summit.
The absolute protagonist at the Bartok design booth!

Sawara does not have the glamour of hinoki but is definitely the perfect choice to be installed in a kominka – or to bring the wabi-sabi and homey, understated atmosphere of a kominka to your home!

I am keeping these comments light because you will have the possibility to view it during the zoom-LIVE on April 22-24

For specs and sizes, check the details below but let me anticipate that is one of the most popular sizes for a compact ofuro.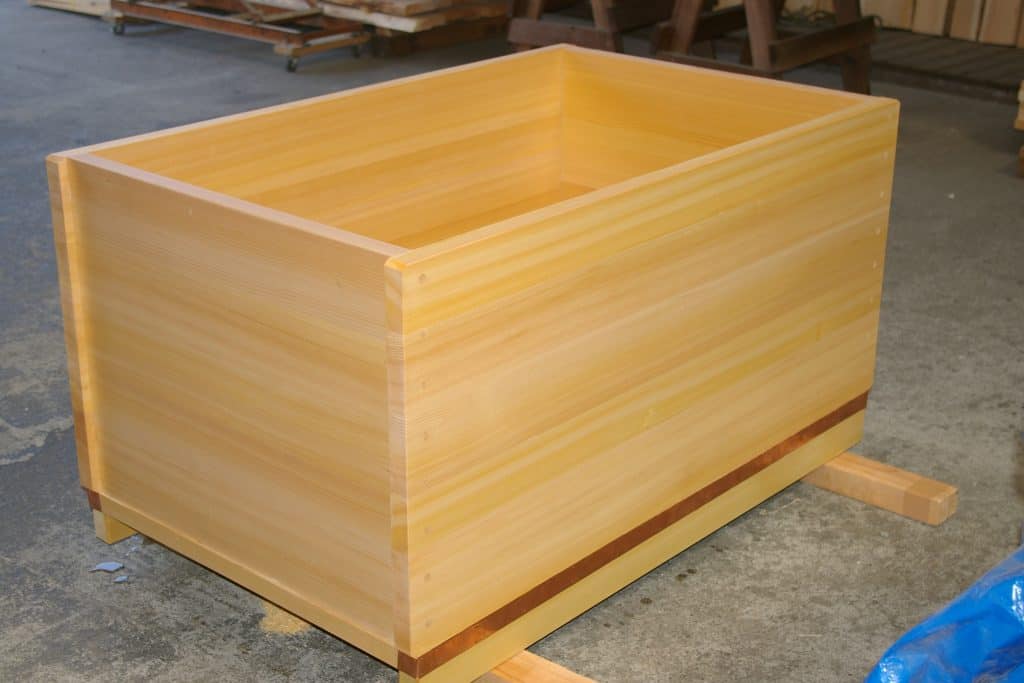 Specifications:
Sizes: L1200mm x W750mm x H645mm (ext. dim.) 550mm (depth)
Material: knotless Sawara Cypress wooden bathtub.
Details: Wooden dowels at joints / copper apron
Check also the drawing below:
Price:
1) AB grade tub (quarter sawn) : 410,000. JPY
2) Packaging: 133x88x75cm reinforced cardboard box: 23,000. JPY
3) transportation: to be quoted (please let us know your exact address: we
will provide a quotation before you purchase the tub)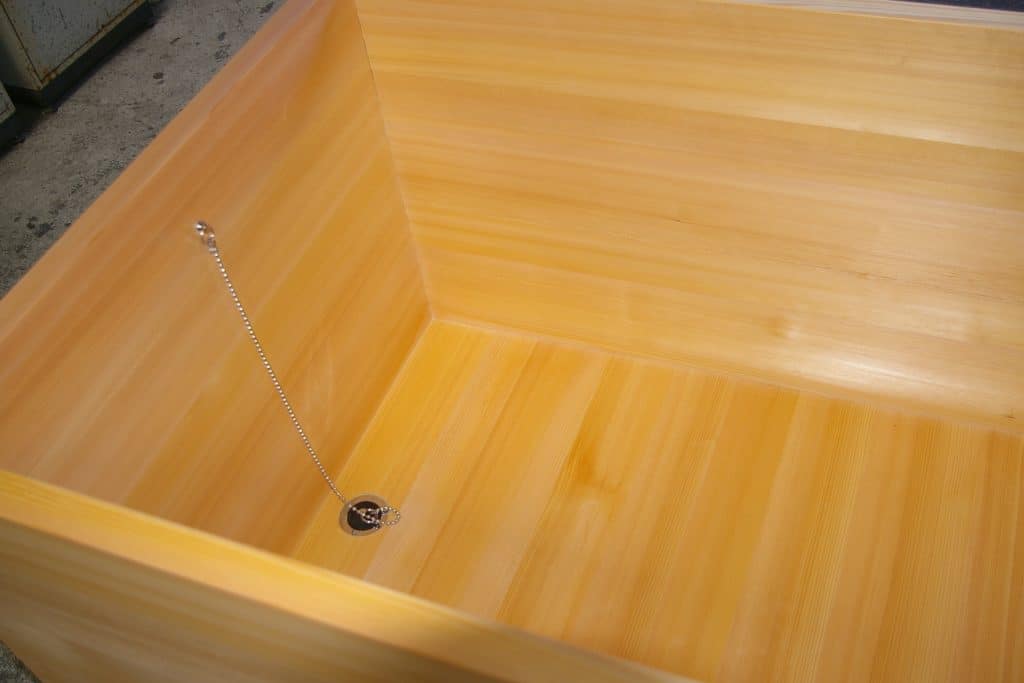 Do not hesitate to contact me by email for any questions/problems at japan@bartokdesign.com \(^o^)/