sorry, sold out!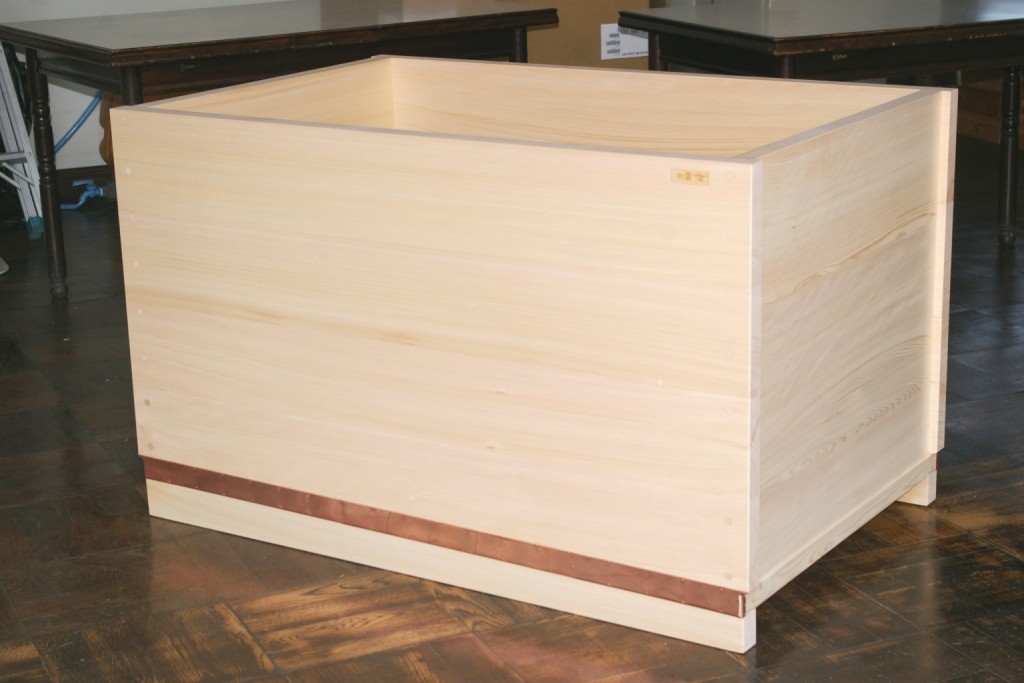 In japan we say "o-hisashiburi" when we meet after a long time.
It has been more than a year we did not make tubs for the outlet corner so this naming seemed a nice fit…
It is a straight grain hinoki tub, please find the details here below:
L1200mm x W760mm x H725mm (external dimensions) 630mm(depth) semi-knotless (small knots on the back side) natural Hinoki wood bathtub.
1) AB grade tub (quatersawn) : 540,000. JPY
2) Packaging: 1400x960x930 plywood box: 39,000. JPY
3) transportation: to be quoted (please let us know your exact address: we will provide a quotation before you purchase the tub)
Please check the drawing here for the detailed dimensions: outlet160519
Here are 2 features:
* It is quite deep so you can have the hot water up to your shoulders
* The material we used is very aromatic so even when not in use you can enjoy the nice aroma!